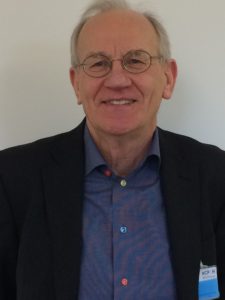 Safeguarding vulnerable children is a priority for the Royal College of Paediatrics and Child Health (RCPCH). I have therefore been closely following the passage of the Children and Social Work Bill through Parliament over the past few months. This bill updates and amends existing children's social care legislation and aims to "make provision about looked after children, make other provision in relation to the welfare of children, and make provision about the regulation of social workers."
Currently making its way through the House of Commons, the bill originated in the House of Lords last year, where it was introduced with the controversial Clause 29, which would grant local authorities powers to "test different ways of working." This clause meant that local authorities could deviate from existing children's social care legislation—with permission from the secretary of state—and act outside the scope of the law in developing new processes and mechanisms for delivering children's social services.
The sheer breadth and depth of these powers—and the lack of detail about how they would be supervised or monitored—caused great concern among the children's sector and in the House of Lords. Peers successfully voted to scrap the clause during their final reading of the bill in autumn 2016. However, a government amendment tabled to the bill during the House of Commons committee stage has reintroduced this controversial measure. Despite more detail about how these powers to test different ways of working may work in practice, we still remain concerned about their scope and potential impact.
To be clear, the RCPCH is by no means against innovation per se; in fact, we encourage it. But we do have concerns about the notion of unfettered innovation implied in this bill. This legislation will have the potential to have an adverse impact on some of the most vulnerable children in the UK. Children who may have suffered from accumulative trauma and physical and emotional abuse, including sexual abuse, are extremely vulnerable.
For many of these children, the local authority is their "corporate parent." Their contacts within these local authorities may be the only professionals they feel they can trust. That trust must not be eroded by work that, while it may be innovative, might not be carefully evaluated and rigorously monitored. It cannot be taken as axiomatic that innovative practice is a force for good; it can be a force for bad practice.
This bill could mean that health professionals across the country would be working outside a legislative framework in an unstandardised and inconsistent manner to deliver children's services. Without a framework that ensures standards are consistent, the power to test different ways of working could open the floodgates to all kinds of practices, in the name of supporting children's social care.
The clause might also add to the disrupted lives of many of these vulnerable children. Many already have to move to different places of care, which may mean a change in the local authority responsible for them. For these young people who have just got used to the way one local authority works, under this clause a move may mean a shift in practice, a different way of working, and a new way of offering support—all of which could contribute to an individual's feelings of instability and insecurity.
There is no need for this clause. Local authorities are already doing innovative work under current legislation. They should share that good work. This clause should be rejected and the RCPCH is calling on MPs to vote against the amendment re-introducing it to the bill.
If this clause does go through, it is imperative that local authorities act in the best interests of children to make sure their needs are at the heart of any new initiative. Interventions introduced on their behalf must be subject to robust evaluation, including the use of properly conducted randomised controlled trials, using social equipoise as a guiding ethical principle. We owe it to these children—some of our nation's most vulnerable citizens.
Geoff Debelle, officer for child protection, Royal College of Paediatrics and Child Health.
Competing interests: Nothing further to declare.