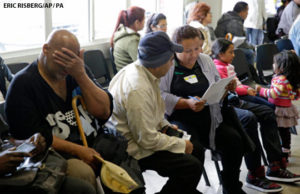 One of the first executive orders that Donald Trump signed after his inauguration as president of the United States was to impede the financing of the Affordable Care Act (Obamacare) with "everything possible within the law."
There have been many commentaries speculating on the potential fallout from such a move, but we think the issues at stake are best illustrated by examples that demonstrate the impact of Obamacare and the potential effects of its repeal.
Firstly, it's worth recapping the main components of Obamacare that are in danger, and which the Republicans object to:
1. Mandatory insurance
Since Obamacare became law, every citizen must have health insurance, either provided by the state or employer or a privately purchased plan. This is called the individual mandate. Obamacare helps Americans with low incomes in two ways: firstly, by expanding federally funded Medicaid—which is the state insurance for those with disabilities or on the lowest incomes—and, secondly, by providing subsidies on private insurance plans for low income Americans who aren't eligible for Medicaid.
2. Protection against refused or non-comprehensive insurance
Under Obamacare, health insurance companies must accept all citizens, regardless of their health and without varying premiums based on their health. Before Obamacare, health insurance companies had the right to refuse a person for insurance or to exclude any pre-existing conditions from their coverage.
3. Reform of the healthcare system
Obamacare was also intended to thoroughly reform the American healthcare delivery system. Provisions have been built into Obamacare that promote better coordination of healthcare and encourage disease prevention and higher quality care.
So why do the Republicans want to get rid of Obamacare?
For starters, Republicans think that Obamacare is too expensive. They even call the law a "job killer" because in their view companies have to pay too much for the insurance, which larger employers (>50 employees) must offer by law. However, that is more perception than reality: only 4% of companies in the US have more than 50 employees, while the number of jobs in the healthcare sector increased by 9% after Obamacare was introduced.
Nonetheless, it is clear that the healthcare costs for individual citizens not covered by a federal policy or helped with federal subsidies have substantially increased, with the average health insurance premium in 2017 25% more expensive than in 2016. Proponents say that while this is true, health insurance premiums were already rising fast before Obamacare. In fact, they argue that Obamacare has had a subduing effect—without Obamacare, they say, premiums would have increased even more.
The individual mandate component of the law is also hugely unpopular with Republicans. The legal obligation for everyone to have insurance feels like an extra tax and stands squarely against traditional American values: as an American you take care of yourself and make your own decisions. The government has no business interfering with that. The case below illustrates this detested consequence of Obamacare.
Jack (30 years old) is strong and healthy and has just started his own company. He is never ill and absolutely does not want to spend money to buy health insurance. Before Obamacare, he had this choice. Under Obamacare, he must pay $700 a year as a fine for not buying insurance, which is still cheaper than his insurance premium would have been.
Finally, there are political reasons. While campaigning, Trump naturally had to be critical of Obamacare as one of the Democrat's flagship policies. A salient detail: Obamacare is based on the healthcare revision that the state of Massachusetts implemented in 2006. This revision was devised and led by Mitt Romney, the Republican governor. Obamacare is therefore, despite its name, in no way the brainchild of the Democrats. The Republicans, however, have skilfully played on the image problem of Obamacare. The law is incomprehensibly complicated for many people and that has caused all kinds of misunderstandings about it.
Dangers of "repeal without replace"
The Republicans still have not presented a detailed plan. However, they will try to reduce government involvement: at the very least, the new administration wants to block and repeal the individual mandate and to abolish current subsidies on insurance plans.
This is good news for someone like Jack (see case above), but it undermines the function of an insurance scheme. For an insurance market to work, a sufficient number of healthy people have to sign up for health insurance. The individual mandate and federal subsidies for individuals buying insurance in the exchanges are necessary conditions to achieve this.
Without these measures, and without an alternative way to ensure that enough healthy people sign up, the health insurance market destabilises. A shrinking pool of healthy people drives up insurance for those who remain, further discouraging healthy people from buying insurance and ensuring a negative feedback loop so that, in the future, more and more people who need insurance cannot afford it. Abolishing the individual mandate will probably result in millions of more uninsured people (perhaps up to 20 million).
Furthermore, abolishing the subsidies and simultaneously repealing the Medicaid expansion would cause problems for people living around the federal poverty line, with millions more losing their health insurance and access to healthcare.
For example:
Joanna is 58 years old and works as a cleaning lady. She has been referred for a colonoscopy after she found blood in her stool. Her yearly income is $10 000, which under Obamacare qualifies for insurance through Medicaid. Without Medicaid, she depends on the health insurance that her employer offers. However, she isn't able to afford this insurance plan with her current salary. The alternative is that she tries to pay for the $8000 colonoscopy herself.
There are also likely to be detrimental consequences for people who lose their jobs. Dismissal would not just mean the loss of income, but also the loss of employer subsidised health insurance and the risk of being refused for a new health insurance policy. For example:
Peter is insured through his employer. He is married to Laura, an independently working musician. They have two children and live in a privately owned house. Unfortunately, Peter develops leukaemia. During his treatment, his company has a reorganisation and he is dismissed. Without a proper replacement for Obamacare, the future of Peter and his family would be poverty—similar to the situation before Obamacare's enactment. Peter would not be able to obtain new health insurance that will cover his cancer care, which is now classed as a pre-existing condition, but still needs treatment. Under Obamacare it is possible for his wife Laura, as an independent worker, to have the health insurance for her family subsidised by the government, which covers the largest part of the costs of Peter's cancer treatment. Without such subsidies, however, the house would need to be sold to pay for the very expensive treatment. The most likely scenario is that the cost of treatment would be far too high and the family would descend into poverty until they qualify for Medicaid.
Similar problems will reoccur for anyone with a pre-existing condition. Approximately 27% of adult Americans under the age of 65 have an existing condition that would make them uninsurable without the protecting measures of Obamacare. For example:
19 year old Jason was born with Tetralogy of Fallot. He has had surgery several times and now all is well. He must remain under the care of a cardiologist for the rest of his life. Before Obamacare he would not have been able to get health insurance. Health insurance companies would probably only cover disorders that have nothing to do with his heart. His only way out would have been to find an employer who would offer him insurance. Practically speaking, the government would be his only choice of employer. Obamacare has ensured that Jason can remain insured through his parents' policy up to his 26th birthday. Then his insurance company is obliged to offer him a standard package that does not exclude his heart. If these measures are reversed, it is practically impossible for him to find affordable insurance.
Writing in the New England Journal of Medicine one week after Trump's inauguration, Obama reminded Trump of his promise to maintain the right to health insurance of the 133 million people with pre-existing conditions. Obama warned Republican policy makers to tread carefully with Obamacare and he referred to the Hippocratic Oath of Medicine: "First, do no harm." A chaotic repeal of the law could destroy the whole system like a house of cards.
Indeed, with its stated intention to "repeal and replace Obamacare," the Trump administration has created its first "wicked problem."
Note: The above cases are fictitious but based on real patient stories.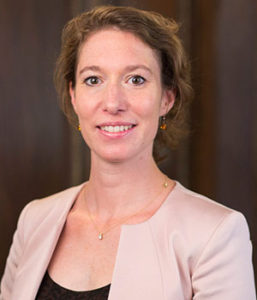 Marit Tanke is a 2016-17 Dutch Harkness/VWS fellow in healthcare policy and practice. She currently serves as deputy director of the Celsus Academy of Sustainable Health Care, a collaboration of the VWS Dutch Ministry of Health, Welfare, and Sport and Radboud University Nijmegen Medical Center.
Competing interests: None declared.
Dorien Zwart is a 2016-17 Dutch Harkness fellow in healthcare policy and practice. She is currently an associate professor in the Department of General Practice in the Julius Center for Health Sciences and Primary Care, University Medical Center Utrecht. She also practices as a family physician at the Primary Health Care Center De Bilt. 
Competing interests: None declared.
Acknowledgements
Gregg S Meyer, chief clinical officer of Partners HealthCare, Boston; Jose F Figueroa, Harvard TH Chan School of Public Health, Boston; and David W Bates and Jeff L Schnipper, both Brigham and Women's Hospital and Harvard Medical School, Boston, gave suggestions and recommendations for the content of this article. Christina A Pagel, Harkness fellow in healthcare policy and practice, assisted in editing the manuscript.
This article has been modified from a previous publication in the Dutch Journal of Medicine (Ned Tijdschr Geneeskd. 2017;161:C3363; www.ntvg.nl/C3363)