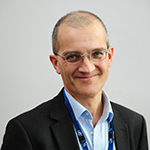 People think public health is all (lecturing the masses on) sex, drugs, and alcohol. Even fellow clinicians tend to forget about defined roles such as the public health specialist. These individuals focus on using public health approaches to ensure cost-effective and appropriate planning, commissioning, and provision of NHS services.
They can and do help the NHS and local government on the design, use, and evaluation of effective and efficient health interventions and care pathways.
In short, these clinicians embody the fine words about prevention, evidence based healthcare, and reducing health inequalities that regularly emanate from ministerial—even prime ministerial—mouths.
But in an act of bureaucratic self-harm, these specialists are themselves being severely rationed. It is as if the call in the Five Year Forward View for a new focus on public health and prevention might not have happened.
The Health and Social Care Act placed a statutory duty on local authorities to provide specialist public health input into health care planning and commissioning.
Yet our recent review of capacity and capability of healthcare public health provision identified real concerns that local authorities are cutting this part of the specialist workforce. Already, some clinical commissioning groups are turning to private consultants to provide population level health expertise to support their commissioning.
We suspect that as well as the inflated cost of buying in expertise, the quality of this advice is variable, and this approach doesn't build an internal body of skill long term.
We're also seeing a rapid loss of more experienced specialist staff that know how the NHS—with it all its glorious foibles, imperfections, and daily acts of minor genius—actually functions.
This is not a local government-bashing exercise here. The squeeze on councils' income since 2010 almost makes the (justified) talk of an underfunded NHS look like bad form. The public health grant Whitehall generously hands to councils was slashed by £200 million this year—with further annual cuts of 3.9% due for the next three years.
This is hardly the fiscal environment in which healthcare public health will flourish.
But we will only rebuild our cadre of experienced, insightful healthcare public health professionals when the training of current and future specialists is matched by adequate opportunities for experience and employment.  
Welcoming the Five Year Forward View, Jeremy Hunt, claimed that we need "a vision…encompassing the move to prevention, not cure, with (a) much bigger focus on public health."
It's fine to have a vision. But they only really make a difference when you will the means for making them a reality.
Chris Packham has been Associate Medical Director for the last five years at a large Midlands NHS Trust. He is also a practicing GP, a public health specialist and Ex-DPH. He chairs the Faculty's Health Services Committee.
Note: The last line of this blog was changed on 6 October following the author's request.