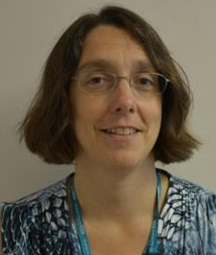 Personalised care. Continuity of care. Safer care. Better postnatal and perinatal mental healthcare. Multiprofessional working. Working across boundaries. A fair payment system.
This vision of care could apply to pretty much any healthcare service: it is essentially individualised care with seamless coordination across whatever professional or geographic boundaries may exist. In fact, these are the seven aims outlined in Better Births: Improving outcomes of maternity services in England, published in February 2016, which outlined a five year forward view for maternity services. NHS England has set up the Maternity Transformation Programme Board, chaired by Sarah-Jane Marsh, and seven pioneers have already stepped forward to start testing ideas from the review. While the media headlines picked up the review's recommendation that women have personal maternity budgets, this is only one strand of many in what would be a complex transformation process.
Recently I was privileged to have the opportunity to present at the maternity session at the NHS Expo alongside key national maternity figures; however, we were in a small room, the session was "invitation only," and sadly a number of chairs were empty. While it was an inspiring session, it felt like maternity was marginalised to a small corner of the cavernous exhibition centre—a sideshow to the mainstream NHS issues and dilemmas—and I found myself wondering why.
When studying the list above, it immediately becomes apparent that maternity services simply cannot transform in isolation. In fact, I would argue that if we did, it would be missing the most incredible opportunity. Pregnancy is currently the most common reason for hospital admission. Yes, I know we need to rethink place of birth, but that doesn't change the fact that pregnancy is a health opportunity and for many families their first encounter with health services.
The first step in maternity transformation is developing local maternity systems followed by community hubs. Community hubs may involve a variety of professionals, such as GPs, health visitors, community mental health nurses, and more. If we are to successfully champion greater support for homebirths, the culture change needs to start in the community where women live so they receive consistent information.
In addition, if we are to support homebirths we need slick transfer systems in collaboration with local ambulance services. Local maternity systems will also need to be multiprofessional, with MBRRACE-UK (a national collaboration that investigates maternal deaths, stillbirths, and infant deaths) outlining the increasing need for better preconception care for women with long term conditions, as well as basic health promotion, such as flu vaccination and management of obesity.
Yes, I know there are many competing priorities in the NHS today. Yes, I know many people will be thinking this is not relevant to me . . . so I ask you to pause and ask yourself if you see women of childbearing age or new parents as part of your day to day work? If so, then Better Births is as important to you as it is to those of us in maternity.
Only today I had a reminder of how other specialties can have a big impact, as I read a blog outlining the numerous conflicting policies on advice for breastfeeding mothers after an MRI or CT scan. It may seem a very minor point, but the impact of disrupting breast feeding for 24 hours on both mother and baby can be long lasting. There are also many examples of conflicting advice on breast feeding while taking specific drugs. Pharmacists, radiographers, and other allied health professionals are therefore critical too.
I am an obstetrician and for the past two years I've been working hard to improve women and families' maternity experience in a collaborative way with women and health professionals of all backgrounds. Backed by the London Strategic Clinical Network and NHS England, we started with "Whose Shoes" maternity workshops, where women and staff could sit as equals without hierarchy and discuss real feedback in a relaxed environment to explore and develop solutions together.
This approach has been a tremendous success: workshops are being held across the country and the conversations and actions have spilt over into #MatExp, a social campaign and "change platform." This has become a tremendous ongoing conversation, with women and professionals working together to amplify and share good practice.
Women and families are essential to transforming maternity services, and through my work I know that women are ready and eager to help lead these changes through a variety of methods, including local maternity voices groups (previously maternity service liaison committees (MSLCs)). What is now required is a broader range of professionals working alongside them.
I tried a very quick straw poll on Twitter by asking the question "If you are a healthcare professional not in maternity services or neonatal have you heard of Better Births." Eighty one per cent answered no (there were 83 responses). I know this is not robust methodology, but it perhaps indicates the scale of the challenge we face, if we truly are to transform maternity care. If we get it right, we have the potential to positively influence not only maternal health but the health of the next generation, thereby having an incredible impact on the health of our population. Better Births could in fact be titled Better Lives.
Maternity care needs a higher profile if we are to succeed. We joked that we would need the central stage at the NHS Expo next year—let's hope that's true!
Florence Wilcock is a consultant obstetrician at Kingston Hospital with an interest in intrapartum care and improving maternity experience. She is chair of the London Maternity Strategic Clinical Network user experience subgroup and co-founder of #MatExp, a grassroots movement aimed at improving maternity experience for families and the staff who care for them. She can be found on twitter @FWmaternitykhft
Competing interests: I have read and understood BMJ policy on declaration of interests and declare the following interests:
• Employed by Kingston Hospital NHS Foundation Trust, associated with London Maternity SCN, current project funded by NHS England Challenge Fund.
• Founder of MatExp—a change platform—with Gill Phillips of Nutshell Communications Ltd with whom I work closely.
• I receive no financial benefit from any of the above apart from my employer