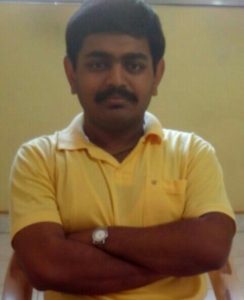 The Indian government has seemingly assented to the NEET-PG (National Eligibility cum Entrance Test-Post Graduate) as a common exit cum entrance exam for those who've achieved their MBBS and want to begin practising medicine or continue with a postgraduate medical course, irrespective of whether they come from an Indian or foreign medical school.
As has been reported, the Medical Council of India and the parliamentary standing committee on health and family welfare have vouched for the NEET-PG as a suitable replacement for university examinations, especially in light of the varying standards of medical education across medical colleges and universities in India.
The idea of a single exam has won exponents all over the nation for a number of reasons. It can level the playing field between foreign medical graduates and India's own medical graduates; ensure an adequate standard of quality and competence among doctors from around the country; and finally, provide a fair assessment of medical students at the point of their exit into the world of patient care. But this kind of exit exam has more to offer that has not been discussed widely: it has the potential to shake up and modernise our MBBS curriculum, which has been bogged down by years of traditional learning and assessment practices.
It's a common observation that our university exams reflect an "essay culture," which sees the exams dominated by descriptive questions and with little focus on the application of core concepts and clinical problem solving ability. This scenario is more or less uniform throughout students' medical school years. Furthermore, the theory of medicine is given an unequal emphasis, while practical exposure is often not up to the mark. A similar situation can be identified in our PG entrance exams, which often focus more on the minutiae of medical knowledge rather than handling clinical problems.
It's not difficult to understand the numerous drawbacks of such a system. From distending the syllabus to promoting rote memorisation, our traditional practices can easily be seen to be holding back the modernisation of our medical education. The result is a study culture among medical students whose learning is largely confined to textbooks, a deficit of research in medical schools, and emerging MBBS doctors whose practical approach is lacking.
Of course, NEET-PG has to be more than just the PG entrance exam it presently is if it is to replace university level exams and live up to its stated purpose of assuring emerging MBBS doctors are competent. It cannot be structured as a typical, one off, objective type exam. For it to be a worthy exit test, it would need to be divided into preclinical and clinical parts, including a prominent clinical skills assessment exam (one like other countries have in counterpart exams such as the United States Medical Licensing Examination (USMLE) or Professional and Linguistic Assessments Board (PLAB) test), which is surprisingly not a part of our existing exams.
The focus has to shift from studying the minutiae of medicine and isolated pieces of information to conceptual application and problem solving ability. If this happens, the common exit exam, which has been proposed to replace the myriad university examinations, can act as an effective gateway to the introduction of measures that revamp and modernise the education delivered in medical schools.
Exams are like the rate limiting step of a multi-step chemical reaction. Shape them right, and the learning and study follows. A common exit exam, with a focus on the aforementioned areas, can thus begin to counter the failings of traditional university exams and lead to a series of positive changes in MBBS teaching and learning.
The overall focus can shift from memorisation to conceptual understanding; study can be more knowledge centric rather than organised around a limited number of traditional and conventional sources; theoretical and practical knowledge can be bridged to a much greater extent; and the entire learning experience can be much more productive and less burdensome. Students' interest in research and exploring beyond the textbook can be bolstered, and a more well rounded development of medical expertise can be achieved at the MBBS level. This could transform our deep seated, traditional approach to medical education, marking a paradigm shift in students' attitude towards study and cultivating an unrestrained learning environment.
However, such a transformation will also require a certain level of readiness in our educational bodies. Universities and colleges will have to be nimble and swift enough to catch up with the changing demands of the exit exam. Exams at the medical college level will need to shift from a predominantly descriptive pattern to a more application/problem solving one. Teachers will also have to be open to this shift and remodel their course content and teaching style accordingly. Provided these conditions are met with, an exit exam in the form of the NEET-PG could turn out to be one of the most productive decisions taken by the health ministry in recent times.
Soham D Bhaduri is a medical graduate from Rajiv Gandhi Medical College, Maharashtra, India. He has a keen interest in writing about healthcare and medical education, and conducts physician interviews for GP CLINICS, an Indian CME journal for family physicians.
Competing interests: I have read and understood BMJ policy on declaration of interests and declare the following interests: None.