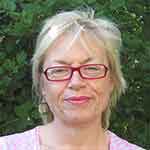 The NHS does not have enough nurses and midwives with a vacancy rate for nurses of around 10% (and higher in London). The majority of NHS trusts have been actively recruiting nurses from as far afield as India and the Philippines. EU immigrants make up approximately 4% of registered nurses working in the UK—quite what Brexit means for them, the NHS, and ultimately all of us depends on what kind of European country we become. It makes no sense to introduce barriers that reduce the number of nurses and midwives coming from Europe to work here and any change that makes the UK seem a less welcoming place for European health workers to work will be another shot in the foot. The NHS needs to lobby the government hard to ensure that health professionals, including nurses and midwives, can come here to work easily provided they fulfil qualification and language requirements.
A more positive effect of Brexit will be that we will no longer have to adhere to EU requirements for nurse training which stipulate that pre-qualifying courses must comprise 4,600 hours of study, at least 2,300 of which have to be in clinical placements. There is a shortage of good clinical placements in most areas and we cannot increase the number of nurses we produce unless we increase the number of placements, reduce the time spent in each placement, or both. Many (most?) involved in nurse education feel that the hours requirement is an extremely unhelpful stipulation when excellent clinical competency can be gained in far less time (I myself trained as a nurse in approximately 18 months rather than 3 years). If we are leaving the EU then I strongly urge the Nursing and Midwifery Council to jettison this most unhelpful aspect of current legislation and the universities will show you that they can prepare brilliant nurses and midwives in less time and with less strain on NHS placements.
Nicky Cullum, Head of the School of Nursing, Midwifery and Social Work, University of Manchester.