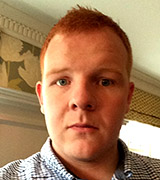 Seventy academics, doctors, and public health professionals recently called for a ban on tackling in school rugby. They have called upon "Childrens' Commissioners to protect children from the risks of harmful contact in school rugby" and for "Ministers to remove the tackle and other forms of harmful contact." As an executive committee member of England Rugby Schools, I support the ban.
There is little debate that the tackle is the cause of most injuries in rugby. The CRISP project reports that fifty percent of injuries are caused by tackles within the community adult game. For 1st XV school-boys, a study in Ulster found that sixty-three percent of the injuries happened in the tackle phase. Thirty-eight percent of players were injured at least once, and forty nine percent of all injuries sustained required over twenty eight days away from play, which may also include school absence. We also know concussion is an increasing concern, with up to eleven percent of players under 20 years of age diagnosed with a concussion over a rugby season. Worryingly, this is a review of studies dating back to 1981, where less was known on concussion and was therefore it was unlikely to be reported. A child only needs to sustain one concussion for it to affect both attention and executive control. Chronic Traumatic Encephalopathy has now been diagnosed in a rugby player. It is therefore apparent that contact rugby is a dangerous sport.
The Rugby Football Union's (RFU) response to this medical data is to focus on education, especially in relation to concussions. In the case of concussion, the online HEADCASE programme focuses on how to recognise a player who has suffered a traumatic brain injury and how to manage the injured person. However, our focus should be on primary prevention. In other words, we should be focused on stopping the child's brain from being damaged in the first place. The focus is only on return to play, rather than a graduated return to work and education. Of course, knowing that a child may have reduced schooling for some time may make contact rugby a less attractive sport for parents and schools. The HEADCASE programme is not mandatory for coaches, teachers, and referees like other nations globally.
Those opposed to the proposition of replacing tackle rugby with touch say that improving the coaching of the tackle is all that is necessary to prevent brain trauma. This contradicts both common sense and statistics about concussions. After all, the elite game has the highest levels of injury despite the best coaching in the world (Stokes et al 2015). Improving coaching or teaching may also increase the velocity of those tackles.
Both the RFU and schools have a duty of care to keeping children safe in sport. By moving to non-contact rugby, children will maintain all of the physical, social, and emotional benefits of sport (physical activity, character building, and core values) while reducing the risk of injuries in the school sport environment. The touch game is more inclusive—it avoids the problem of mixed-ability or mixed-size pairing and it is a faster game. Touch rugby thus offers more health benefits and a wider-participation base than tackle rugby. Who wouldn't want that?
Adam White is a doctoral researcher at the University of Winchester, graduate assistant in the School of Sport, Health and Applied Science at St Mary's University, London and founding member of the Sport Collision Injury Collective. He is a current Rugby Educator for the Rugby Football Union and sits on the Executive Committee of the England Rugby Football Schools Union.
Conflicts of Interest: Adam is an executive committee member for the England Rugby Football Schools Union and a licensed Rugby Educator. At no point at the views expressed in this blog authorised or necessarily represented of the Rugby Football Union or England Rugby Football Schools Union.
Stokes K, Trewartha G, & Preatoni E. (2015). Can science help to make rugby union a safer sport? The Sport and Exercise Scientist, 46, pp 18-19.