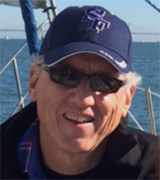 Las Vegas hosted the Healthcare Information and Management System Society (HiMSS) annual meeting again last week. With more than 45,000 people in attendance, it is at once intense and unwieldy. It is also the meeting where every company and organization that controls, distributes, or touches medical information of any sort or in any way shows up to hawk its wares, brag about its effectiveness, and deliver promises of healthcare information management nirvana.
While such information is vitally important to patient's lives, it is typically cloistered by proprietary software in electronic health record (EHR) silos unavailable to patients or healthcare workers outside of the originating system. And although concerns of privacy and challenges of software "interoperability" (i.e. incompatibility) were often sited as the reasons for the information lockup, US health officials have long suspected otherwise. Indeed in a report to Congress last year, the Office of Health Information Technology held that "persons or entities knowingly and unreasonably interfere with the exchange or use of electronic health information" for their financial own benefit. When interviewed in a recent New York Times article, a former Health and Human Services privacy officer explained, "It may be contrary to the financial interests of health care providers to give patients broad access to their medical records. Once patients have that information, they can share it with competing health care providers."
Well, the lockup may soon be over. It seems there is a new sheriff in town. His name is the US government and he is taking names and kicking passes. Specifically, the U.S. Department of Health and Human Services flew into the big Vegas meeting and brought new federal rules giving them the ability to revoke certification of established medical information platforms if they are not compliant with projected standards of transparency and accountability.
Now that got everyone's attention.
The push for this widespread effort comes from the very top. President Obama noted last year at the Precision Medicine Initiative meeting that consumers need "to have access to their own data, and to the applications and services that safely and accurately analyze it". He agrees with public health officials that the US health and economy will benefit if comprehensive connectivity and integration of health data can be achieved.
Connections and correlations are exactly what patients and doctors want and need to best address personal and public health concerns. Individuals can look forward to their health records being available to whomever they choose—including themselves—regardless of location of care. Public health officials can have confidence that big data collection, once gathered and organized, will unlock important public health trends that were otherwise unseen. And while EHR firms have often been resistant, a perfect storm of government demand, technical ability, and public outcry may well lead to a new era of sharing.
One of the main reasons for this new sense of optimism and confidence for finally achieving a higher degree of pooled information is fueled by FHIR (pronounced fire)—which stands for Fast Healthcare Interoperability Resources—a new communication standard that will allow for faster and easier access to granular health data across disparate health information technology (HIT) systems. It has been greeted with broad support by healthcare application firms, including Cerner, Epic, Athenahealth and others, for being flexible, developer-friendly, open and extensible—essentially required characteristics for any meaningful advance in shared software technology.
Still, support is one thing; broad acceptance and application are another. The long-held practice of not sharing data, sustained by financial concerns and, to a lesser degree, technical issues, will not be easily or quickly vanquished.
"I am pretty sure that FHIR changes the game, but I don't think it will be as fast a transition as some of us would like," a Senior VP from Cerner was quoted as saying, adding, "FHIR is still young, and may take a few years for a stable set of widely supported FHIR implementation standards to be available."
But the U.S. Department of Health and Human Services is running out of patience and now brings to the table the threat of de-certification for those EHR firms that don't step up their game. With that rule in place, the EHR vendors are now beginning to sing a new song.
"The conditions are primed for interoperability," Ed Park, Chief Operating Officer of athenahealth, recently stated. "FHIR being talked about because it could be the match to light the fuse– to bridge from political pressure to reality".
Steve Ruffenach is an internist and medical informaticist living and practicing in Tucson, Arizona, USA. He holds a teaching position as a clinical assistant professor of medicine at the University of Arizona and has a keen interest in medicine and machines.
Competing interests: None declared.