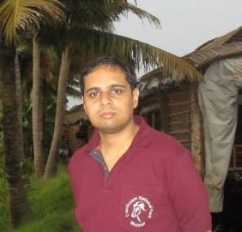 Can direct observation of treatment (DOT) for childhood TB be done by a family member instead of the current system where it is done by healthcare workers in DOTS facilities? A trial in India aimed to answer this question which might have a significant impact on overburdened health systems and on the economic costs associated with travelling to DOTS facilities.
This cluster randomised trial from rural areas in Eastern India found that participatory women's groups facilitated by Accredited Social Health Activists (ASHAs) decrease the neonatal mortality rate. ASHAs are a type of community health worker in India. The study has a two year follow up and the authors call for evaluation of global research to consider whether this strategy should be adopted at program level in South Asia where social structures clearly have an impact on health outcomes in a multitude of ways.
The Indian Journal of Medical Research published a special supplement on vector borne diseases and it reported the re-emergence of dengue virus serotype 2 in Nepal. Another paper reported the first outbreak of Japanese encephalitis after two decades in Odhisa, India. The changing patterns of vector borne diseases when seen in terms of what is happening globally are worrying. It makes me wonder if there is a larger picture emerging which is yet to be figured out.
This commentary about the successful introduction of inactivated polio vaccine in South Asia and future plans about polio control including shifting to bivalent OPV from the current trivalent OPV is a must read for the month.
Last month we also saw a study from Bangladesh reporting for the first time that the oral cholera vaccine ShancholTM is stable at normal temperatures without cold chain requirements (2-8 C). The vaccine has been developed by an India biotechnology firm and unlike the other WHO pre-qualified oral cholera vaccine does not need a buffer. The study needs replication, but nevertheless provides hope for a future with less logistical challenges for vaccine delivery particularly in rural areas and in disaster scenarios.
Not a medical paper but definitely an issue to keep track of are the claims from an Indian biotech firm to have two potential Zika virus vaccine candidates. Looks like South Asia is rapidly catching up to cutting-edge medical research.
Soumyadeep Bhaumik is a medical doctor from India and he works on evidence synthesis and public health. He is currently studying international public health at the Liverpool School of Tropical Medicine. All opinions are personal. Twitter @DrSoumyadeepB.
Competing interests: I have read and understood BMJ policy on declaration of interests and declare that in the past served in editorial positions in several medical journals, including until recently in an Indian journal. I have no other relevant conflicts of interests to declare.