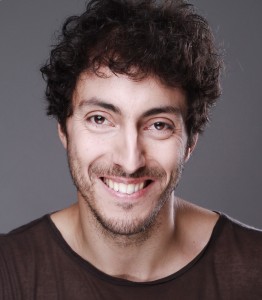 After two and a half years, Mariano Rajoy´s conservative People´s Party (PP) government in Spain has partially amended their irrational decision to exclude undocumented migrants and other groups from public healthcare access in Spain. Imminent regional and local elections and general elections scheduled for later this year might allow migrants to get some access to healthcare. But not much.
Although Alfonso Alonso, the new minister of health, announced on 31 March that migrants again be granted access to primary care again, they won't have access to specialized care nor to publicly funded prescription drugs. That means GPs will be able to diagnose cancer, hypertension, or diabetes, but will not be able to offer patients any treatment.
In September 2012, using the excuse of a never proved alleged impact on healthcare sustainability, Rajoy´s People´s Party (PP) ended 26 years of universal healthcare in Spain. Since then undocumented migrants have only had access to emergency, maternity, and child healthcare. Ana Mato, minister of health at that time and recently forced to resign due to her involvement in a corruption scandal, never showed any technical report to backup that decision. None has been released to prove its alleged savings or impact on health either.
As I discussed previously, in all countries where this issue has been studied—such as Spain or the UK—migrants were younger and healthier than nationals, and their use of healthcare or prescription drugs was lower. It is only with longer stays in the host country that migrants' health status worsens according to a recent research paper by Luis A. Gimeno-Feliu and collaborators.
Although migrants account for 10% of the population in Spain, both Alonso and Rajoy justified their policy by saying it was needed to prevent the "collapse of emergency services." This is simply false. Another of Gimeno-Feliu´s recent studies confirms that "in 2012 the use of healthcare services, chronic morbidity, and pharmaceutical costs of the excluded individuals was lower than those of the non-excluded ones," though their "infectious morbidity was higher."
The exclusion "could cause public health problems and contribute to the risk of social fracture," the researchers add. In fact, although NGO´s such as Doctors of the World or Yo SÍ, Sanidad Universal (YES to universal healthcare) have documented numerous cases of worsening health conditions mostly related with chronic or infectious diseases, no one knows how many have been affected. 873,000 healthcare cards of nonresidents in Spain were derecognized when the law entered into force in 2012. 247,000 were later retrieved because their owners accredited legal residency or regularized their situation. "Of the rest [626,000], you cannot know if they are people who live in Spain or who have passed through here at some point. It is estimated that most no longer live in our country," a spokeswoman of the ministry tells me.
But large or imprecise numbers hide the human stories, let´s quote some names: Alpha Pam, a 28 years old Senegalese man, died of tuberculosis—a treatable disease—in Palma de Mallorca due to the difficulties he faced getting access to proper care. The 30 year old Nicaraguan Jeanneth Beltrán died of a hepatic disease after fatally delaying her request for care; the Bolivian Soledad Torrico was entitled to a health card, but she didn´t know it and it was too late by the time she was taken care of.
Pam, Beltrán or Torrico illustrate the consequences of injustice, but many anonymous people have faced the fear of being reported to the authorities, bureaucratic obstacles, and ignorance of the law by healthcare and administrative staff that has led some to be billed for reasons that still were covered.
However, there is room for optimism. Medical representative bodies have criticized these measures, many GPs never stopped looking after migrants, and all political parties except the PP and the emerging liberal party Ciudadanos (Citizens) have agreed to reinstate universal care if they get into power after the next national elections.
Albert Rivera, leader of Ciudadanos, proposes limited healthcare for undocumented immigrants "according to what the WHO [World Health Organization] says." But this is also inaccurate: the WHO makes it clear that "states have an obligation to protect and promote the rights of migrants without discrimination of any kind" and that "the principles of non-discrimination and equal treatment of all, including migrants, are applicable to elements of the right to health, such that states must ensure that health facilities, goods, and services are available, accessible, acceptable, and of good quality."
The demagogic discourse linking the problems of our health systems with immigration, or undocumented migrants with health tourism, are false. The 1700 people who died this year trying to reach Europe across the Mediterranean were not coming for surgery. "Most immigrants do not come for social benefits, they come to find work and to improve their lives," the OECD says. Let's once and for all be honest and fair because policies based on that speech generate injustice and death.
Aser García Rada is a paediatrician and a freelance journalist.