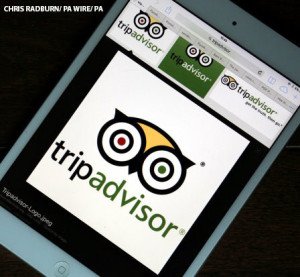 • TripAdvisor for fertility clinics?
Would a user generated website that scores fertility clinics help people seeking treatment? The Human Fertilisation and Embryology Authority (HFEA) says it's not a question of whether a review service should exist—but when. But the legal implications for people posting reviews, the HFEA, and clinics themselves are huge. Read who is for and against, and what the HFEA is planning to do.
• Stopping smoking in pregnancy
Does adding physical exercise to a smoking cessation intervention help pregnant women quit smoking? No, according to this RCT that randomised 789 pregnant smokers to a behavioural support intervention or to the same support plus supervised exercise. Despite the negative result, the authors stress that physical activity in pregnancy remains important for general health benefits.
• CONSORT for one
Researchers will welcome this extension of the CONSORT statement, which provides guidance on how to report methods and results for N-of-1 trials. These trials apply methodological elements of larger trials to situations where larger trials are tricky, for example in rare diseases.
• If I had a fairy wand . . . 
"I would wave it over the UK Treasury so that they gave millions for research on antimicrobials," says Laura Piddock, professor of microbiology at the University of Birmingham. After a UK report this week called on the global pharmaceutical industry to pay for a $2bn (£1.3bn) innovation fund for research into antibiotics, it seems her wand has worked its magic. In BMJ Confidential, she talks about her career in research and campaigning about antimicrobial resistance, as well as sharing some insights into her personal life—from her guiltiest pleasure to her pet hates.
Giselle Jones is specialist reviews editor, The BMJ.