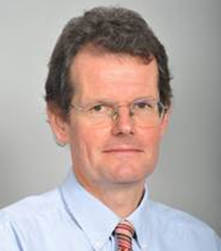 Our behaviour is more influenced by our surroundings than we think—it is a response to what happens around us: physically, socially, and culturally. We are shaped by norms more than we shape them. Consequently, when an influential group of people have the chance to re-set norms in visible and newsworthy ways, and where results benefit almost everyone both immediately and long term, why wouldn't we seize the opportunity?
Well, health professionals and health organisations have such a chance. The case for divesting from fossil fuel is now very strong. The British Medical Association (BMA) is committed to this journey of divestment and, since its 2014 Annual Representatives Meeting (ARM), has been actively investigating how best to send out a powerful message on health and social justice.
This very welcome move will hopefully start a trickle and then a tidal wave of divestment from the fossil fuel industry, which, like the tobacco world, has spent outrageous sums of money on sowing doubt about the harmful effects of a high carbon world and the beneficial health and equity effects of a low carbon society. (Read Naomi Oreskes and Erik M Conway's book: Merchants of Doubt.)
In retrospect, the data now strongly suggest that the fall in smoking levels among many groups did not really happen until health professionals (particularly doctors) stopped smoking. We all have illogical habits, for which our creative energy is used more to justify them than to address them. If we struggle to justify our smoking habit to our peers or to ourselves, where better to reassure oneself than by pointing to a health professional smoking.
Change does happen though, often quickly, although rarely planned (witness the permanent banning of smoking on the London Underground after a fire). Such changes are often not driven primarily by the law (for example, banning smoking on planes and overground trains).
What if health professionals and organisations simply all say: no, we do not invest any assets we have in supporting an industry that knowingly perpetuates an addiction (to fossil fuel), and which does not actively attempt to address this threat in the radical ways needed. Fossil fuel companies need to understand that their so called wealth is largely based on resources still in the ground—which the incontrovertible evidence (supported by the United Nations, the World Bank, The Pentagon, the UK Ministry of Defence, and the CIA) says needs to be left there. City investors are already having doubts about the real worth of some fossil fuel companies if their so called assets are theoretical.
We should therefore welcome the move of the BMA to be the first large health organisation to tread this path. A full description of the background to why we should actively divest from the fossil fuel industry is in MedAct's latest report. What we will do in future might appear odd and different now, but in retrospect nearly always appears normal surprisingly quickly.
We have a duty and responsibility to help shape the future as much as we are shaped by it. The great mystery to historians at the end of the 21st century (if there is anyone left to write our history) will be why, at the beginning of the century, we did so much talking and research on what is happening and yet took so little action. Never in human history has the health and welfare of so many people (already living and yet to be born) depended on so few people who know so much and are doing so little.
Do something good today and write a letter to the president, CEO, chair, and treasurer of the BMA and congratulate them for at least actively and publicly committing themselves to this journey. And ask your own organisation how much it invests in the fossil fuel industry. These are not easy questions. What constitutes a fossil fuel company? Are any savings I have invested ethical? But they are not impossible. We must not let complexity be the enemy of pragmatism, and we must start today not tomorrow.
This is all happening on our watch and will be our legacy. Health professionals, rightly or wrongly, are still well respected, are numerous, and interact with all members of society every day and in every community in the land. Numbers matter: one person is a crackpot, two is a pressure group, and three is a social and political movement. If health professionals don't draw a line in the sand, then who will? And if we don't do it now, then when will we do it?
David Pencheon is a UK trained doctor and is currently director of the Sustainable Development Unit (SDU) for NHS England and Public Health England.
Competing interests: No competing interests to declare.
Further reading:
1. Why doctors and their organisations must help tackle climate change: an essay by Eric Chivian. BMJ 2014;348:g2407
2. The Faculty of Public Health. Sustaining a Healthy Future – taking action on climate change. 2009
3. The Global Climate and Health Alliance Civil Society Call To Action at the World Health Organization conference on Health and Climate. August 2014