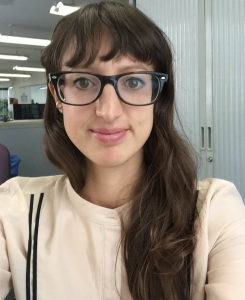 Do you believe in the "boundless capacity of medical science?"
In a philosophical podcast to accompany this week's analysis article, Professor Jerome Hoffman and Dr Hemal Kanzaria, of the University of California, suggest that efforts to reduce overdiagnosis and overtreatment should focus on changing physician and public attitudes towards medical error and uncertainty.
The pair are keen to move the debate away from the usual suspects—financial and medico-legal issues as the main cause of "too much medicine"—towards a wider consideration of the cultural factors within medicine and wider society, which lead us to believe that "more is better" and "death is optional."
They believe that the greatest steps away from overdiagnosis will be made by reaching a shared understanding of "acceptable miss rate" with our patients. We must convince people that it is "our job to find the safest path, not the perfect path."
But where do we set these boundaries of acceptable risk when lives are at stake? In this news story ("Delays in cleft palate detection are 'unacceptable,' says royal college"), the Royal College of Paediatrics and Child Health strongly argue that 16% is not an "acceptable miss rate" for cleft palates on first examination after birth. The college calls for universal screening to reduce the risk of poor nutrition and development in those newborns whose diagnosis is missed. Is this an example of unacceptable cultural intolerance of medical error or an important challenge to it?
Risk prediction models could be a useful strategy in the battle against overtreatment. A recently published research paper describes the successful development of the ADNEX model, which used clinical and imaging predictors to help discriminate between benign adnexal tumours and different types of ovarian malignancy at the pre-surgical stage. The hope is that such predictive models may improve patient triage and guide decision making—perhaps an important future tool in preventing overtreatment and unnecessary surgery.
For certain cohorts and diseases, the challenge for clinicians is not resisting overtreatment, but rather preventing undertreatment. "Globally, of the 6.1 million cases of tuberculosis notified in 2012, 0.4 million were patients who had not completed a previous course of first line treatment," leading to a higher prevalence of multidrug resistant TB, explain Munang et al in their practice article about pharmacological options for TB. The useful "Tips for patients" section recognises that patient education and shared decision making is just as important for patients who are difficult to engage with as it is for those with unrealistic expectations.
Finally, obesity is one public health problem for which we can be certain that there is no perfect solution. A new study published in the Lancet Diabetes and Endocrinology finds that rapid weight loss is just as good as gradual weight loss for long term weight control. Although how good are either if "at the end of the three year follow-up period the researchers found that most of the participants had regained most of the weight?"
The real take home message from the study was that "it excluded people who smoked, had diabetes, used weight altering drugs, or were severely obese." Given the increasingly aging, obese, and co-morbid population that doctors are facing, how can we hope to make good and safe clinical decisions (let alone perfect ones) about people's care without an evidence base that is applicable to the person sitting in front of us.
Kate Adlington is a clinical fellow at The BMJ. Follow Kate on Twitter @kateadlington