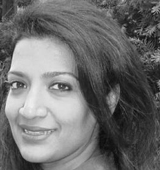 Much has been written about the integrated healthcare system that the Kaiser Permanente health group makes possible in the eight states and nine regions which it serves in America. But what did the participants who ventured to Kaiser in our recent study tour learn from the experience? And what is the value of taking NHS leaders out of their own system to learn from another?
On the tour, UK leaders joined equivalent representatives from 15 other countries and health systems. Participants wanted to hear first-hand about clinical engagement and physician leadership and this expectation was met at every level. The leaders of the system made clear the ingredients of the "secret sauce"—that is Kaiser Permanente's key to success—without giving away the recipe.
First: integration. Kaiser provides a one-stop health campus, which caters for primary and secondary care, and incorporates diagnostics and a wellness centre all in the same location. Doctors work across boundaries to provide health plans, and one of the many spin-off benefits is the appropriate utilisation of A&E. The same leaders work together to negotiate with suppliers, such as drug companies, to achieve the benefits of clinically led procurement, which they manage and are held accountable for. Delegates on the King's Fund tour of Kaiser Permanente reflected on the strong lead and visibility of doctors throughout the system and the culture of primary and secondary care doctors working together.
Second: information. The work at Kaiser is underpinned by significant investment in a world-class IT system, which took seven years to fully implement. At the Fremont Kaiser Permanente site the world's first fully integrated electronic patient record (Connected for Health) was championed by a doctor from the emergency room. Christopher Wan explained that he was passionate about IT and knew that he could engage other doctors in the drive to use information technology better than an IT specialist. Kaiser also invests in an IT support team, who work with clinicians to make the electronic patient record a success for staff and patients.
Third: innovation. During the study tour, delegates saw the work advanced at The Garfield Centre, where clinicians and multidisciplinary team members have access to expertise and "a living laboratory" in which they can consider the issues they need to solve in order to deliver high-quality care. Teams are supported to build solutions and to test and then apply innovations, ensuring more successful implementation in their clinical environments. Projects include safer medication dispensing, optimising the home environment, and the use of technological gadgets, such as smartphones and iPads.
Learning from study tours is a chance to learn through direct exposure; in this case NHS leaders were exposed to Kaiser's system of pre-paid, private healthcare with strong links between health insurance and care delivery as opposed to their own government-funded system. Participants' reactions to exploring systems that are so different to what they are used to can initially be a dismissal of much of the learning—"it is not like this in the NHS!" This does, however, give way to an appreciation both of what they already have—for example, with regards to annual leave and sickness leave entitlements compared to their US counterparts—and of what they can learn—for example, Kaiser Permanente invests heavily in developing quality leadership matrices for each service line and physician leaders are responsible for maintaining and managing the performance of their colleagues. It also helps participants to reflect on what we do well in the NHS and therefore what others could learn from us.
The enforced "thinking time" that occurs when leaders are removed from their day jobs allows them to take a step back and consider critical decisions. This was an opportunity that some enlightened participants took full advantage of on the programme—a medical director and clinical commissioning group GP leader attending in a pair in one case.
The chance to learn from different systems, ask critical questions, and connect with global leaders in healthcare is priceless. England is not California, but we can still use lessons from abroad to make a difference to healthcare and patient experience in the NHS.
Find out more about our leadership study tours
Vijaya Nath is assistant director, leadership, King's Fund.
This blog also appears on the King's Fund website at http://www.kingsfund.org.uk/blog/