Blog by Dr Amy Boalch (@marathonmedic_)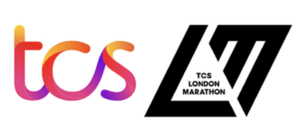 Marathon Medicine is an annual free conference held in London the day before the London Marathon. The event offers clinicians and runners the opportunity to engage with talks from prominent speakers with this year's event focussing on 'keeping runners running'. This blog will summarise some of the content covered at the event and direct you to further resources should you wish to read more.
How pseudoscience might be derailing your marathon, and what you can do about it.
Dr Nick Tiller PhD
We've all wandered around a marathon expo and been pulled in by marketing strategies offering quick fixes to improve our performance, but have we ever delved into the evidence behind these miracle claims? That was the focus of this year's first talk. Dr Tiller is a Senior Researcher in Exercise Physiology and Respiratory Medicine and his book 'The Skeptic's Guide to Sports Science' explores the health and fitness industry through a skeptical lens. The popular trends in health and wellness are endless but Dr Tiller drew particular attention to intravenous nutrient drips, often marketed to athletes as 'recovery' or 'energy' aids. There are no diagnostics run before providing these nutrient drips and there is minimal regulation of their delivery. At best these drips will achieve nothing in terms of improving an athlete's nutritional status, but at worst they create a false sense of improved nutrition as well as multiple health risks including infection and emboli. Lewis et al recently wrote an editorial about Intravenous Nutrition which describes the issues (1).  To learn more about critical thinking and its value in the health and wellness industry, see Dr Tiller's recent paper (2).  
Achilles tendinopathy rehabilitation – what should we do for runners?
Prof Dylan Morrissey PhD
Professor Morrissey is a Consultant Physiotherapist and Professor of Sports and Musculoskeletal Physiotherapy. His talk focussed on the evidence base for managing Achilles tendinopathy, specifically his research looking at tendon loading progression in active patients. Inadequate load management is a key risk factor in the development of Achilles tendinopathy and his team have undertaken the Achilles Tendon Team 1 Trial to investigate optimum tendon loading as well as the potential role of biomarkers to support athletes in their rehabilitation. See Prof Morrissey's recent paper on Achilles Tendinopathy here (3). 
Resisting the urge to stop: psychological strategies for endurance performance.
Dr Carla Meijen PhD
Many athletes who have successfully completed an endurance event comment on the mental struggles as well as the physical. No matter the distance, the burning pain in our legs and the stress on our lungs can create an overwhelming desire to stop or slow down. Dr Meijen, an Associate Professor in Applied Sport Psychology, spoke about 'mental training' and tips for overcoming some of the psychological hurdles that athletes face. An interesting strategy was that of flexible goal-setting. Dr Meijen suggests setting three different goals for a race: a dream goal, a happy goal, and an acceptable goal. Having this flexibility means that goals can be adjusted depending on how a race is going and athletes can finish a race feeling satisfied that they achieved a target, even if things didn't go exactly to plan. Another key strategy Dr Meijen shared was that of 'if-then' plans which involves an athlete carefully thinking about scenarios that might arise during a race and planning how to deal with this in advance. For example, 'if I get a cramp, then I'll take a 1-minute walking break and try to recover'. To read more about the role of motivational self-talk in endurance events, see a recent paper by Dr Meijen (4). 
Nutrition considerations for injured athletes.
Dr Sophie Killer PhD
Dr Killer is a Performance Nutrition Consultant working in elite sport. Dr Killer used her talk to provide a research update on some of the nutritional strategies used to get injured athletes back to optimum performance as quickly as possible. She explained the importance of protein and calcium in maintaining bone health and advised that athletes should have three servings of dairy protein each day. Emphasis should be placed on ensuring sufficient protein is consumed after exercise or rehabilitation sessions. Regular protein intake throughout the day also optimises muscle health and there is a strong evidence base for the role of antioxidant and anti-inflammatory foods. Dr Killer also has a particular interest in magnesium and the role of supplementation in magnesium-deficient athletes. Importantly, red cell magnesium needs to be measured rather than serum magnesium, with deficiency associated with both tendon pain and muscle injury. To read more about the role of magnesium status in the athletic population see Pollock et al. (5). 
Nutrition and athlete immune health: food first but not food only.
Prof Neil Walsh PhD 
Prof Neil Walsh is a Professor of Physiology, and his research has focussed on nutritional strategies to maintain immune health in athletic populations. Optimum immune health is a vital aspect of athletic performance as infections result in lost time from training and competition, as well as an increased risk of medical complications that might arise from intense exercise, such as heat-related illness. Professor Walsh's talk provided specific insight into the role of nutritional supplementation in immune function. Although evidence suggests that nutrient supplements offer little benefit in improving an athlete's resistance to infection, there is evidence to suggest their role in reducing the burden of infection. In terms of supplementation Professor Walsh recommended the use of zinc lozenges on the first day of common cold symptoms as a preventative strategy; taking probiotics when travelling; and vitamin C when travelling or during intense competition periods. 
See Prof Walsh's recent review on nutrition and immune health (6)
Next year the Marathon Medicine Conference will be in its 40th year so you can expect an extra special event. Follow @marathonmed on Twitter to keep up to date with the details of the next conference and to access talk recordings. See you next year!
You can access recordings of the talks on the London Marathon website here. 
References
Lewis N, Hodgson A, Khanbhai T, Sygo J, Mazur J, Smith C, Catterson P, and Pedlar C

. Rise of intravenous nutrition products among professional team sport athletes: reasons to be concerned?

British Journal of Sports Medicine

56: 1204-1205, 2022.

Tiller NB, and Phillips SM

. How Skepticism (not Cynicism) Can Raise Scientific Standards and Reform the Health and Wellness Industry.

Int J Sport Nutr Exerc Metab

33: 174-178, 2023.

Sancho I, Willy RW, Morrissey D, Malliaras P, and Lascurain-Aguirrebeña I

. Achilles tendon forces and pain during common rehabilitation exercises in male runners with Achilles tendinopathy. A laboratory study.

Physical Therapy in Sport

60: 26-33, 2023.

Meijen C, McCormick A, Anstiss PA, and Marcora SM

. "Short and Sweet": A Randomized Controlled Initial Investigation of Brief Online Psychological Interventions With Endurance Athletes.

The Sport Psychologist

36: 20-28, 2022.

Pollock N, Chakraverty R, Taylor I, and Killer SC

. An 8-year Analysis of Magnesium Status in Elite International Track & Field Athletes.

Journal of the American College of Nutrition

39: 443-449, 2020.

Walsh NP

. Nutrition and Athlete Immune Health: New Perspectives on an Old Paradigm.

Sports Medicine

49: 153-168, 2019.
(Visited 516 times, 1 visits today)