Hope for resuming a normal life after COVID-19
On June 17, professional players of the Juventus Football Club played the Italian Cup final, and subsequently other Italian teams started playing in League A again. In particular, one of them had recovered from COVID-19 just one month earlier, after testing positive on four different occasions (the first of which in mid March). He admitted coronavirus had taken a huge toll on his health and even left him struggling to breathe. Similarly, other professional athletes who have suffered from COVID-19 recovered and resumed their sports at a competitive level. Obviously, most COVID-19 survivors are not professional athletes, but a significant share of them were practicing physical activity on a regular basis before falling ill. Different from professional athletes, these persons cannot generally benefit from a dedicated staff during recovery.
Data collected at the Fondazione Policlinico Agostino Gemelli IRCCS (Rome, Italy) post-acute care COVID-19 service from SARS-CoV-2 infection survivors (1) indicate that a strikingly high number of them complain of several characteristic disease symptoms weeks after testing negative. A
s of today, more than 350 adults (mean age: 56.5 ± 14.6 years; range: 18−86 years; 37% women) have being followed at our centre. It is important to highlight that more than 50% of COVID-19 survivors complain of substantial fatigue two months after disease onset (60.3 ± 13.6 days) (2).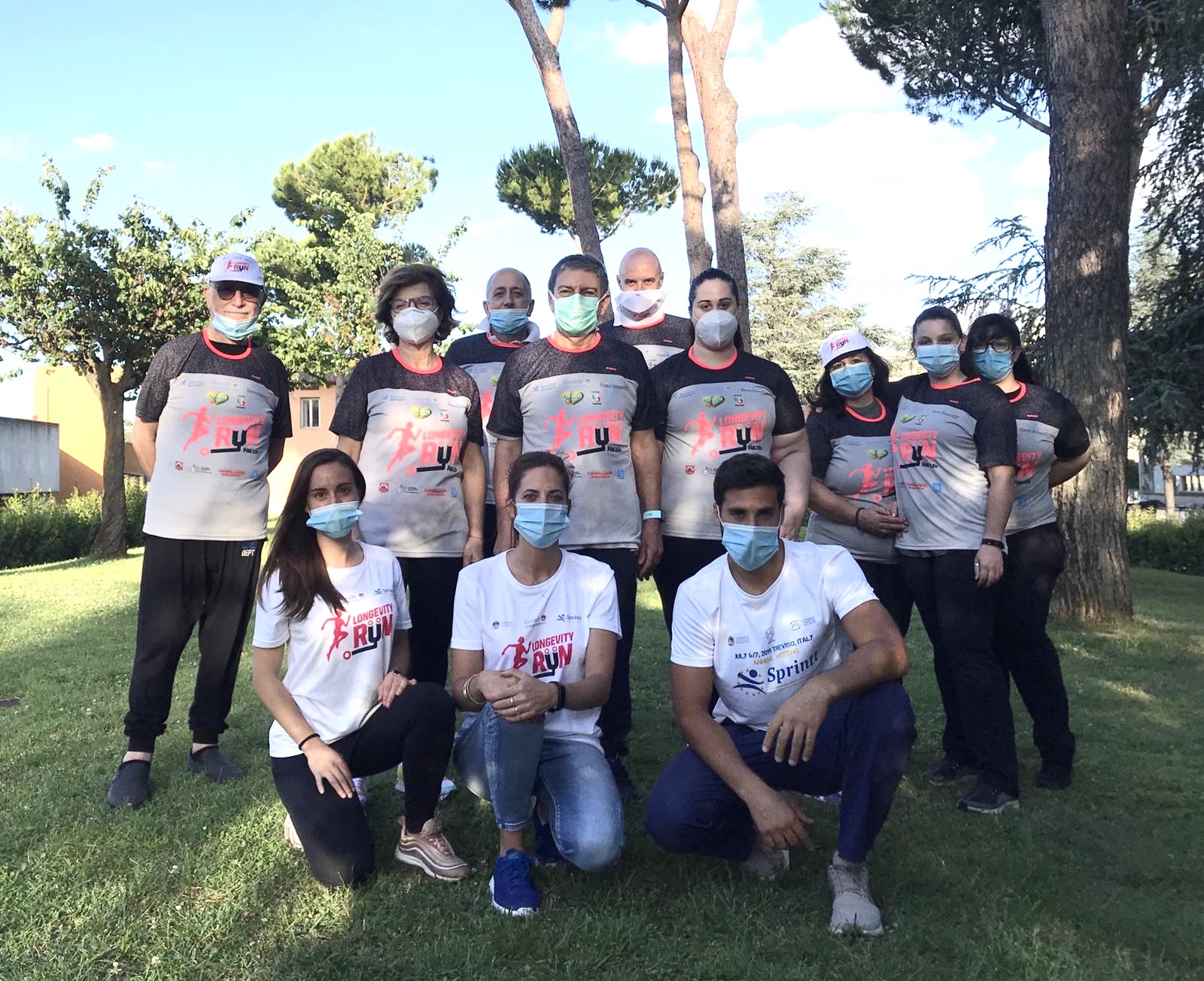 The long-term persistence of fatigue deserves adequate evaluation and appropriate interventions. For those who "struggle" to resume their usual activities of daily living and/or are unable to return playing their favourite sport, tailored physical activity protocols should be implemented. To this aim, our post-COVID-19 service has developed specific physical activity programmes. The physical activity protocol of "SPRINTT" (3), a European project aimed at preventing mobility disability in frail older people with sarcopenia, has been re-shaped to adapt it to COVID-19 survivors. The programme is also offered to those who remained physically inactive during the two-month lockdown issued in Italy (@longevity_run).
The successful story of the professional athletes brings a message of hope: medical counselling and adapted physical activity may allow COVID-19 survivors resuming their pre-infection lives.
References:
Gemelli Against COVID-19 Post-Acute Care Study Group. Post-COVID-19 global health strategies: the need for an interdisciplinary approach. Aging Clin Exp Res 2020 Jun 11:1-8. doi: 10.1007/s40520-020-01616-x.
Carfì A, Bernabei R, Landi F; Gemelli Against COVID-19 Post-Acute Care Study. Persistent Symptoms in Patients After Acute COVID-19 Group. JAMA 2020 Jul 9:e2012603. doi: 10.1001/jama.2020.12603.
Landi F, Cesari M, Calvani R, et al. The "Sarcopenia and Physical fRailty IN older people: multi-componenT Treatment strategies" (SPRINTT) randomized controlled trial: design and methods. Aging Clin Exp Res. 2017;29:89-100.
Authors & Affiliations
LANDI Francesco, MD, PhD,1,2 CALVANI Riccardo, PhD,1 PICCA Anna, PhD,1 MARZETTI Emanuele, MD, PhD,1,2 on behalf of Gemelli Against COVID-19 Post-Acute Care Team
1 Fondazione Policlinico Universitario "Agostino Gemelli" IRCCS, Rome, Italy
2 Università Cattolica del Sacro Cuore, Rome, Italy
Francesco Landi, MD, PhD
Fondazione Policlinico Universitario "Agostino Gemelli" IRCCS,
Università Cattolica del Sacro Cuore, L.go F. Vito 1, Rome 00168, Italy.
e-mail: francesco.landi@unicatt.it
(Visited 3,155 times, 1 visits today)