YES! And make it a double yes!
2019 was a great year for the Football is Medicine (FIM) initiative: starting with the success of the second conference in Odense, Denmark back in January 25-26, to working with the most productive soccer scientists in the world to advance the field. 2019 ended beautifully for the FIM team with the birth of a book: Football as Medicine (FAM), by Peter Krustrup and Dan Parnell. Published in December 2019, this fundamental volume captures all the work done in the FIM world up until today.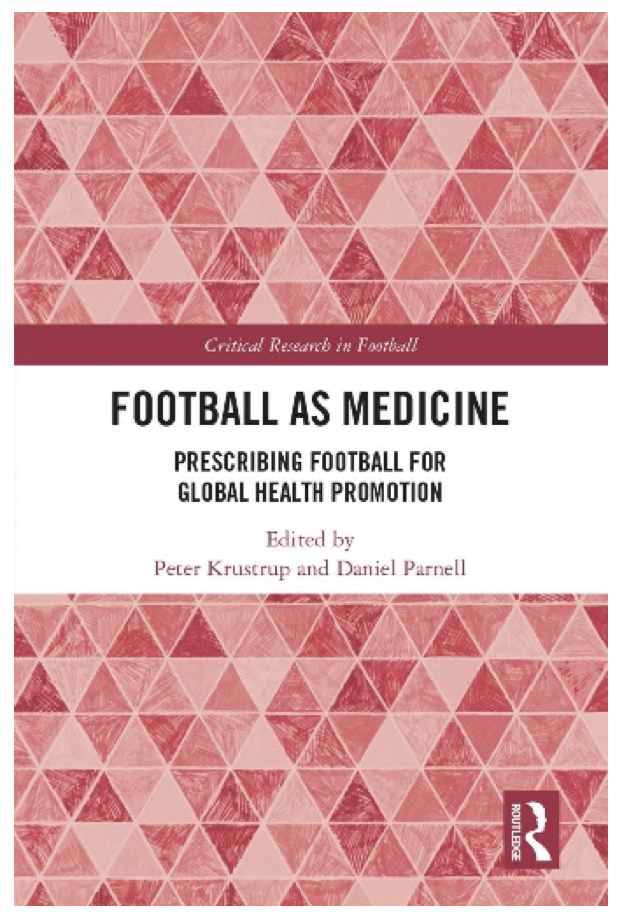 FAM will be officially presented at the third FIM conference in Tórshavn, co-hosted and organized by researcher, co-author and football enthusiast, Magni Mohr.
As a reviewer of this book, I can only say that this book belongs in the hands of anyone interested in the field of exercise, football or medicine whether separately or inter-related.
The past successful conferences have proven that FIM is here to stay. And, now with the FAM Book and FIM2020 Conference (once again on 25, 26 January), we are building on top of a solid foundation. FIM has proven time and time again to be an evidence-based concept within the exercise medicine realm, deserving its own rightful place.
Just as you thought there couldn't be more… Let me enlighten you to three pre-conference events we have planned for this year:
"FIT FIRST 10" (21 January),
"11 for Health" (22 & 23 January) and
"Football Fitness" (24 January).
These three courses will look at the evidence-base for football to improve the physical fitness, health profile, well-being and cognitive function of untrained individuals across the lifespan.
BJSM will also be present at the event: I will be joined by my BJSM colleague and BMJ Open SEM Editor-in-Chief, Emmanuel Stamatakis (@M_Stamatakis), to present "The Global Action Plan for Physical Activity and Health".
Back to what brought you to this blog: is it FIM or FAM?
I say both! Both have the capacity to stand on their own, but together, the concepts have now spread beyond Europe- reaching as far as China.
Join us this year in the largest city of the Faroe Islands: Torshavn. There are still some registrations available, but not for long! Come meet Peter (@SduSport) and Dan (@parnell_daniel), talk to Magni, hold the FAM book in your hand, and take in the entire FIM atmosphere in Tórshavn this January 25-26, 2020. See you there!
PS: To those who will not be able to make FIM2020, I will provide SoMe coverage (follow me here @MarcMedMD) alongside a BJSM publication in the near future. Keep an eye on #FOOTBALLisMEDICINE and #FOOTBALLasMEDICINE.
Additional information:
Football is Medicine 2020 Conference
Football as Medicine News Release
Football is Medicine China: Peter Krustrup interview
Football is Medicine: BJSM 2018 Blog
Football is Medicine: BJSM 2018 Editorial
Football is Medicine: BJSM 2018 Podcast
Football is Medicine: BJSM Systematic Review
The Top 25 most productive soccer scientists (as of 27-09-2019 via @webofscience)
***
Dr. Marcos Agostinho @MarcMedMD is a Primary Care Sports Medicine Physician in Torres Vedras, Portugal where his lifelong passion as a physician is to join both exercise and medicine to optimize everyone's health. He is currently Senior Associate Editor of The British Journal of Sports Medicine and The BMJ Open Sport & Exercise Medicine journal and a Team Member for The Portuguese National Program for the Promotion of Physical Activity (Directorate-General of Health). Email: marcos.agostinho.md@gmail.com
(Visited 1,071 times, 1 visits today)