By Nash Anderson and Mark Trbojevich 
In the week after the FIFA Women's World Cup we reflect on "How female athletes stay fit to play and own the podium". In May 2019, Sports Medicine Australia (SMA) hosted the symposium in Canberra, the national capital. Despite the increase in professional sporting competitions for female athletes including Rugby league, Rugby union and soccer, there has not been a similar boost in research for elite female athletes.
Experts from a wide range of fields including Sport & Exercise Medicine, Strength and Conditioning, Physiotherapy, Dietician, Administration, Media, Coaching and Sports Professionals attended the event.
Here's a summary of what the experts said:
We also appreciated hearing from Dr. Sally Bromley; Ex-Matilda (Australian Women's Football team) Heather Garriock, Warren McDonald and Nick Ball.
Want more? Skip down below the picture for additional resources.
Kudos to SMA Australian Capital Territory (that's Australia's "DC" if you were wondering!) & University of Canberra Research Institute Sport and Exercise. SMA is the peak national umbrella body for sports medicine and sports science and a BJSM member society. Thanks also to Dr. Julie Cooke (PhD) for her assistance on this blog and organising the event.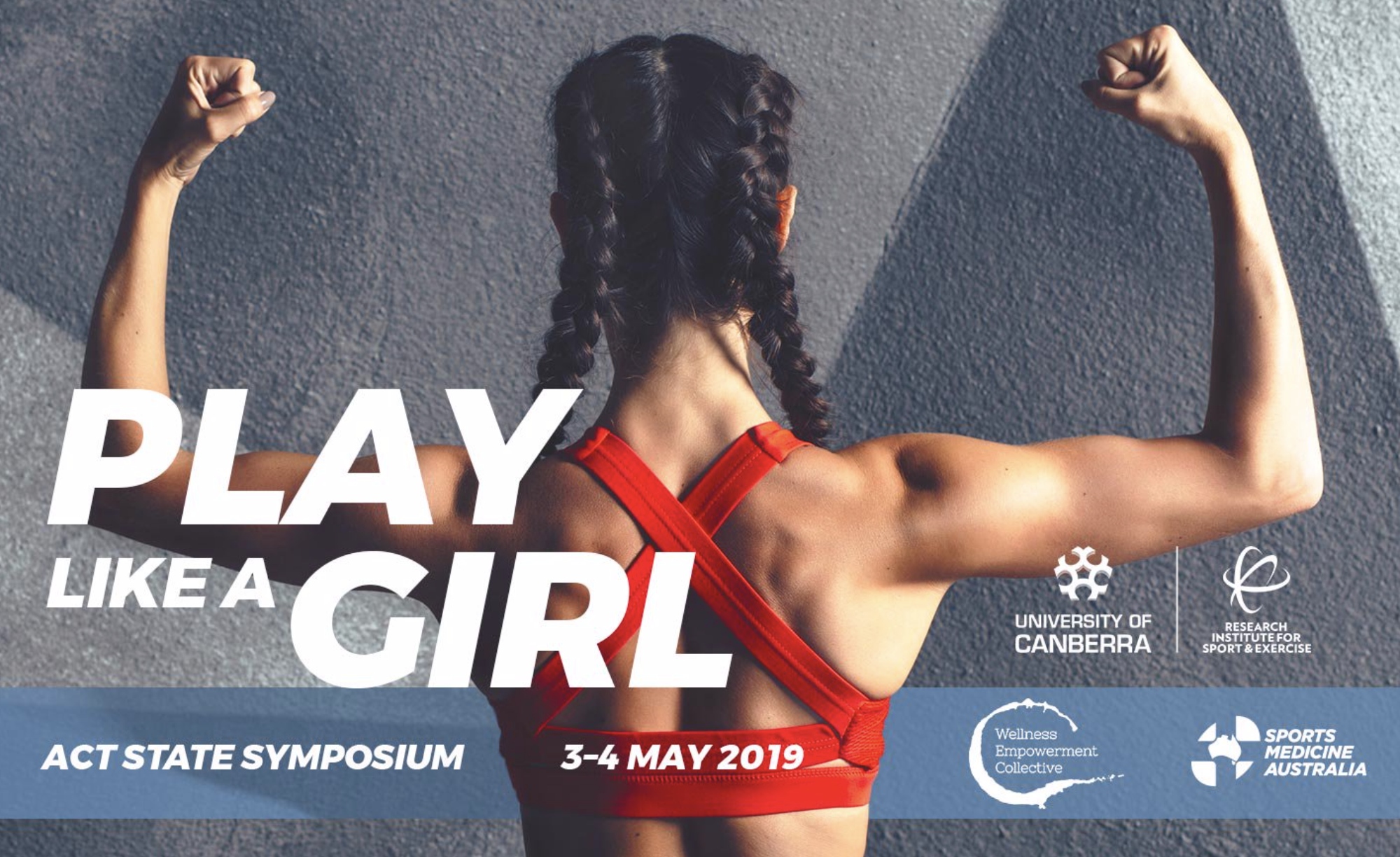 Recommended follow-up resources:
What would you do if your coach was unethical? Example from Lise-Ann O'Neill: "No way Jose!" Clinicians must have authority over patient care: the manager's scope of practice does not cover medical decisions. O'Neill L British Journal of Sports Medicine 2016;50:259. https://bjsm.bmj.com/content/50/5/259.info
Sexual harassment and abuse in sport: the role of the team doctor Marks S, Mountjoy M, Marcus M British Journal of Sports Medicine 2012;46:905-908. https://bjsm.bmj.com/content/46/13/905.info FREE
Safeguarding Toolkit from Athlete365: https://www.olympic.org/athlete365/safeguarding/  FREE
Sports dietetic resources:
www.sportsdieticians.com.au FREE
www.sportaus.gov.au/ais/nutrition FREE
IOC consensus statement: dietary supplements and the high-performance athlete. Maughan RJ, Burke LM, Dvorak J, et al British Journal of Sports Medicine 2018;52:439-455. https://bjsm.bmj.com/content/52/7/439.info  FREE
The IOC relative energy deficiency in sport clinical assessment tool (RED-S CAT). Mountjoy M, Sundgot-Borgen J, Burke L, et al  British Journal of Sports Medicine 2015;49:1354.  https://bjsm.bmj.com/content/49/21/1354 FREE
IOC consensus statement on relative energy deficiency in sport (RED-S): 2018 update. Mountjoy M, Sundgot-Borgen JK, Burke LM, et al British Journal of Sports Medicine 2018;52:687-697. https://bjsm.bmj.com/content/52/11/687 FREE
Pelvic Floor website: pelvicfloorfirst.org.au FREE
ACL and injury prevention website: fittoplay.org  FREE
***
Mark Trbojevich @Peakhealthchiro is a Sports Chiropractor in private practice at Peak Health Chiropractic in Canberra and has a special interest in performance and injury management. He has also been working with weightling ACT and numerous elite level crossfit athletes.  You can follow him on instagram
Nash Anderson @sportmednews is a sports chiropractor in private practice in Canberra with a special interest in sport and exercise medicine. Nash has created sportmednews.com, an open access health and sports medicine resource for clinicians and the public. He also runs communications for Sports Chiropractic Australia, and sits on the SMA ACT board. You can follow him on Twitter/Instagram
(Visited 863 times, 1 visits today)