By Dr Thomas McCabe @Dr_t_mccabe and Dr Allan Johnston @DrAllanJohnston
Over the past year, we've seen the media explode over mental health disorders within sporting circles (1-3). High profile athletes describe their struggles and point out the lack of provision for diagnosis and treatment. Campaigns at various levels – local, club, governmental and international continually challenge the lingering stigma and have provided pathways for support (4,5). Sport medicine physicians proactively identify these issues and sports psychologists address them. But how does sports psychiatry really fit in to all of this?
The first-ever publication on sports psychiatry
The first publication on sports psychiatry was published in 1967 (6). In the article, Arnold R Beisser described a series of case studies from a Freudian psychiatrist's perspective. He highlights the increased risk of mental illness towards the end of an athlete's career, and present day evidence confirms this observation. This has been expanded upon and thought to be grounded in the psychological concept of 'loss of identity.' In more recent times, a more thorough research footing has been explored and established. Generally, prevalence rates for depression and anxiety within team sports are thought to be similar to that of the general population, however, more commonly present in an atypical fashion. Given that stigma still exists both in showing perceived 'weakness' and with regards effectiveness of treatment, one does wonder if this is underreported and presents unique challenges to identify illness. For individual and aesthetic sports such as gymnastics, swimming and figure skating, eating disorder rates rise dramatically from the general population. In one landmark study by Dr Alan Currie, eating disorder rates of around 20% are seen among sportswomen (7).
A sport psychiatrist's competencies
The sport psychiatrist's competencies were not clearly defined until the RCPsych Specialist Interest Group (SEPSIG) broached the topic and formed core competencies. Requirements are currently the same as any psychiatrist, but with a sporting insight into both individual and team culture. The sport psychiatrist should have sound diagnostic and reformulation ability, combined with effective communication skills and interpretative analysis of information gleaned. Awareness of the complexities of medicinal prescription in the sporting world from a metabolic and 'doping' aspect is required. It is important to acknowledge the overlap and distinction from the psychologist's role. Psychologists within the UK assist to clarify this. As doctors, sports psychiatrists should take every opportunity to prevent, diagnose and form treatment plans for mental illness within an accepted place in a multidisciplinary team rather than solely focus on performance.
The sphere of sport psychiatry
The breadth of the areas of interest is large for the sport psychiatrist.  The sphere of sports psychiatry is continually growing as collaborations with sports medics, strength and conditioning staff, coaches and physiotherapists provide unique insights to an athlete's mental health. The core areas of diagnostic expertise remain in depression, anxiety, eating disorders, substance misuse and various addictions, head injury management and ADHD. Treatment of these illness' using psychotherapy and pharmacological aids as well as assisting with social issues form the central part of management. Minimising risk is also a vital part of this. Opportunity to address other topics on an individual or a team level such as performance, performance anxiety, pre-match preparation, psychosocial issues, cultivation of team culture are also addressed by the sports psychiatrist. It is also important to explore exercise as a standalone treatment modality for the many diagnoses mentioned above.
Leaders in the field
A reputable sports psychiatrist in the UK is Professor Steve Peters, head of medical services at Team Sky and is appointed by UK Athletics to work with the country's high performance athletes. He has extensively written about the 'chimp paradox' mind model. Another leader in the field is Dr Allan Johnston. He was the first onsite psychiatrist in Super League with the Bradford Bulls and worked at the State of Mind, one of the leading charities within sport in the UK.
Athletes want more input from sports psychiatry
Athletes want more input from a psychological perspective (8). There is however a reluctance to explore pharmacological management in contrast to the general population. Fears of unacceptable side effects such as drop in on-field performance, changes in weight, sexual dysfunction and interference with metabolism and appetite are the main reasons. In some cases these are justified, but one could argue that these factors are caused by an untreated mental health disorder.
A lesson from baseball
The one sport that actively tackles mental health is baseball. For the past 20 years, the Major League Baseball requires each of its 30 teams and affiliates to provide mental health and substance misuse prevention, screen for mental health disorders and treatment services with brief interventions. This usually takes the shape of onsite specialist services. From a governing perspective, this should be a blueprint on how to address mental health in sport.
Sports psychiatrists play an important role within the wider sporting Mechanical Diagnosis and Therapy. They are well suited to address mental health needs from an holistic point of view and best placed to spend longer lengths of time in consultation. Psychiatrists are working proactively in the field already to maximise positive clinical outcomes on/off field and prevent illness. Their work should be viewed as the norm and duty of care and will continue to grow, especially as we see more athletes demand their input. Treating the brain as any other muscle in the body, requiring exercise, nourishment and protection is their primary aim.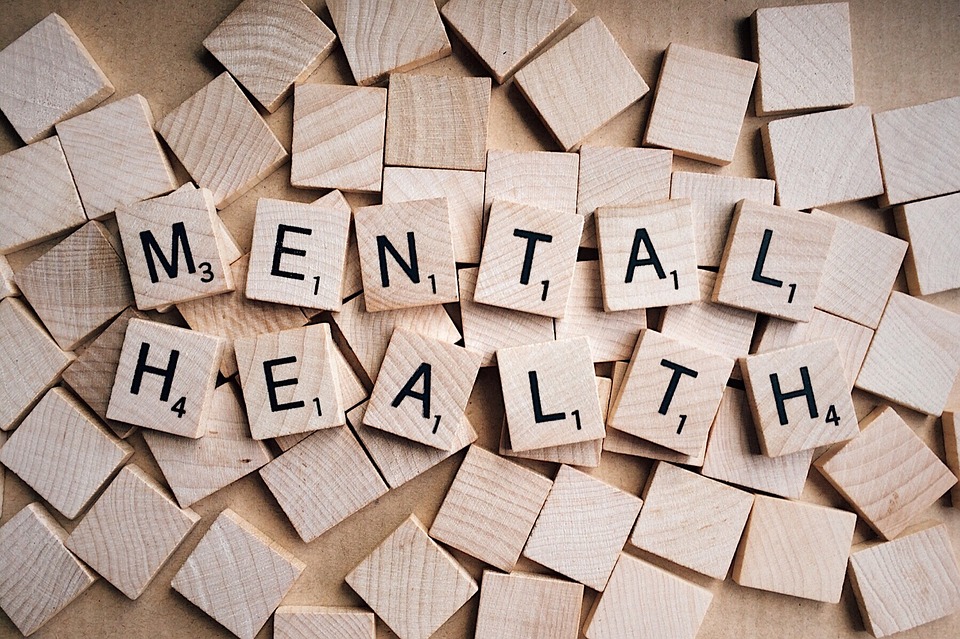 ***
Dr Thomas McCabe @Dr_t_mccabe, CT3 Psychiatry, West of Scotland.
Dr Allan Johnston @DrAllanJohnston, Sports Psychiatry Doctor @PerformLeeds & @ukantidoping | Deputy-Chair @RCPsych #SEPSIG |Trustee @StateOfMindSprt charity | Chair NHS #SuicidePrevention Group
References
Media Portrayal of mental health issues within elite sport. McCabe T. Royal College of Psychiatrist International Congress June2018.
Mental health issues within elite sport: are we taking steps in the right direction? British Journal Sports Medicine Undergraduate Perspective of SEM Blog Series – FIFA World Cup 2018. McCabe T. July 4th2018
The Madness in Sports. Beisser AR. New York, Appleton-Century-Crofts, 1967.
Sport and Eating Disorders – Understanding and Managing the Risks. Currie A. Asian J Sports Med. 2010 Jun
Blurred lines: Performance Enhancement, Common Mental Disorders and Referral in the U.K. Athletic Population. Roberts CM. Front Psychol. 2016; 7: 1067.
(Visited 5,186 times, 1 visits today)