As of today, I have completed the Body Matters course and I am impressed. I commenced this course in March and I want to share my reflections so others may also benefit.
I was sceptical of a free course but was convinced that I should do it. A tweet from the British Journal of Sports Medicine (BJSM) stated global experts developed it and that it discussed the benefits of exercise. I also hoped this course would enrich my knowledge by providing new and different perspectives from what I have already learnt. There is a saying "no such thing as a free lunch", however McGill University's "Body Matters 101" course is a free smorgasbord of useful and current knowledge.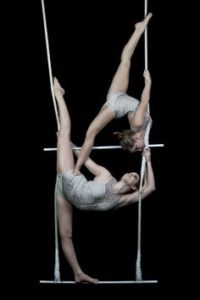 The course contains three different units.
The benefits of physical activity
General principles on how to train and how to prevent injuries and;
How to recover from injury.
Content was well produced, current and of a high quality.  Topics were also informative, interesting and included animations and quizzes. It kept me engaged ensuring knowledge retention. Although at times it included some very basic information, the presenters taught me new perspectives that I had not previously considered. I particularly enjoyed the novel topics such as circus arts and treating musicians. The breadth of content was extensive providing participants with a detailed introduction to concepts ranging from the basics of anatomy, physiology and rehab to more specialty topics such as imaging and critical evaluation of medical literature.
This course made me question for the first time in my career "How does one manage a shoulder rehabilitation progression for someone who walks around on their hands or someone who hangs from a trapeze?"
The calibre of the speakers were impressive. Highlights included:
Steven Blair with over 500 publications discussing the benefits of exercise.
Robert Sallis past president of the American College of Sports Medicine (ACSM)
Andrew Pipe, Canadian Medical Team Physician instrumental in building world leading anti-doping programs and Canadian Commonwealth Games President
Leading neurologist Dr. Paul McCrory discussing concussion.
Margo Mountjoy, the lead author of the IOC consensus paper for Relative Energy Deficiency in Sport (RED-S) discussing this topic.
This course enriched my current knowledge by providing different perspectives. For a novice to these concepts knowledge gains could be considerable. I would recommend both health professionals and the general public complete this course. There is something for everyone. It is an inspirational health promotion resource; a huge cut above Professor YouTube and Doctor Google!
Thank you to Dr. Ian Shrier and McGill University for producing an excellent resource. I would also like to thank the BJSM dream team as always.
For more information visit:
https://www.edx.org/course/body-matters-why-exercise-makes-you-mcgillx-body101x-0
Recommended follow-up Resources
Dr. Steven Blair:
Physical inactivity: the biggest public health problem of the 21st century (2009 ). BJSM. FREE Link here – http://bjsm.bmj.com/content/43/1/1;
BJSM Podcast. Fit vs Fat with Steven Blair. Link here – https://soundcloud.com/bmjpodcasts/fit-vs-fat-with-steven-blair.
Dr. Paul McCrory:
Dr. Margo Mountjoy
******************
Nash Anderson is a Chiropractor in Canberra, Australia. He has a special interest in sideline care and the SEM community. He has recently returned from working as part of the Volleyball World Tour medical team in Sydney. Nash has created sportmednews.com, an open access health and sports medicine resource for clinicians and the public. You can follow him on Twitter (@sportmednews).
(Visited 687 times, 1 visits today)