Undergraduate perspective on Sport & Exercise Medicine – a BJSM blog series
By James Murphy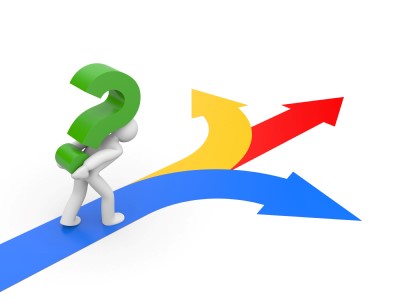 This time last year I was sure that I wanted to intercalate on a Sports and Exercise Medicine (SEM) course. For those that aren't familiar with the term, to intercalate means taking a year out of your medical course to study an area of medicine you are passionate about or interested to learn more about. I thought that an intercalated degree would be a great opportunity to further pursue my growing interest in SEM. Many people advised me to take a year out to intercalate. A message of "don't do an intercalated degree for an easy year or the extra application points" was reiterated several times. Despite receiving guidance, I still struggled over a few key questions. Here are those questions, and my related considerations.
Should I intercalate or just finish medical school?
Students should really think hard about intercalating. It is a great opportunity to dive into an area of interest and gain research experience. Still, whilst being fun and interesting, an intercalated degree is hard work. One must also consider the additional cost.
I agree with the sentiment that you should not intercalate just because you will pick up a couple of extra points on your job applications. But you should intercalate if you are looking to broaden your horizons, explore an area outside of your main discipline and gain a wealth of transferrable skills.
Should I intercalate in SEM or another subject?
I thought very carefully about the content area I wanted to learn more about and the skills I wanted to gain. My two key aims were to learn more about musculoskeletal injuries and their management, and about the benefits and uses of physical activity, I also wanted to learn about research methods and to have an opportunity to undertake my own research project.
I spent a student selected component (SSC) and my elective on SEM placements. I knew I wanted to further improve my musculoskeletal examination skills, knowledge of musculoskeletal injuries and learn more about the subsequent management. Exercise medicine is also a topic I wanted to explore as despite its fundamental importance, it has been relatively neglected in the medical school curriculum. Hopefully this will not be the case moving forward. (1, 2)
Research/Service Improvement is now a key component of the healthcare profession. It is also a responsibility of health professionals to stay up to date with current research. To facilitate this, I wanted to learn the basics: research methodology, critical appraisal and leading my own project.
The combination of these topics lead me to thinking about SEM or SEM-related courses.
I found that in the UK there are nine degree courses in the subject of SEM or a closely related subject open to intercalating students.
What are the similarities and Differences between SEM and SEM-related courses?
SEM courses contain common key modules. These give students the opportunity to develop their musculoskeletal examination skills and management of common musculoskeletal pathologies. These skills are widely transferable, for example in rheumatology, general practice and emergency medicine. Other common modules focus on the benefits of physical activity, its promotion and role in clinical practice.
Students taking SEM-related courses will study modules such as: exercise physiology, psychology, biomechanics and rehabilitation. I talked to some medical students taking these courses, and they stated that although the topics were interesting, they believed the knowledge gained wouldn't necessary be useful in day to day clinical practice. However, an argument for taking a SEM-related degree would be that the roles of sports physicians within teams is now becoming broader; the team physician works closely with physiotherapists, sports therapists, sports scientists, dieticians, psychologists and strength and conditioning coaches to ensure all athletes can perform to the best of their abilities. To work effectively in these roles, it is therefore beneficial to have some understanding of sports science.
Where should I intercalate?
The courses you want to apply to and the offers you receive will dictate where you intercalate. When thinking about location, I also considered the different extra-curricular activities/opportunities for students in the vicinity of the different universities. For example, a benefit of moving to London for a year so is easier geographic access to many conferences and events.
Do I have to be interested in research to intercalate?
All of the SEM or SEM-related intercalated degrees involve a research project or dissertation. Even if students are not interested in research, they must be prepared to complete this. For those not interested in research, some of the courses do not have compulsory modules in research methods. Students could look towards these courses and accept that they may find the research project quite tough.
Will intercalating in SEM now mean I don't need to do a masters degree in SEM later?
Intercalating in SEM is not the only chance students have to complete a degree in this area. Students who don't wish or are unable to intercalate can complete university courses at a later stage. It is possible to undertake a part-time masters whilst working or take a year out from work to study full time on a masters or diploma course. Universities such as Nottingham, Bath, Glasgow and Queens all offer MSc courses in SEM. Bath, Glasgow and UCL/Queens (MSc) are only open to postgraduates.
Closing remark:
Intercalated degrees offer a really good opportunity to learn research skills (from idea development, to project management and writing up results) in an area of interest. To make the most out an intercalated degree students should consider their key aims for the year and try to align these with a degree course that matches.
About the author:
James Murphy has completed four years of medicine at Newcastle University and is currently intercalating on the MSc Sports and Exercise Medicine course at the University of Nottingham.
References:
Weiler R, Chew S, Coombs N, et al. Physical activity education in the undergraduate curricula of all UK medical schools. Are tomorrow's doctors equipped to follow clinical guidelines? Br J Sports Med 2012;46: 1024–6.
Gates AB, Kerry R, Moffatt F, et al. Br J Sports Med Published Online First: [October 26, 2016] doi:10.1136/bjsports-2016-096857
Manroy Sahni (@manroysahni) co-coordinates the BJSM Undergraduate Perspective blog series. Please send your blog feedback and ideas to: manroysahni@gmail.com
(Visited 2,147 times, 3 visits today)