By Steffan Griffin (@SteffanGriffin)
Moving on from our hamstrings focus in the last podcast cluster, here are podcasts withhuge names from the world of SEM. Pearls of wisdom on a variety of shoulder pathologies, from rotator cuff tendinopathy to AC joint disruption.
8 podcasts from 5 world-renowned speakers with a combined total of 25,000+ listens: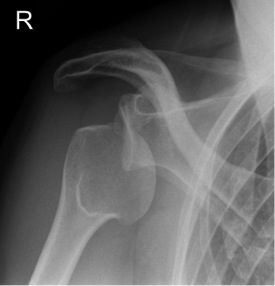 Scroll down and enjoy!
Dr Ben Kibler- The Shoulder in Sport: why tennis serves are a 'weapon' and the integral role of biomechanics in shoulder pathology http://bit.ly/1EMiCsF
Scapular dyskinesis in shoulder injury: scapular involvement in various shoulder injuries and clinical implications http://bit.ly/1EMiF7I
Ann Cools – The Spectacular Scapula: Dig deeper into the role of the scapula in shoulder injuries, especially in overhead athletes. Features nuggets on the role of eccentric training in the rehabilitation process as well as what to expect in the shoulder of aging tennis players  http://bit.ly/1EMiRUr
Prof Jeremy Lewis- #ConfusedAboutTheCuff? Learn insights that address these questions: What role does the subacromial bursa play in rotator cuff tendinopathy, and what does the future hold in terms of management? http://bit.ly/1EMjddJ
Four bread-and-butter shoulder problems + special bonus* with:
Prof Mark Hutchinson http://bit.ly/1EMjrSj
His MSK exam videos have been watched by over 6 MILLION* people online http://bit.ly/1aLulve, so BJSM  asked him to cover 4 shoulder-related clinical cases and one special bonus for you #GOLD.
Prof Bob McCormack- Active shoulder research + Experience of 3 Olympic Games = 3 fantastic shoulder podcasts.
Shoulder dislocation, common but controversial. So conservative rehabilitation first or reconstruction? #MillionDollarQuestion http://bit.ly/1EMkUIg
Mid-clavicular fracture – Open surgery or collar and cuff? http://bit.ly/1KWdmE4
What's the best management for a complete (Grade III) AC joint dislocation? The results of a national multi-centre trial http://bit.ly/1EMlvJX
You can listen to these on the free BJSM app, where you can also access other blogs, podcasts, articles +++! So whether these entertain you on your daily commute or grace your ears whilst being active, please share with your friends and let us know your thoughts on Twitter (@BJSM_BMJ), Facebook & Google +. #SharingisCaring
(Visited 1,999 times, 1 visits today)