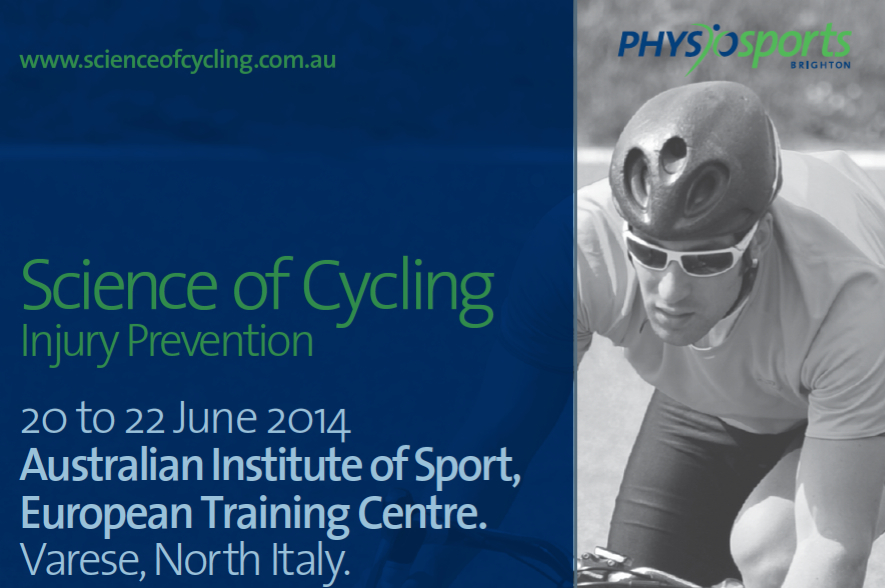 A three day conference involving a Friday evening Masterclass, Saturday Symposium and Sunday Practical workshops. The content is focused towards Cycling Related Injury Management, with a detailed analysis of the theory and practice of Bike Set-Up and Body Assessment of the cyclist. Muscle Activation in Cycling and the Biomechanics of Cycling will be discussed, within a clinical reasoning framework, especially in relation to injury presentation and fatigue/high workload states.
Other topics include (but are not limited to) the aetiology and management of major cycling injuries, as well as their epidemiology. The conference will take place at the Australian Institute of Sport (AIS) European Training Centre (ETC) in Varese, Northern Italy, with accommodation available on-site.
Take your Cycling Injury Prevention and Management knowledge to a new level, visit the AIS ETC and enjoy the wonders of Northern Italy!
For more information: http://www.scienceofcycling.com.au/
(Visited 161 times, 1 visits today)