Undergraduate perspective on Sports & Exercise Medicine – a BJSM blog series
By Paul Jones (@PaulRemyJones)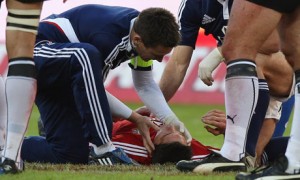 The second ECOSEP Student's Congress will take place at Imperial College on the 12th and 13th of October.
This meeting is aimed at medical students with an interest in Sport and Exercise Medicine and those wanting to get involved in a traditionally under-represented (in terms of teaching) medical school specialty.
ECOSEP have arranged an exciting and varied programme of lectures and workshops over the 2-day timetable.  Sessions will include lectures on career paths in Sport and Exercise Medicine, the prescription of exercise and exercise physiology.  A full day's worth of workshops are also available to give students a chance to hone their examination skills in a sport-specific way and to give a flavour of the pressures of working in the pitch-side environment.
There will also be a poster competition:
£100 for the winner,
£50 for second, and;
£25 third place.
All accepted posters will be displayed for the duration of the congress.
The programme is packed with some fascinating and vastly experienced speakers and promises to be both educational and enjoyable.  In addition, the Saturday night social promises to be a night not to be missed and difficult to remember.
Tickets are priced at £10 for one day, £15 for the weekend, and are available HERE 
For more information on the congress and poster competition, please visit our Facebook page
 **********************************************************
Dr. Paul Jones is a junior doctor who trained at Kings College London whilst also intercalating in Sport & Exercise Medicine at UCL. He is extremely passionate about exercise medicine and has helped to develop a physical activity education strand during his time at KCL. He leads the student committee for ECOSEP.
Dr. Liam West MBBCh BSc (Hons) is a now a junior doctor working in Oxford after completing his medical degree at Cardiff University, Wales. He coordinates the "Undergraduate Perspective on Sports & Exercise Medicine" Blog Series for BJSM.
(Visited 80 times, 1 visits today)