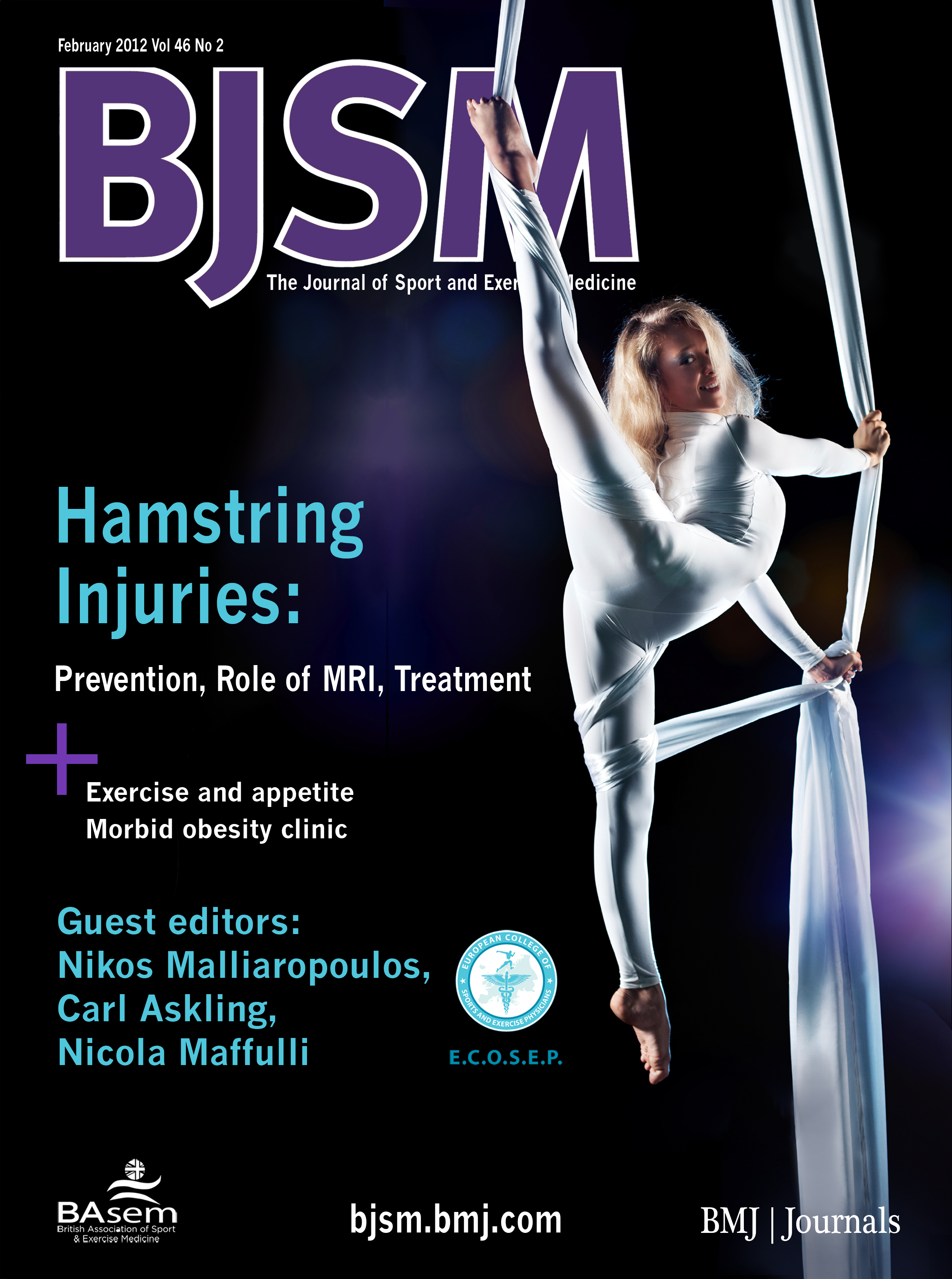 Thanks to everyone who voted in round 1 of our second annual BJSM cover competition. Perhaps due to flexibility envy, BJSM's issue #2 (ECOSEP special issue) goes through to the final.
See the four awesome covers in this second round. To recap: You (and your friends) vote below for your favourite cover. One click and you would make Abe Lincoln proud. The winner of the remaining preliminary rounds joins the Hamstring Issue in the final.
We will have prizes (a draw from those who vote) in the final. Right now, vote for your favourite cover from April – June 2012. (There were 16 issues of BJSM in 2012 – because of our links with the IOC and their 4 issues dedicated to Injury Prevention and Health Promotion – see the Olympic Rings on those issue covers, e.g, Cover 7, below). If you want to vote along 'party lines' remember that issue 5 and 8 were guided by the AMSSM (US) and SASMA (South Africa) respectively. BJSM has 12 actively engaged member societies.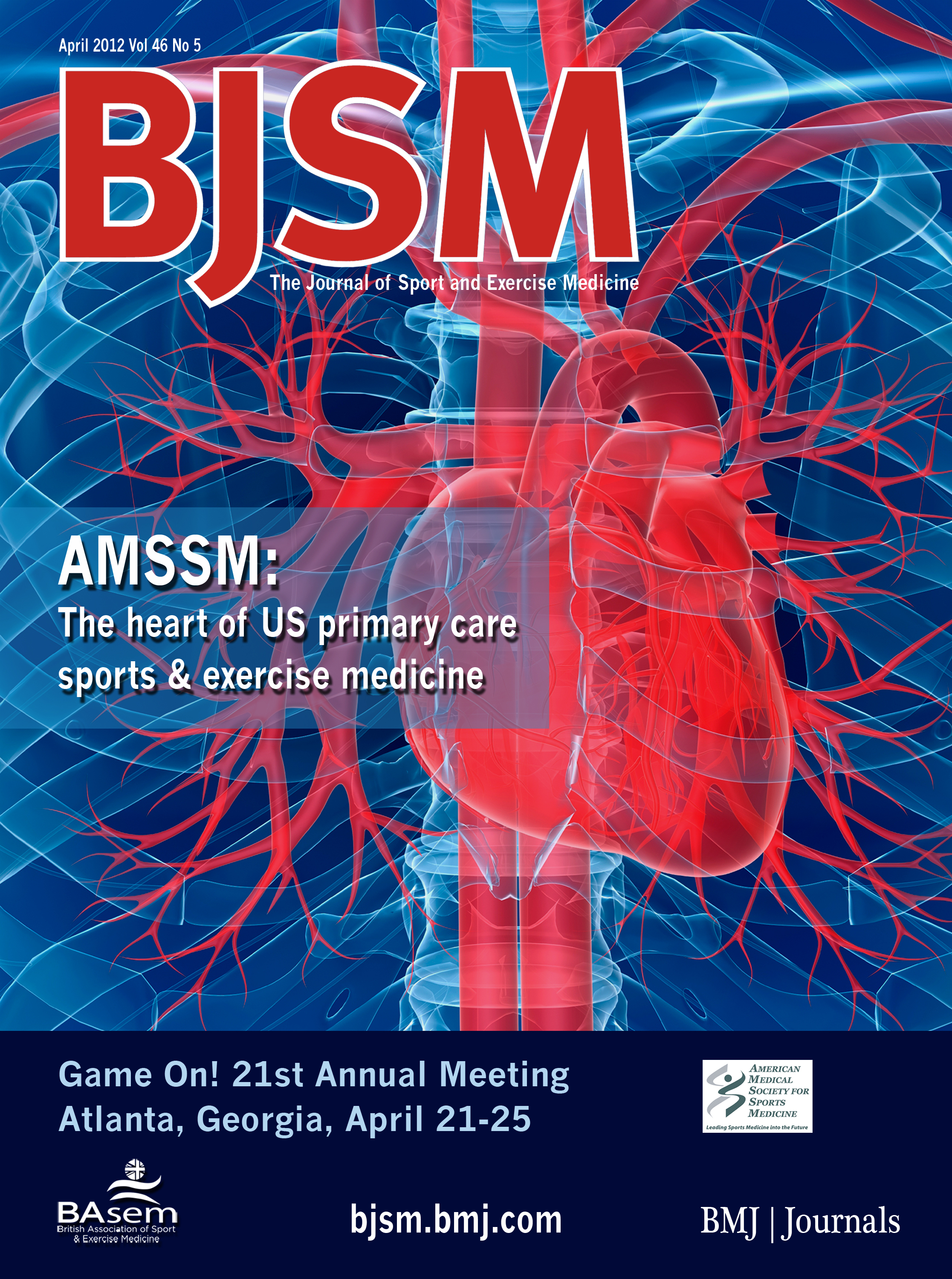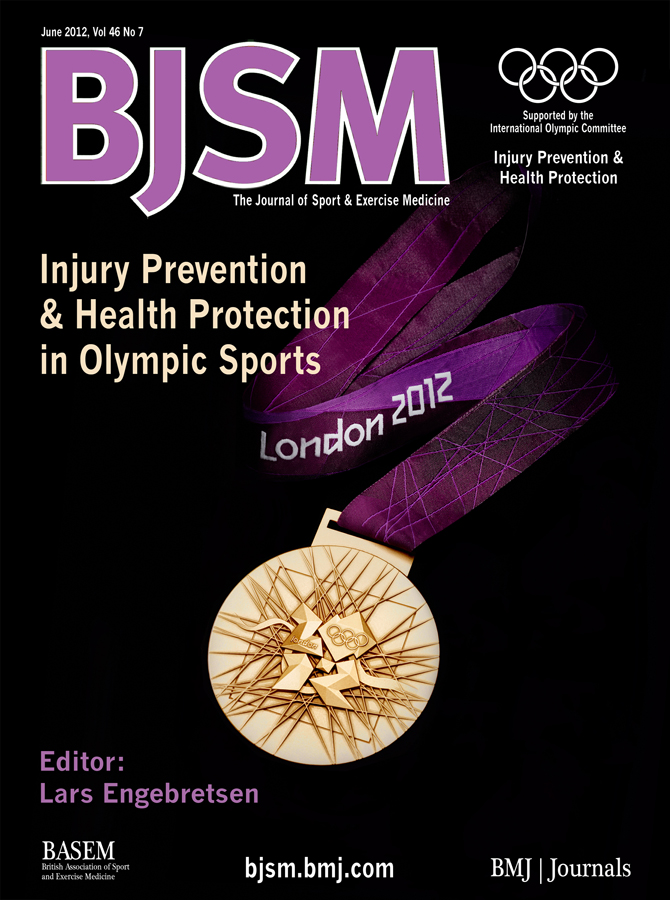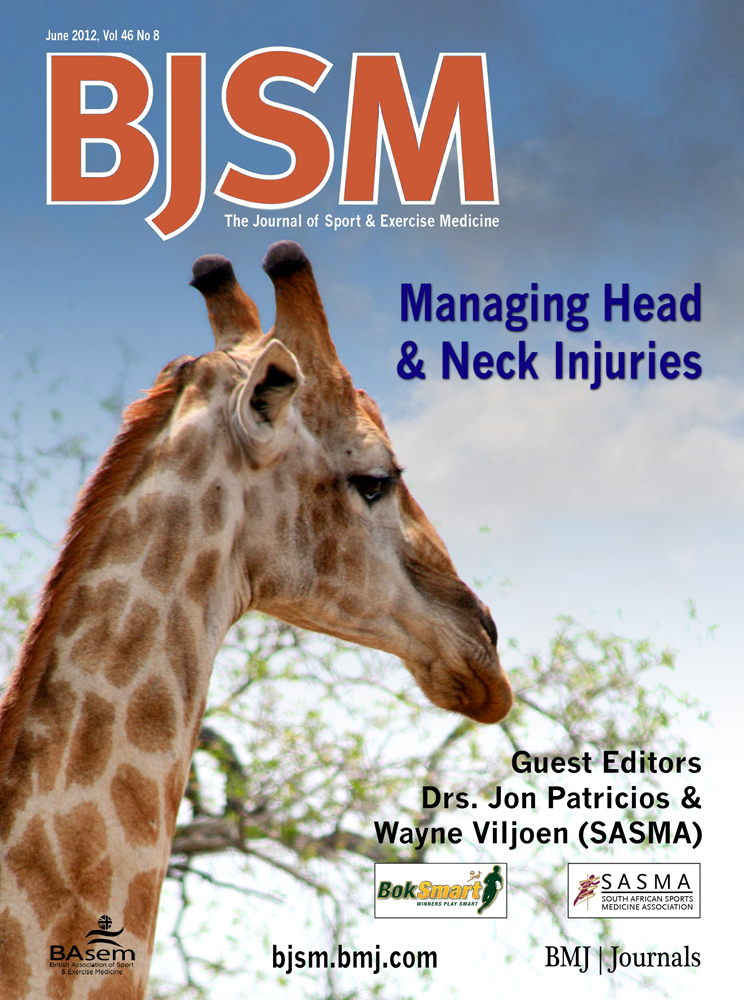 (Visited 656 times, 1 visits today)