Thanks again to everyone who participated in the 1st annual BJSM cover competition. It was a close call, down to the final round where the South African Sports Medicine Association (SASMA) Congress took the lead to win best cover of 2011. As promised, we randomly selected a voter to receive a $133 book voucher to amazon.com.
Who won it?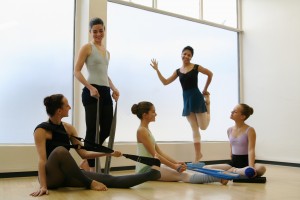 What's your name?
Louise Kent
What do you do for work?
Dance Scientist

Where do you live?
Port Elizabeth, Eastern Cape, South Africa
What cover did you vote for in the final round?
I voted for the South African Sports Medicine Association's Congress Issue (June 2011).
Why?
I really wanted the South African cover to win for its colourful design.
How long have you been reading the BJSM blog?
I began following the BJSM blog at the end of last year (2011).
What do you like the most about the blog?    
I really enjoy the feature: The UK trainee perspective.
What are your future aspirations in the world of Sports and Exercise Medicine?
My goal is to continue educating and providing a service to the dancers of South Africa, who are so often overlooked as athletes in this country. I aim to continue to prevent and reduce injuries through the use of knowledge gained through Sports/Dance Medicine and Science communities and aspire to add to the knowledge base through research.
Thanks Louise, for your commitment to Sports and Dance Medicine. 
(Visited 319 times, 1 visits today)