Guest Blog By Nick Smallwood
Post script August 11th, 2012 – Congratulations @Mo_Farah for 5K, 10K double – delighted the world!
Mo Farah knows the fine line between success and failure. At the World Athletics Championships last summer, he missed out on 10,000m gold by a quarter of a second. A few days later, he sprinted down the finishing straight to win the 5000m by 0.28secs.
In championship distance races, which tend to be slow and tactical, the margins are sometimes even slimmer. The thrilling 10,000m duel between Paul Tergat and Haile Gebreselassie in Sydney was decided by nine hundredths of a second – less than the margin of Usain Bolt's 100m triumph in Beijing.
In Beaverton, Oregon, Mo Farah is working hard in preparation for London 2012, running up to 120 miles a week. Eat, sleep, run, repeat. After the disappointment of fourth place over 3000m at the World Indoors in Istanbul, Farah said: "I've got to keep my head down and keep training twice as hard."
The problem is, the competition will be doing the same; pounding the trails in the thin mountain air.
But Farah and his coach Alberto Salazar have a few tricks up their sleeve in Tracktown USA. No mountains? No problem. Mo sleeps in an altitude tent, fine-tuning his cardiovascular system while he sleeps. Sore legs? Then Mo can jump into a $75,000 Hydroworx pool, and knock out a few more miles on an underwater treadmill. Fatigue is scientifically assessed using metrics such as blood lactate content. This helps to reduce the risk of overtraining.
To boost recovery, Mo hops into a cryogenic chamber, cooled to -104c. Extreme caution is advised in using this particular training aid; US sprinter Justin Gatlin gave himself frostbite when he stepped into a chamber wearing sweaty socks. Cold therapy is not without risk and its effectiveness is hotly disputed. But like his coach, Farah leaves no stone unturned in the search for those crucial fractions of a second.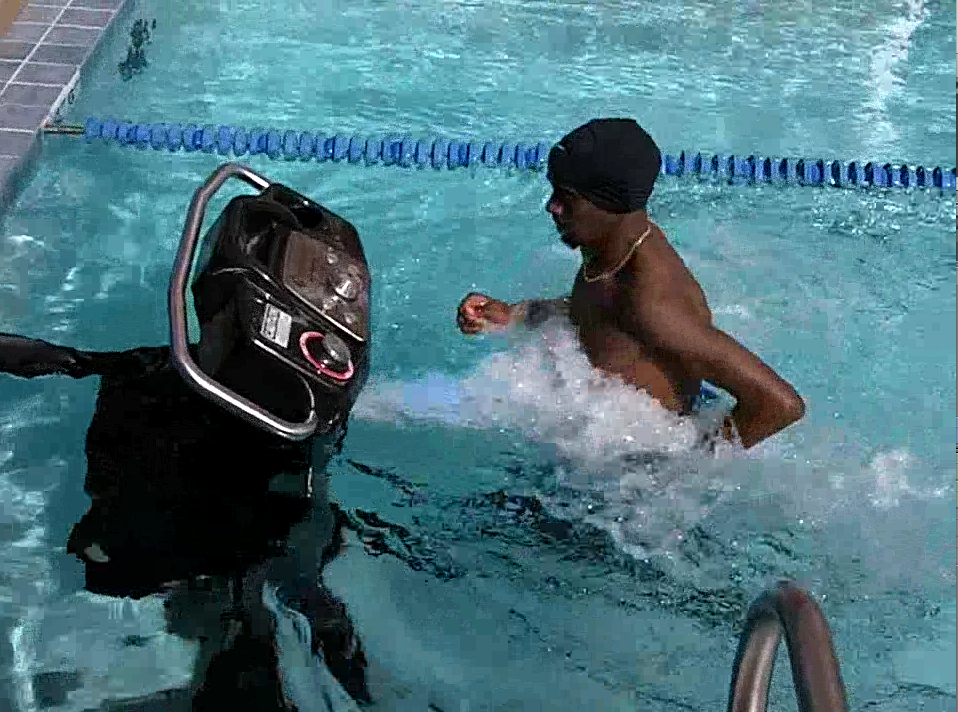 When Africa-based runners leave London with a clutch of medals, the question of whether the expensive training aids at the Nike sponsored Oregon Project give its athletes an unfair advantage may seem irrelevant. The World Anti Doping Agency (WADA) has investigated the Oregon Project and concluded that everything is above board. Like it or not, the unrelenting search for competitive advantage is part of professional sport.
WADA continues to monitor the use of altitude tents, which allow athletes the perfect combination of sea-level training and life at high altitude. Ultimately, if a training aid is legal and there is a suggestion that it will boost performance, someone will be trying it.
Yet for all the innovations in training methods, running remains a simple sport at heart. The most important ingredients for success are hard work, talent and a pair of running shoes.
Related papers in BJSM:
What is the biomechanical and physiological rationale for using cold-water immersion in sports recovery?
Funky treatments in elite sports people: do they just buy rehabilitation time?
Sports and exercise medicine—specialists or snake oil salesmen?
Respiratory physiology: adaptations to high-level exercise
(Visited 1,272 times, 1 visits today)