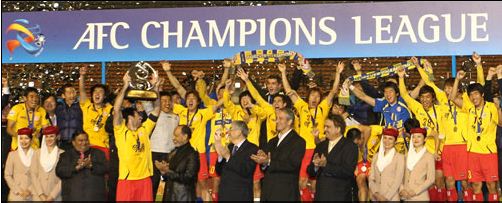 AFC Conference on Science & Football Medicine
Kuala Lumpur March 18-20, 2011

The past 3 Asian Science and Football conferences (Tokyo; Kuala Lumpur & Muscat) were a great success with approx. 450 participants from all over the world.
KL promises a great program of keynote address symposiums, free papers, poster presentations  and clinical workshops in Sports Medicine.  It's a "Low cost High output" activity at an excellent destination "Malaysia Truely Asia" – value for money. Here is the website: www.the-afc.com and you can email s.medicine@the-afc.com.
Be part of a stellar sport and exercise medicine event promoting Football for Health. Abstract deadline is January 31, 2011. Terrific destination for colleagues and friends.
Best wishes
Dato' Gurucharan Singh
Chairman, OC for AFC Conference on Science and Football Medicine / Scientific Committtee
(Visited 98 times, 1 visits today)