Article Summary by Helene Scott-Fordsmand
In the article "Reversing the Medical Humanities" I make the argument that humanities scholars engaging in medical humanities have tended to think about how they might help improve medicine in different ways – for example by training doctors in empathy and communication, or by acting as a critic that keeps medicine sober, reminding biomedical researchers that they are dealing with living human beings. While medicine is undisputedly an important element in human affairs, I argue that this single-sided focus has ignored how medicine might also help us do better humanities. One fundamental claim in medical humanities is that medicine is not 'just' a science but must also be an art or a humanities practice insofar as it deals with human beings and operates in the existential conditions under which we all live our lives. If this is true, medicine could hold insights with valuable bearings in the humanities. In my own research, I enact this idea by aiming to let medical practice inform philosophical concepts and debates. For example, to understand the philosophical question of why categorization and classification is important for human enquiry more broadly, I currently explore how orthopaedic surgeons use classification systems to understand and explain the injuries of their patients. The hope is that a philosophy grounded in these actual practices will be more attuned to other human activities and hence, travel into and contribute more easily to other domains of science and society.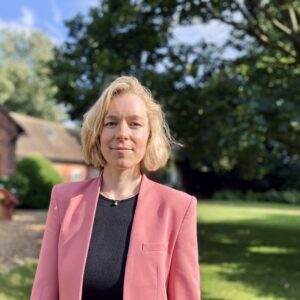 Helene Scott-Fordsmand is a philosopher of science and medicine, currently a postdoc at the Department for History and Philosophy of Science, University of Cambridge. She employs ethnographic methods to explore the epistemology of medical practice, representations of the medical body, and messy and unruly elements of enquiry.
(Visited 91 times, 1 visits today)