Let us introduce you to Cameron Pfeffer. One of our recently appointed student board members.
At BOSEM, our editorial team consists of a unique and diverse group of growing and established academics and clinicians willing to bring new voices and vigour to the broad Sports & Exercise Medicine field. Yet, we felt incomplete without the voices and views of the next generation of leaders in our field. Hence, we expanded our editorial team with a dedicated student panel – a group of peers and colleagues currently at the undergraduate, BSc, MSc or PhD level and keen to learn more about academic publishing. 
---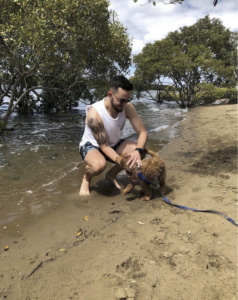 Tell us about yourself (where do you work, what is your background, something personal, etc.)?
I'm currently studying for a chiropractic degree in Brisbane, and I have a huge sporting background of competing and coaching many sports. I strongly believe that chiropractic treatment and knowledge can help athletes and sporting enthusiasts in many ways, and I hope to provide this kind of treatment to as many people as I can in the future.
What is your main area of research / clinical expertise?
I enjoy all things sports-related! I specifically enjoy learning about the physiology of the body systems, and their individual a role in sports performance and recovery. I believe sporting performance and movement begin from inside the body, and I thoroughly enjoy applying and educating my knowledge of how certain body systems impact performance.
What is your motivation to be a member of the BOSEM team?
I want to contribute to the sports and exercise medicine field to help the industry grow. Sport and exercise is a huge field, with industry only going to grow in years to come. High-quality research will only enhance exercise, which will help more people keep fit, and active and perform at their best. Being able to learn and contribute to many well-known professionals is an opportunity that I'm very excited about.
What is a work-related accomplishment that you're really proud of?
I am proud of any athlete I work with or coach who performs above their expectations after I have seen them put in the hard work.
Who has influenced you most when it comes to how you approach your work?
I've had many mentors and people who I've learned from. I tend to look for successful athletes, coaches or practitioners and find out as much about their philosophy as I can, and what makes them successful in their respective field or sport.
What's your favourite way to unwind after a busy day?
My favourite way to unwind after a busy day is taking my dog for a walk, reading whatever takes my fancy, or at the driving range working on my golf swing.
(Visited 21 times, 1 visits today)