Let us introduce you to Matheus Pontes. One of our recently appointed student board members.
At BOSEM, our editorial team consists of a unique and diverse group of growing and established academics and clinicians willing to bring new voices and vigour to the broad Sports & Exercise Medicine field. Yet, we felt incomplete without the voices and views of the next generation of leaders in our field. Hence, we expanded our editorial team with a dedicated student panel – a group of peers and colleagues currently at the undergraduate, BSc, MSc or PhD level and keen to learn more about academic publishing. 
---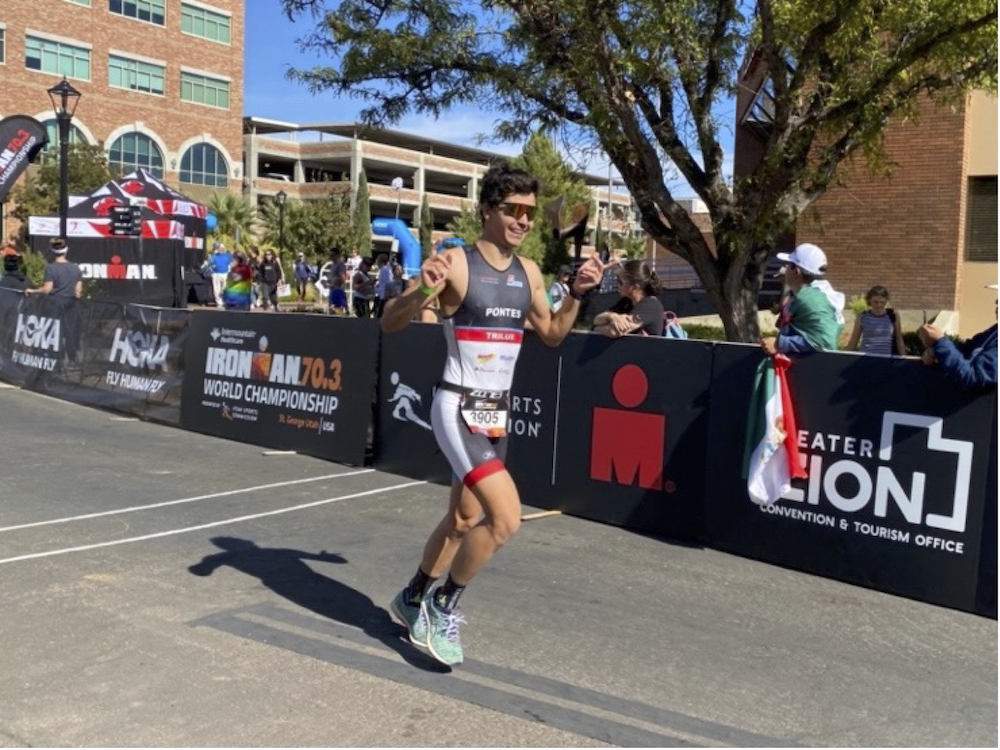 Tell us about yourself (where do you work, what is your background, something personal, etc.)?
I worked for two years as a qualified physiotherapist in a private practice in Luxembourg. I particularly treated athletes with musculoskeletal conditions and guided them to reach their highest goals. Currently, I am a master's student in physiotherapy at LUNEX International University of Health, Exercise & Sports where I work as a teaching assistant in the department of musculoskeletal physiotherapy. Besides that, I work as a physical preparator for a triathlon club in Luxembourg. I am also part of the committee as an athletic coordinator and a club representative at a national level. On top of on-field, I also provide premium online coaching services for triathletes worldwide.
Coming from a broad sports background including motocross, judo, basketball, and swimming, I have found myself in the world of triathlon since 2016. I am highly interested in the musculotendinous demands required from triathletes and long-distance runners, how they adapt to load, and the occurrence of injuries associated with maladaptation.
Something personal, I was born and raised in Brazil but belong to the world! I've lived in London, Paris, Versailles, Cape Town, and Wolfenbüttel. I love the change.
What is your main area of research / clinical expertise?
The complex transition from injury to return to performance is where my passion lies. Nevertheless, I am also interested in epidemiology and injury risk management. The area of research I identify the most with is the use of exercise as treatment of musculoskeletal conditions in the athletic population, predominately endurance athletes. Within this area, I have written two thesis projects (1) Effects of strength training on performance in ultra-distance running; (2) Running in triathlon: optimizing sprint and Olympic distance performance through strength training.
As far as clinical expertise, I specialized in treating lower limb musculoskeletal conditions in endurance athletes and preparing them to return to performing at their highest level. I also have a particular interest in the foot and ankle (pathological or not), human locomotion/ gait cycle, and its adaptations to minimalistic shoewear.
What is your motivation to be a member of the BOSEM team?
As a member of the team, I am eager to learn more about academic publishing and contribute to the success and impact of BOSEM. I intend to improve my critical thinking and peer-reviewing skills. I also aim to deepen my understanding of the processes of publishing in an academic journal as this would greatly help me to pursue my studies toward a doctorate degree in the near future.
What is a work-related accomplishment that you're really proud of?
I am proud of my positive impact on patients' lives and how satisfying my professional clinical experience was. I am also very grateful for the professional opportunities that sports and physiotherapy brought me.
Who has influenced you most when it comes to how you approach your work?
I had the opportunity to learn substantially from leading experts in the rehabilitation of professional sports, research, and teaching. Among them is the current sports scientist from Atletico de Madrid, Carlos del Barrio; one of the physiotherapists from Isokinetic London, Alessandro Compagnin; and the current head of the Musculoskeletal Physiotherapy Department at LUNEX University, Dr. Kim Buchholtz. These incredible and knowledgeable people have not only demonstrated a very consistent methodological way of working but an inspiring story of professional achievement.
These great minds represent the three main pillars of what makes me a sports clinician and where I see myself in the future. Both clinically and in research, they have shaped how I resonate, communicate, and interact with others. They have demonstrated to be passionate about what they do, and most importantly fearless of challenges in life. This hugely influenced me to maintain professionalism and discipline at work to reach goals as a team or individually.
What's your favourite way to unwind after a busy day?
As I interact constantly with people during my day, having a bit of 'me' time does help to unwind after a busy and productive day. I usually listen to some music or go for a short run on my vivos (Vivo Barefoot) in the woods to reconnect with myself and nature.
(Visited 14 times, 1 visits today)