In his quality of Assistant Clinical Professor of Sports Medicine at the University of California, we invited Dr. Kevin Mullins to present his perspective on SEM in his home country, the United States of America.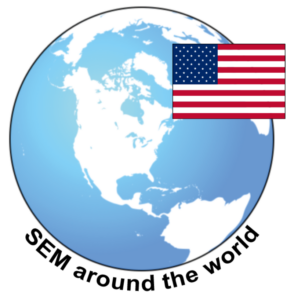 Tell us more about yourself
I am Kevin Mullins, an Assistant Clinical Professor in the United States, working at the University of California, Davis, School of Medicine in Sacramento, California. I obtained my Medical Degree (M.D.) and residency training certification in physical medicine & rehabilitation at the University of California, Davis (UC Davis). I then completed my primary care sports medicine fellowship training at Stanford University in Palo Alto, California. In my current appointment at UC Davis, I primarily care about sports medicine fellowship training and academic settings. Much of my time is spent in an outpatient interdisciplinary sports medicine clinic, where I treat acute and chronic musculoskeletal injuries for patients of all ages and activity levels. In addition, I provide comprehensive sideline medical coverage for a local university and professional athletic teams, teach longitudinal pre-clinical and clinic courses to medical students, and lead various volunteer events in local communities. As an Assistant Clinical Professor in academia, I am fortunate enough to remain active with traditional clinical research in sports medicine. I have also recently served as a session director for a national sports medicine conference meeting in the United States. When not at work, I enjoy playing basketball and volleyball and exploring California's great outdoors with friends and family.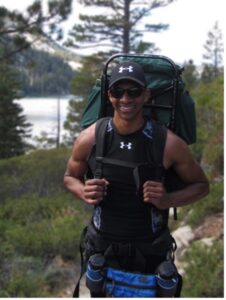 What is the path to becoming a sport and exercise physician in The United States of America, and what are the main hurdles on this path?
There are several paths to becoming a sports and exercise physician in the United States. First, we must note that there is a distinction between a surgical and non-surgical physician, with the former typically requiring completion of training in orthopaedic surgery. For this written column, we will be focusing on the non-operative pathways. A non-operative sports medicine physician in the United States is initially board certified in emergency medicine, family medicine, internal medicine, paediatrics, or physical medicine & rehabilitation. They must complete an additional one to two years of training in sports medicine through one of the accredited Fellowship (subspecialty) Programs in Sports Medicine. Upon completion and passing the national sports medicine certification examination, a physician is provided with their certificate of added qualification in sports medicine to begin work. In summary, the typical process, inclusive of medical school, takes approximately 8-10 years to complete.
How developed is collaborative work in SEM in The United States of America?
One of my favourite aspects of working in SEM within the United States is the large scope of collaborative multidisciplinary work. As noted above, I currently practice in a clinical setting that hosts sports medicine providers and physician extenders from various professional backgrounds. In addition to physician colleagues from physical medicine & rehabilitation, I also work alongside sports medicine physicians trained in internal medicine, family medicine, and orthopaedic surgery. Our clinic also employs physical therapists, occupational therapists, orthotists, sports medicine dietitians, nurse practitioners, and biomechanical engineers. In addition, our team regularly collaborates with certified athletic trainers, coaches, and other personnel.
Are exercise physiologists/scientists integrated into your healthcare system, and does health insurance cover their services?
American College of Sports Medicine (ACSM) Certified Exercise Physiologists are "professionals with an academic degree in exercise science, qualified to pursue a career in university, corporate, commercial, hospital and community settings" 1 In many U.S. healthcare settings, these individuals play an integral role in helping complete physical activity assessments and home exercise program development. As a college graduate of exercise biology, I owe a lot of thanks to wonderful instructors from exercise physiology, who helped teach me the essential foundations of sports medicine through classes like neurophysiology and human biomechanics. However, with this being said, in the clinical space here in the U.S., clinical exercise physiologists in sports medicine are typically unable to bill health insurance for their essential services. Recognizing the importance of their hard work, ACSM has created a task force to assess this concern and develop an avenue forward with the goals of ultimately enabling such clinical exercise physiologists and exercise physiologists the ability to continue their work and serve as the billing provider for the excellent care they deliver to patients.
What is done in The United States of America to promote SEM among students and young professionals regarding research and clinical opportunities?
In the U.S., there are many national initiatives aimed at promoting SEM among students and young professionals. ACSM and American Medical Society for Sports Medicine (AMSSM) are two organizations at the forefront, with more than 50,000 members combined. Each has discounted student membership options, encouraging trainees at every academic level to participate in the many educational events held nationwide every year. Within the hospital healthcare system, such as where I work at UC Davis, physician trainees are paired with faculty research mentors and provided protected time to develop innovative ideas into projects.
Finally, if you were Harry Potter, what would you change to SEM in The United States of America?
While I feel incredibly fortunate working alongside what I consider to be some of the best SEM physicians and physiotherapists in the world right here in the United States, the unfortunate reality is that there are excellent resources and treatment options that are simply inaccessible to many within our local communities. Of course, this issue is not just limited to SEM but has been a challenge across all of healthcare in the U.S. for many years. As such, if I were Harry Potter and had the power to magically change anything within my home country, I would focus on creating equitable access to all of the latest technological advancements and treatments that SEM offers.
Reference
Kraus, W. (2021, March 4). New ACSM Task Force Pursues Reimbursement for CEPs and EPs. American College of Sports Medicine. Retrieved November 26, 2022, from https://www.acsm.org/news-detail/2021/03/04
(Visited 19 times, 3 visits today)