We, a group of enthusiastic students, had a blast this summer as volunteers in a research team examining injury and illness during the Munich 2022 European Championships. What an opportunity for our future careers!
The European Championships took place in Munich from the 11th to 21st of August 2022, gathering 5,419 athletes from 55 European countries over nine sports: athletics, beach volleyball, canoe sprint, cycling (road, track and BMX), gymnastics, rowing, sport climbing, table tennis, and triathlon. Similar to other multisport events, such as the Olympic Games, these events are associated with injuries and illnesses. Since it is a new event (first edition in Glasgow/Berlin 2018), no information on the epidemiology of injuries and illness occurring during this particular championship is available. Therefore, the Technical University of Munich (TUM, Germany), the Medical School Hamburg (MSH, Germany) and the University Jean Monnet of Saint-Etienne (UJM, France) conducted an injury and illness surveillance study. In addition, information regarding athlete pre-participation health, injury prevention and prediction perception, hamstring injury prevention, and menstrual cycle impact on athlete sport participation were gathered through questionnaires.
In this injury and illness study, we, a team of volunteering students (medical and sports science students from the bachelor, master and PhD levels), were involved in helping in the data collection by:
informing the local organising committee and national medical teams, the athletes and coaches about the study,
by encouraging them to participate in the research and to fill in the questionnaires.
Overall, it was a fantastic opportunity for us to discover the world of research and elite sports.
With this BOSEM blog, we aim to share our experience with the sport and exercise medicine community to foster participation in similar studies in the future.
What did we like the most in participating in this study?
Being a study team member, participating in an international sports event, being close to the sports world (athletes, medical teams and all the other stakeholders), communicating, exchanging, seeing behind the scenes, and seeing competitions, we appreciated all these aspects. From an initial invitation to help in data collection, we finally had an opportunity to see, experience, and live many things from different domains, which we immensely enjoyed! We also appreciated the confidence on our shoulders; the supervisors gave us some autonomy for instance for the initiative on how encouraging people to participate in this study, which reinforced our motivation in the project and appurtenance in the team.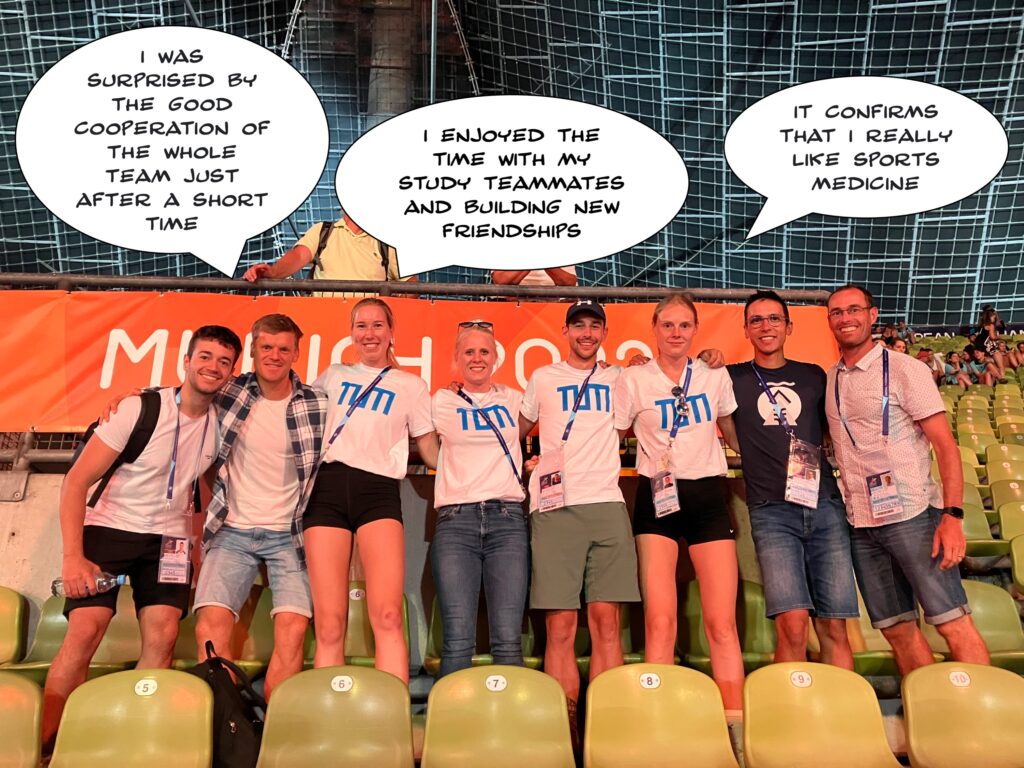 What did we learn? 
With this experience, we discovered many different practical and theoretical research aspects. In addition, we experienced interdisciplinary teamwork and discovered the discipline of sports medicine, especially in sports venues and emergency medicine, international sports event organisation, logistical processes during such an event and the public pressure that comes along with such an event. Moreover, we also discovered what we like and dislike about ourselves.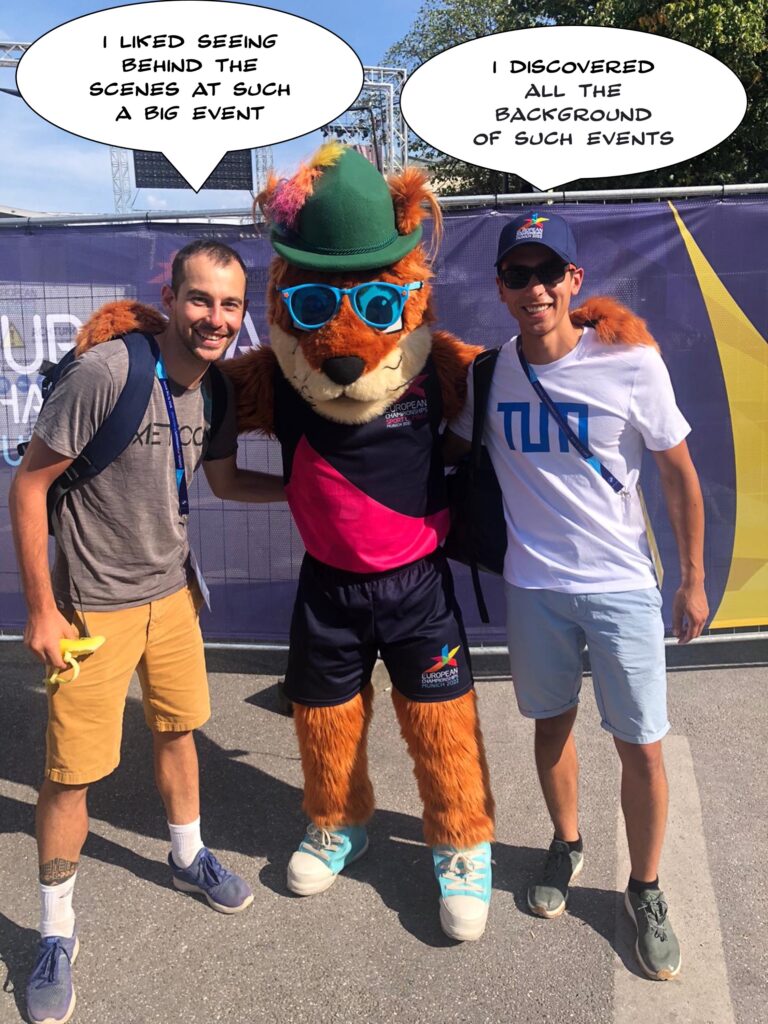 What is the impact of our participation/experience on our future work?
For most of us, this experience confirmed our ideas for future work. It reinforced our wishes that we would like to work in close relationships with sports, either as sports medicine physicians or as sports scientists working on injury prevention. This confirmed our will to pursue a career in sports medicine and deepened our appreciate for research. This experience allowed us to gain invaluable experience working with local organising committee and national medical teams; thus, we now have a better understanding of the activities and opportunities available at these levels.
Overall, the experience was fantastic and beyond what any of us expected! We encourage students to consider similar experiences should they present and prospective supervisors to consider how they can facilitate these opportunities. These opportunities can inspire future generations of sports and exercise medicine students and ultimately benefit the field!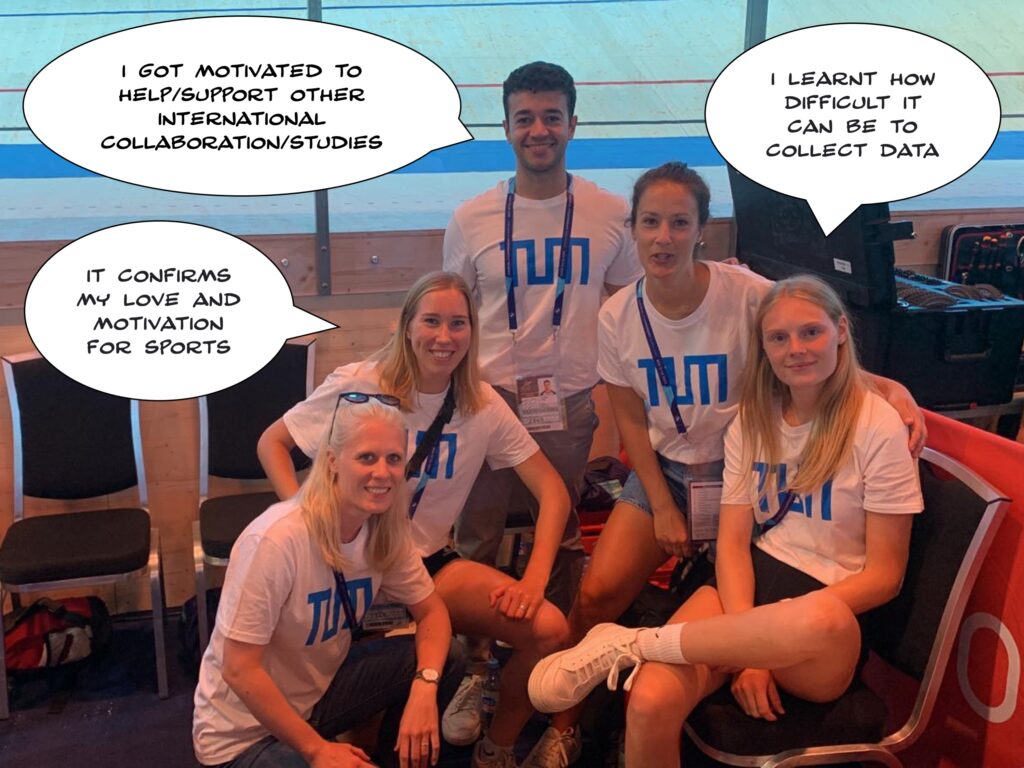 The II-Munich2022 Team:
Ewa Bokiniec, Jan Brauer, Daniel Engelhard, Dimitrij Grozdanov, Elisabeth Hofmann, Ronja Hütz, Gina-Maria Klaut, Lisa Koll, Isabella Kuhn, Giulia Martinolli, Maximilian Rösch, Dominik Roznowski, Jil Wagner, (TUM Technical University of Munich, Germany)
Tara Schlicht and Dominik Fohrmann (MSH Medical School Hamburg, Germany)
Joris Chapon, Séréna Charpy and Pierre-Eddy Dandrieux (University Jean Monnet of Saint-Etienne, France)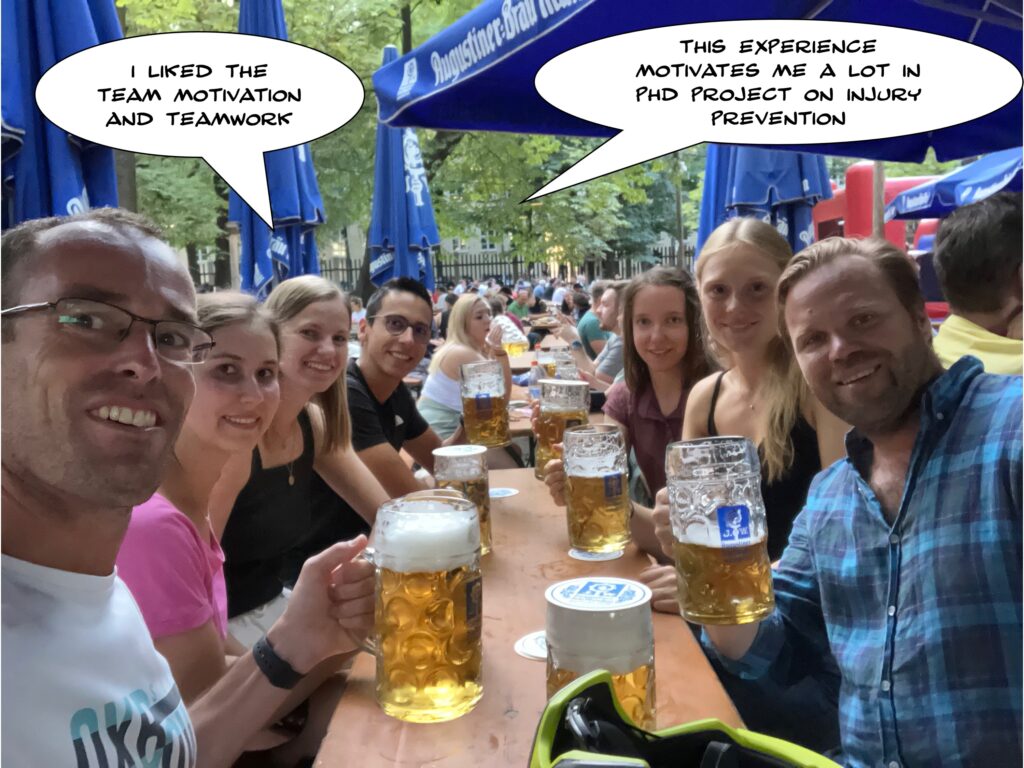 Supervisors:
– Dr Michael Zyskowski (Technical University of Munich, Germany)
– Pr Karsten Hollander (MSH Medical School Hamburg, Germany)
– Pr Pascal Edouard (University Jean Monnet of Saint-Etienne, France)
Collaborative institutions
Ecole de Mines de Saint-Etienne and University Hospital of Saint-Etienne
(Visited 258 times, 1 visits today)