We invited the sports physiotherapist Karen Kotila to share her perspective on Sport and Exercise Medicine (SEM) in her home country, Denmark.
Tell us more about yourself
My name is Karen Kotila. I am a specialist in sports physiotherapy. My focus is injury prevention, and I have the privilege of being around the same group of young adults for an entire school year. I work full-time at a boarding school where athletes with special interests and talent in soccer or basketball spend their 10th grade. I am also a board member of the Danish Society of Sports Physiotherapy (DSSF) and, among other tasks, participate in organising the Sportskongres.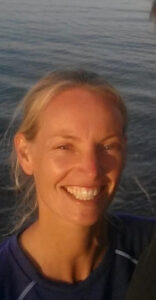 What is the path to becoming a sport and exercise physiotherapist in Denmark, and what are the main hurdles on this path?
The International Federation of Sports Physical Therapy (IFSPT) describes the competencies of a sports physiotherapist. DSSF offers a pathway partly in cooperation with Danish universities that is recognized internationally by IFSPT and nationally by the Association of Danish Physiotherapists. Nationally, one can specialise within 10 subgroups, of which sports physiotherapy is one of them. This pathway is a two-step path where you can choose to become a certified physiotherapist and educate yourself further to become a specialist in physiotherapy. The pathway consists of subgroup-relevant clinical courses, supervision, and university-level courses. To obtain the specialist title, one must have a master's degree.
In my opinion, the main hurdle to becoming a sports physiotherapist is the lack of recognition by the Ministry of Health in Denmark. This means no title protection as a specialist or certified physiotherapist in any of the ten specialisation subgroups. That means there is no increase in your paycheck or formal increase in the level of responsibility if you choose to further educate yourself. Fortunately, physiotherapists are eager to stay on top of their game and seek continuing education and specialisation as primary tools for developing and quality assurance of clinical practice! The backbone of the physiotherapy profession is its strong research activity and evidence base of clinical practice.
I am confident that the day will come when the physiotherapy subgroup specialisation is recognised by the Ministry of Health, like that of medical doctors' specialisation in Denmark. On that note, however, unlike the Association of Danish Physiotherapists, the Danish Medical Association has chosen not to have a speciality in SEM as a formal specialisation pathway. Our sister organisation, the Danish Association of Sports Medicine has their own extensive diploma program with a voluntary registration of continuing medical education.
How developed is collaborative work in SEM in Denmark?
The level of collaborative work in SEM varies, but the will to collaborate is definitely present among SEM professionals. In my experience, we have a high degree of collaboration in education and research. A clear obstacle to collaboration in organised sports is that most amateur clubs have little to no emphasis on integrating health services. Some semi-professional clubs have a health sector, most semi- professional clubs only have a sports physiotherapist or a sports scientist associated with the club. Ultimately, one health professional often covers the whole spectrum of an athlete's health, and it is up to the individual health professional to refer elsewhere to engage in a multidisciplinary approach.
Are exercise physiologists/scientists integrated into your healthcare system, and does health insurance cover their services?
Exercise physiologists/scientists predominantly work with education, research, counselling, and dissemination (source: Ministry of Research and Education and Aarhus University, 2020). When working in health and disease prevention, typical workplaces include municipalities, regions, and the National Board of Health. The national health insurance does not cover the service of exercise physiologists/ scientists in the private sector.
What is done in Denmark to promote SEM among students and young professionals regarding research and clinical opportunities? 
At the bachelor's level, very little, which amazes me! During bachelor's education, learning about specialisation and clinical opportunities as a sports physiotherapist is sporadic. In collaboration with other societies in physiotherapy, DSSF offers courses for students to make them aware of specialisation, but physiotherapy schools seldom support it. Alongside our sister organisation, the Danish Association of Sports Medicine, we actively promote SEM. We use social media, produce podcasts and articles for clinical practice, and offer placement opportunities for students to participate in the Sportskongres, which are all great assets for promoting SEM opportunities in Denmark.
Finally, if you were Harry Potter, what would you change to SEM in Denmark?
With a flick of my wand, I would give the sports physiotherapy title protection and provide recognition of the specialisation by the Danish Ministry of Health – it is long overdue!
Also, I would create an organised system where SEM students are linked up with sports clubs and supervised by specialised SEM professionals. We need to create a system that ensures the health of athletes of all ages and capabilities, which provides a safe working and learning environment for the bachelor student entering the great world of SEM.
(Visited 79 times, 1 visits today)