The full article can be found here
Tell us more about yourself and the author team
My name is Danielle Dolley, and I am a Biokineticist – a specialized discipline of exercise therapy restricted to South Africa. I am currently undertaking my PhD through Nelson Mandela University, investigating non-communicable disease risk factor responses to health interventions in low-income school settings.
The co-authors of this paper are spread between Nelson Mandela University (Prof (Cheryl Walter, Prof Rosa du Randt, Larissa Adams, Felicitas Nqweniso, and Madeleine Nienaber), the Department of Sport, Exercise, and Health from the University of Basel, Switzerland (Prof Uwe Puhse, Prof Markus Gerber, Patricia Arnaiz, Harald Seelig, Jan Degen, Stefanie Gall) and the Swiss Tropical and Public Health Institute (Prof Jürg Utzinger, Dr Peter Steinmann, and Nandi Joubert) in Basel, Switzerland.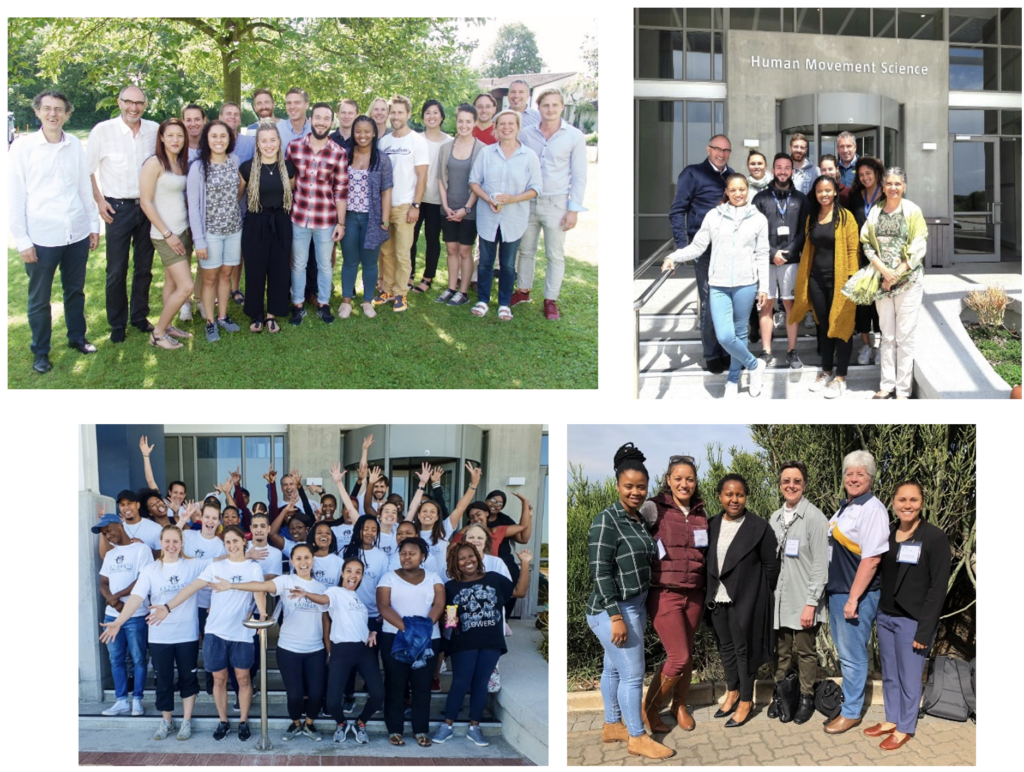 What is the story behind your study?
In 2014, the Nelson Mandela University, together with the Department of Sport, Exercise and Health from the University of Basel, Switzerland, and the Swiss Tropical and Public Health Institute, Basel, collaborated on the 'Disease, Activity and Schoolchildren's Health' (DASH) research project. Later these institutions expanded the DASH research project into the 'Healthy Schools for Healthy Communities' initiative 'KaziBantu'. The KaziBantu programme strives to promote healthy and active lifestyles among schoolchildren and teachers in under-resourced communities. With over a decade of collaboration, we have been privileged to work with an ever-growing team of researchers, students, volunteers, and partners worldwide.
In your own words, what did you find?
Metabolic syndrome (MetS ) has become evident among children. Still, there is no clear consensus on the cut-offs in the pediatric population because of the age-related developmental differences which impact the diagnostic criteria. An alternative to applying a MetS definition is calculating a clustered risk score (CRS) based on CVD risk factors. We used principal component analysis to determine the clustered risk score (CRS). A relatively high prevalence of elevated individual (43.3%) and clustered (17%) CVD risk was identified among primary schoolchildren from under-resourced peri-urban communities of Port Elizabeth, South Africa.
The study results confirm that increased physical activity and cardiorespiratory fitness can reduce the risk of clustered cardiovascular disease risk in children.
What was the main challenge you faced in your study?
High rates of absenteeism made the data collection a challenging process. Children would miss school for days at a time; sometimes, teachers would not know if the child would return to school. Frequent check-ins with school staff helped us to test as many children as possible.
If there is one take-home message from your study, what would that be?
The relatively high prevalence of clustered cardiovascular risk factors, evident among this cohort of 8 – 13-year-old children from an under-resourced peri-urban community in Gqeberha, South Africa, further stresses the importance of physical activity and physical fitness to aid in reducing such cardiovascular disease risk.
(Visited 80 times, 1 visits today)