I am a Physiotherapist specializing in sports medicine and physical activity, and I have a clinical background of working within sports medicine and physical activity. To support people at all levels and ages in sports is a passion for me. In 2019 I defended my PhD thesis "Sports-related injuries and illnesses in Paralympic athletes", in which I used both qualitatively and quantitatively methods to assess para athletes´ health.  At the moment I am working as a postdoctoral researcher within the project Safe and Healthy Parasport, which is a collaboration between Lund University, Sweden and The Swedish Paralympic Committee. I am also a manager of the physio team preparing for the Beijing Paralympic Games.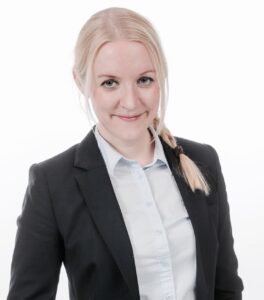 What is your main area of research / clinical expertise?
Athlete health, injury and illness surveillance and prevention of sports injuries and illnesses. I am also interested in the power of athletes´ stories as well as equity in SEM.
What is your motivation to be a member of the BOSEM team?
BOSEM has a great editorial team, and it is inspirational to work within this team. As an AE I am also motivated to support authors in improving their manuscripts in order to publish high-quality SEM research in BOSEM.
What is a work-related accomplishment that you're really proud of?
My PhD-thesis!
Who has influenced you most when it comes to how you approach your work?
I have been lucky to work with several senior international researchers in SEM who all have inspired me. Examples are Jan Lexell, Toomas Timpka, Cheri Blauwet, Evert Verhagen, Babette Pluim and Stephané Bermon
What's your favourite way to unwind after a busy day?
To go out running in nature, and to spend time with family and my gorgeous little toddler Nils!
(Visited 90 times, 1 visits today)