The full paper can be found here.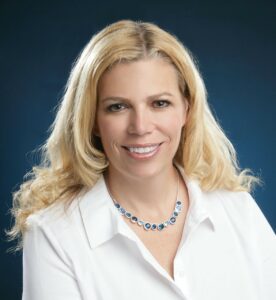 Tell us more about yourself and the author team.
The author team consists of the principal investigator at each of the institutions that participated, along with key infectious disease consultants that were part of the Pac-12 COVID-19 Advisory Committee and a biostatistician. The infectious disease consultants (Annabelle de St. Maurice, Sankar Swaminathan, Adam Brady and John Swartzberg (listed in acknowledgements) were critical in educating us on key infectious disease and public health concepts and really guided and moulded our conference COVID-19 policies. At the beginning of the pandemic, we met 2 – 3 times a week and at least once a week. They were very generous with their time and knowledge. The collaboration between physicians, athletic trainers, infectious disease specialists and public health specialists was essential.
What is the story behind your study?
When we were trying to figure out how to get athlete's on the field/court/pitch, it became apparent that any strategy would need to involve testing for asymptomatic infection in our athletes to prevent spread during sport and training. PCR testing with 24-hour turn-around was not available at most institutions at the beginning of the pandemic, and we wondered if more frequent antigen testing would be just as good or better. Initially, antigen tests were unavailable to us, but then we worked with the Quidel corporation to get antigen tests. As part of our commitment to Quidel, to the university presidents and the athletes, we set out to study the effectiveness of testing in different ways so that our results could be used in other settings like schools and workplaces.
In your own words, what did you find?
We knew that PCR testing was more sensitive for low viral loads than antigen testing before starting the study. We found out that PCR testing three times a week is roughly equivalent to daily antigen testing and that if you are PCR testing 4 times a week, there is little benefit to adding antigen testing. In addition, it appears that if PCR test turn-around time is longer than 24 hours, antigen testing may be superior.
What was the main challenge you faced in your study?
Getting all the results into a database was challenging, given the sheer number of tests and the different systems used at each institution. Initially, PCR results were entered manually, but we eventually figured out how to have this automated.
If there is one take-home message from your study, what would that be?
Testing (PCR or antigen) can identify infection earlier than not testing and prevent spread, but, at the end of the day, you can't test your way out of a pandemic!
(Visited 37 times, 1 visits today)