I am a Dean's Postdoctoral Research Fellow within the Spine Research Group and Institute for Physical Activity and Nutrition at Deakin University (Melbourne, Australia). I have a Bachelor of Exercise and Sports Science (Honours) and PhD in musculoskeletal physiology. My overarching career goal is to conduct research that leads to improving the lives of individuals who suffer from the musculoskeletal disease. I believe collaboration with researchers, clinicians and patients is key to achieving this goal. My biggest piece of advice to anyone in the field is to seek mentors (yes – multiple) and serve as a mentor yourself.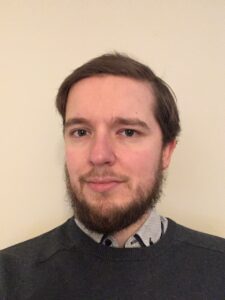 What is your main area of research / clinical expertise?
My research primarily focuses on musculoskeletal health, with particular interests in back pain and biostatistics. I also have a penchant for systematic review and meta-analysis research methods. Whilst I dislike calling myself an 'expert' on any specific topic, I often joke to colleagues that I am an expert in logistics (i.e. I like to think I can solve a range of complex problems using the skills I have developed to date).
What is your motivation to be a member of the BOSEM team?
I primarily wanted to understand the other side of academic publishing. Like many others, I have submitted articles, reviewed articles and received my fair share of article rejections (n=115 at the time of writing this – but who is counting?), yet the finer details of how a submission results in a decision letter were something that intrigued me. I felt that a better understanding of this would make me a better researcher, colleague and mentor. After a brief discussion with Editor-in-Chief Prof Evert Verhagen, I quickly realised that joining the BOSEM team would achieve this goal.
What is a work-related accomplishment that you're really proud of?
Attaining my current postdoctoral research fellowship is easily the most memorable work-related accomplishment to date. It was the first confirmation (of hopefully many to come?) that I might be on the right track regarding my choice to pursue a career in research.
Who has influenced you most when it comes to how you approach your work?
Without a doubt, my current mentor Prof Daniel Belavy has influenced my approach to work the most. Upon completing my PhD, I was disillusioned with academia and contemplated leaving the university setting. When we met, I had: five publications, no success with competitive funding and limited knowledge of how to best approach many aspects of research that were direly required. Now, less than three years later, I have 40 publications and have secured >A$500,000 in competitive research funding, including my current Fellowship. Like I mentioned earlier, having mentors is key.
What's your favourite way to unwind after a busy day?
In no particular order, after a busy day, I enjoy reviewing sports scores and highlights (mainly NBA), watching trashy reality TV shows (e.g. Married at First Sight or 90 Day Fiancé) and gin.
(Visited 140 times, 1 visits today)