To the considerable surprise of very few people, on Saturday 31 October, the UK's prime minister Boris Johnson announced a second national lockdown in England, to halt the increased spread of covid-19. This new lockdown is set to run for four weeks from Thursday 5 November, and although childcare, schools, and universities, as well as essential retail, will stay open this time, most of the country's businesses will be closed.
This is a complete about-turn on the PM's position just a few days before: that the tiered system of regional lockdowns were the right way to halt the increased spread.
What has driven this change of plan? And is there anything important in the way this U-turn was leaked to the media?
One of the undoubted drivers is that regional lockdowns have not been effective in stopping the spread of covid-19. Much of the North of England and parts of the Midlands have been in regional lockdowns for several months, yet the reproduction rate of the virus in those areas has not seen sustained reverses.
This has been exacerbated by the now-infamous failures of the £12 billion test and trace programme. It is true that English testing capacity has been increased: it is equally true that it is not all used. The turnaround time for returning test results has continued to deteriorate, as has the effectiveness of the contact tracing done by the outsourced national system, which needs to be over 80% to be effective (where local public health teams have taken over contact tracing, they have been able to trace 97% of contacts, as in Blackburn With Darwen).
It is scarcely "following the science," either. The Government's own Scientific Advisory Group on Emergencies had on 21 September called for a short "circuit breaker" lockdown of a few weeks to stop the increase in spread. Andrew Hayward, a member of SAGE, told the BBC4 Today programme on Monday that "we can't turn back the clock, but if we had chosen a 2-week circuit breaker at that time [mid-September], we would definitely have saved thousands of lives and we would clearly have inflicted substantially less damage on our economy than the proposed four-week lockdown will do … we've consistently underestimated covid and done too little too late to control the virus and protect both lives and livelihoods."
This powerful challenge rather undermines the PM's statement to the House of Commons on Monday that "when the data changes course, we must change course too". The data has changed only insofar as there is more of it on the infected. It is shocking that the PM has still not realised that in the absence of an effective test and trace programme to detect and find those infected, and then lead and support them to self-isolate, and to trace their contacts, exponential growth of a pandemic virus is still a scientific reality.
The PM also told the Commons in his statement that "Test and trace have … done a fantastic job of bringing the virus under control, or reducing the R … it's lower than it would have been without test and trace". This attempted use of the counter-factual shows how bare the government's cupboard is of ideas. The PM is effectively telling a nation about to lock down again for a month, "we've spent £12 billion on this TAT, and you know what? It could be worse." As reassurances go, this isn't one.
It remains essential that test and trace is rapidly remodelled into a programme which puts resources and power into local contact tracing. And it remains unclear whether the Government even realises this, let alone is ready to do another U-turn.
The late running of the televised press conference formally announcing the lockdown on Saturday felt like a metaphor for the Government's response to covid-19. The repeated delays to its start were apparently caused by the PM's efforts to win the support of his own backbench MPs for this U-turn. As a country, we were late to lockdown both on the first occasion, and even less understandably again now.
But there is something notable in the informal announcements leaked to the national media. In Cabinet, the anti-lockdown grouping is led by chancellor Rishi Sunak, and the pro-lockdown grouping has been led by health secretary Matt Hancock, joined latterly by Cabinet office minister Michael Gove. It is widely agreed among Whitehall-watchers that Gove leaked this news of the U-turn to bounce the PM into acting, and to strengthen his own hand in a future Conservative leadership contest, although Gove strongly denies this. The government announced a formal leak inquiry: do not expect it to report either loudly, or soon.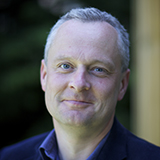 Andy Cowper is a freelance journalist and editor of Health Policy Insight.
Competing interests: None declared.