Medical students and residents will need ongoing support as India tackles covid-19, says Payel Biswas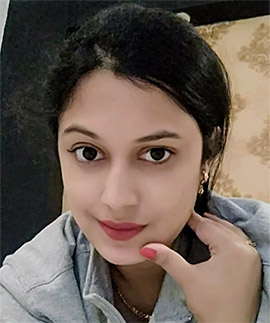 Across India, medical graduates and residents are facing confusion, uncertainty, and frustration about their training pathways in the wake of the covid-19 pandemic. As an MBBS graduate on the verge of joining postgraduate specialty training, I am one of those who has been left feeling like I'm in limbo. 
The covid-19 outbreak has been unfolding in India during a transitional phase of the medical curriculum. It's a time of year when third year residents gear up for their final assessments, and MBBS graduates who have passed the National Eligibility cum Entrance Test for Postgraduate (NEET-PG) courses begin to explore their residency choices. 
Medical graduates in India can pursue residency through either one of these two routes: either by choosing an MD/MS degree course overseen by the Medical Counseling Committee (MCC), or a Diplomate of National Board (DNB) governed by the National Board of Examinations (NBE). The MCC issued an urgent notification in the last week of March, just a couple of hours after the government announced India's first 21 day lockdown, ordering that all the stages of the NEET-PG counseling process be put on hold throughout the nation. Counseling allocates graduates to a college and training program so the MCC's abrupt postponement of this process left most of us NEET-PG qualified candidates speechless out of sheer uncertainty. NBE, on the other hand, remained silent for the whole of April until early May when they released the schedule of counseling for their DNB courses this year. Although these two bodies have now both resumed the counseling process with online alternatives, graduates are skeptical about how well this will work at later stages of the process.
Later rounds of the application system have always demanded the physical presence of candidates, and applicants have nervously speculated as to how these will go ahead. For example, a pivotal step for admission to postgraduate training in almost all states of India is "verification of candidature," which requires candidates to come to their allocated colleges in person. It seems to be a near impossible directive to be followed within the forthcoming weeks because of strict travel restrictions. Needless to say, candidates who are currently staying far away from their allocated college, including me, are likely to face greater difficulties owing to the sustained lockdown. 
It's also worth mentioning that many medical graduates in India will have planned to pursue postgraduate specialty training in the US. For them, America's new visa and immigration rules in light of covid-19 have left them confused as to how to progress their career and continue their training.
The circumstances are probably even more difficult for residents in their second or third year of postgraduate training. In spite of being in the early stages of their training and facing critical shortages of quality assured personal protective equipment (PPE), residents have been obliged to work relentlessly in fever clinics, isolation wards, and intensive care units caring for patients with covid-19. There have been reports of doctors who speak out about the quality and supply of PPE facing pushback from their hospitals; one doctor in Kolkata was even detained and questioned by the police for raising concerns. Furthermore, news of the suicide of a resident doctor, who had reportedly been working in a fever clinic in her last days, has left many residents contemplating the mental toll this is having on doctors in training.
Covid-19 has also led to the cancellation of elective surgeries and procedures in most of India's hospitals over the past two months. Postgraduate trainees who would usually from their second year onwards get certain hands-on experience of elective surgeries have consequently been missing out on these opportunities. If not addressed, this unavoidable breach in training will become a gap in residents' training and experience. 
To respond to the pandemic, India's medical examination bodies have extended the training schedule for most final year residents by weeks until fresh postgraduates start their first year of residency. Many state universities have been forced to halt their arrangements for the final assessments of third year residents until the situation is more under control. As a result, third year residents are experiencing acute confusion about their finals and have been prevented from making career plans as they would wish to.
In an effort to manage covid-19, MBBS graduates have been awarded early registration in the UK and the US, whereas Italy expedited final year students to graduation, scrapping their final exams. Unlike these countries, Indian medical undergraduates have been untapped as a source of assistance. Their lecture classes have largely been called off; laboratory teaching on paramedical subjects has had to be cancelled; and assessment can't be planned for an indefinite period. Regular online classes are neither easy for medical schools to arrange (not having the resources for these setups at such short notice), nor very accessible to each and every Indian medical student during this difficult time. Students are currently barred from entering clinical wards to help control the transmission of covid-19. All these changes have left many undergraduate medical students feeling dejected and helpless.
Universal support from academic faculties, higher authorities, and the general population are needed to alleviate the distress of medical students and residents during our ongoing struggles with covid-19. Medical students and NEET-PG qualified graduates who are away from patient care must be encouraged to use this time to pursue their own academic interests. The government and the media also have a pivotal part they must play in upholding the rights of junior doctors and strengthening support systems for them.
Payel Biswas is an MBBS graduate from the R G Kar Medical College of Kolkata, India. She is currently an aspiring candidate for postgraduate residency. Twitter @PB_IMagery
Competing interests: None declared.
Acknowledgement: I would like to express my special thanks of gratitude to Subhankar Chatterjee, a third year resident in the Department of Internal Medicine, Rajendra Institute of Medical Sciences, Ranchi, India for his continuous support and input while writing this article.