In 2007, Sir Nigel Crisp, then NHS chief executive, published a report concluding "arts and health are, and should be firmly recognised as being, integral to health, healthcare provision and healthcare environments." [1] Since, there has been increasing interest in the health benefits of the arts, including reports from Arts Councils, the Department of Health and an All Party Parliamentary Group. [2, 3] Today, the World Health Organisation has released the largest evidence report to date on the underlying evidence base. [4] Synthesising the findings from over 3,500 published studies, the report covers a spectrum from uncontrolled pilot studies to randomized controlled trials, from small-scale cross-sectional surveys to analyses of nationally-representative longitudinal cohort studies, and from individual case studies to community-wide ethnographies. 
Much of the research has focused on the role of the arts in supporting the management or treatment of illness. Studies of mental illness have shown improvements in symptoms of mild-moderate mental illness, with some also suggesting improvements in severe mental illness when used as an adjunct to other treatments. The arts have been found to reduce psychological and biological markers of stress and improve immune response, including in clinical settings such as prior to surgery and in neonatal intensive care. For people with neurodevelopmental and neurological disorders (including autistic spectrum disorders, cerebral palsy, stroke, degenerative neurological disorders and dementias) and non-communicable diseases (including cancer, respiratory disease and cardiovascular conditions) engaging with the arts has been found to improve mental health, resilience, social support, communication and physical function. The role of the arts in improving patient experience and providing emotional support in palliative and end-of-life care and bereavement is also well documented.
What has been discussed far less is how the arts also provide support in the prevention of illness and promotion of good health, but there is in fact a sizeable literature. Engagement with the arts can affect social determinants of health, improving social cohesion and reducing social inequalities and inequities. Arts engagement in childhood can support child development, enhancing mother-infant bonding, speech and language acquisition, and educational attainment. Engagement with the arts can also encourage health-promoting behaviours, including providing a culturally-resonant medium for health communication, reducing health-related stigma, breaking down barriers to reaching marginalized groups, and facilitating engagement with healthcare services. Further, engagement with the arts can have preventative benefits, including enhancing wellbeing and mental health, reducing the impact of trauma, and reducing the risk of cognitive decline and frailty in older age. The arts also support caregiving, with artworks and literature enhancing our understanding of health and patient experience, and participating in the arts improving clinical skills and supporting the well-being of formal and informal carers. 
Certainly, there is variation in the quality of this evidence, as in any area of research. But there are a growing number of high quality randomised trials comparing the arts not just with control conditions, but also with comparison medical and non-medical interventions, and triangulation of the findings across studies and methodological approaches is providing consensus on the benefits for a wide range of outcomes.  Further, in line with the current focus on complex health interventions, the arts can be conceptualised as multi-modal health activities that provide a vehicle for individuals to engage in multiple different health-promoting activities (such as physical activity, social interaction and cognitive stimulation) for which there is already a strong evidence base. What additionally contributes to their salutogenic effects is that the arts involve imagination, aesthetics and meaning, providing an inherent motivation for people to engage. 
In light of these findings, the WHO report makes a number of policy recommendations. Some are already being enacted in the UK: the roll-out of social prescribing shows a concerted effort to strengthen lines of referral between the health and arts sectors. But other recommendations should be carefully considered. Can we develop health promotion programmes co-financed by budgets from the health sector and arts sector? Can we make the arts a formal part of the training of health-care professionals? Where we have promising local arts interventions, can we devote more time and resources to scaling these projects to reach more patients?
The report confirms that there is a substantial and ever-growing body of evidence on the health benefits of the arts. Efficacy across many health conditions and in relation to many health outcomes has been established. For future research, there some areas where efficacy remains to be explored or confirmed (for example severe mental illness, degenerative neurological conditions and tertiary prevention), as well as major gaps remain around effectiveness and implementation research. Certainly the arts are not a panacea—the report highlights a number of null and even harmful findings too—and we still have a long way to go to realise the potential benefits of the arts for supporting individual health and the work of our national health service. But given both the growing evidence base, and the recognised need to embrace new approaches within healthcare, it feels timely to be exploring ways to embed the arts more firmly within public health prevention schemes and within clinical care.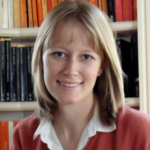 Daisy Fancourt is associate professor of Psychobiology & Epidemiology at University College London and co-author of the WHO HEN report referenced in this piece. Twitter @daisy_fancourt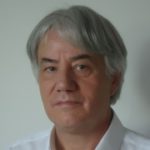 Andrew Steptoe is professor of Psychology & Epidemiology at University College London. Twitter @andrewp_steptoe
Competing interests: The author has no competing interests to declare.
References:
Department of Health. Report of the Review of the Arts and Health Working Group. London: DoH; 2007.

Cayton H, Hewitt P. A prospectus for arts and health. London: Arts Council England; 2007. http://www.artsandhealth.ie/wp-content/uploads/2011/09/Report-of-the-review-on-the-arts-and-health-working-group-DeptofHealth.pdf. Accessed 4 Nov 2016.

APPG. Creative Health: The Arts for Health and Wellbeing. London: All-Party Parliamentary Group on Arts, Health and Wellbeing; 2017. http://www.artshealthandwellbeing.org.uk/appg-inquiry/. Accessed 1 Nov 2017.

Fancourt D, Finn S. What is the evidence on the role of the arts in improving health and well-being? A scoping review. Health Evidence Network (HEN) synthesis report. Copenhagen: WHO Regional Office for Europe; 2019.