Peter Grabitz, Merlin Bittlinger, Ben Goldacre, Nicholas J. DeVito
Background
The US Food and Drug Administration (FDA) Amendments Act (FDAAA 2007) requires certain clinical trials to report their results onto ClinicalTrials.gov within one year of completion. European Union (EU) guidelines are broader: they require all trials of medicinal products registered on their EU Clinical Trials Registry (EUCTR) since 2004 to report results within one year of completion. Our FDAAA TrialsTracker and EU TrialsTracker show all individual trials that breach these legal requirements. You can read more background here, and past entries are here.
Trial NCT02273739
This week's unreported trial is titled "Orally Administered AG-221 in Subjects With Advanced Solid Tumours, Including Glioma, and With Angioimmunoblastic T-cell Lymphoma, With an IDH2 Mutation" (NCT02273739). This phase 1/2 trial had an enrollment of 21 adult participants with different solid cancers containing a mutation of the IDH2 gene. Participants were treated with AG-221 (Enasidenib), a treatment targeted specifically to this type of mutation. Primary endpoints were the safety and maximum tolerated doses in patients. Secondary outcomes included endpoints related to toxicity, pharmacodynamics, pharmacokinetics and clinical activity. The trial started in October 2014 and was completed in June 2016.
Enasidenib was approved by the FDA in August 2017 for relapsed or refractory acute myeloid leukemia (AML), a blood cancer, in people with specific mutations of the IDH2 gene. NCT02273739 is the only trial we could locate via searches on Pubmed and ClinicalTrials.gov or PubMed (along with a registered expanded access program) that examined the clinical activity of Enasidenib in solid tumours.
Clinical discussion
While treatments in the mIDH class have been studied in blood cancers and in advanced solid cancers like glioma, cholangiocarcinoma, and chondrosarcoma, specific targeting of the IDH-2 mutation in solid tumours has not been broadly investigated to our knowledge. Many common chemotherapies indiscriminately attack all rapidly growing cells but drugs like Enasidenib target specific mutations. So called "precision cancer medicine" uses target sequences identified through gene panel tests. These gene panel tests are becoming both more affordable and widespread. In 2018, the FDA approved the first drug targeted to genetic mutation rather than cancer type. While Enasidenib is currently only approved in a specific form of leukemia, the IDH-2 mutation it targets also occurs in a variety of solid tumours like Cholangiocarcinoma, and diffuse Glioma and Sarcoma (see data below retrieved from the cBioPortal of cancer genomics).
As more patients are screened with genetic tumour panels some believe targeted cancer therapies approved for blood cancers, like Enasidenib, could potentially aid in the treatment of solid tumours and off-label usage will rise. The trial under consideration today is the only one conducted, to our knowledge, that might have resolved these issues.
Sadly this trial remains unreported both on ClinicalTrials.gov, and in the literature (Google Scholar & PubMed), more than three years after completion. This creates an avoidable knowledge gap for clinicians and patients regarding the benefits and hazards of the treatment. We offer two brief windows into the conflicting information that consequently confronts a patient or clinician seeking information on treatment. Firstly, When searching the internet for "Enasidenib celgene access", it is easy to find support from a specialist in one's geographic area that provides information about insurance coverage and financial assistance for treatment. Secondly, the eligibility criteria to qualify for the Celgene patient support® do not specify that patients with non-approved IDH-2-related cancer indications are ineligible (neither do the terms and conditions).
When previously contacted about the outcomes of this study in December 2018 by one of the authors (PG), the sponsor declared in personal email correspondence, that there were no published results available.
Legislative discussion
At first our "unreported trials" series covered only trials that breached the FDAAA 2007 under the new Final Rule. Because this trial completed prior to January 2017, it is not covered under the new reporting requirements outlined in the FDAAA 2007 Final Rule. Specifically, as this trial was conducted on an unapproved therapy (at the time), and on an indication that was never approved, it remains uncovered by any legal mandate to report (see page 65120, column 3 of the Final Rule for the relevant interpretation). In the absence of a clear legal requirement, there are numerous ethical and practical reasons why the results of all trials should be shared whether or not they are covered by legal requirements. This trial should be reported to honour the participation of cancer patients in this research and contribute to the broader understanding of this new treatment area. It is possible that this study was not reported for reasons of commercial confidentiality: this may be acceptable, and the law recognises this as a reasonable basis to withhold results, but only temporarily, and not indefinitely. Had this trial been covered by the Final Rule and taken advantage of allowable delays for commercial confidentiality it would have been required to report within 3 years of completion (and therefore, in the case of this trial, by June 2019 the latest).
This trial was submitted during the US approval of Enasidenib for AML. NDA application 209606 was submitted as part of the Drug Approval Package in December 2016, after this trial completed. Table 7.1.1 lists this trial (AG221-C-003, matching the "Other Study ID Numbers" field in the ClinicalTrials.gov entry) in support of the drug's safety. To our knowledge, the data submitted to FDA on this trial was never made accessible to the public.
Conclusion
This unreported trial was sponsored by Celgene. If held to the reporting standards of the FDAAA 2007 (results due one year after primary completion) this trial would be 843 days overdue to report as of 21 October 2019. We hope the sponsor will choose to fully report the results of this trial.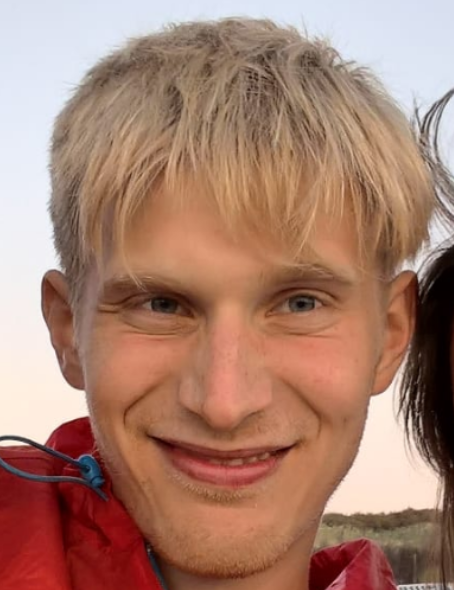 Peter Grabitz is a junior doctor and research fellow at the BIH QUEST Center in Berlin.
Competing Interests: PG is employed by the BIH QUEST Center.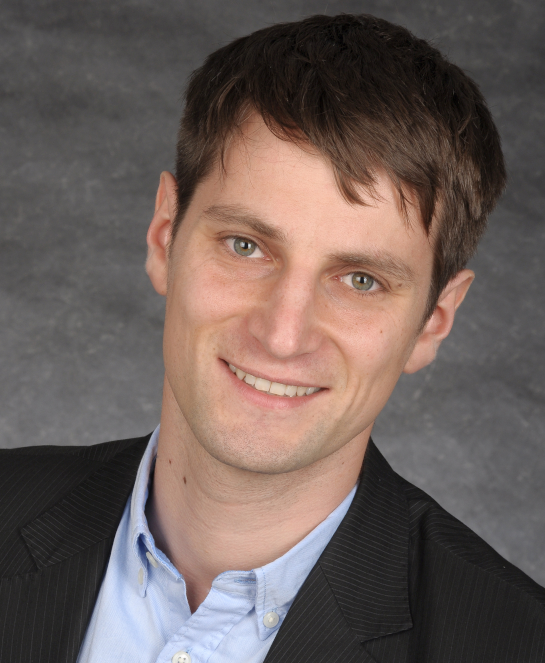 Merlin Bittlinger is a research fellow at the BIH QUEST Center in Berlin. His work in research ethics is focused on empirical and normative questions about of how to improve translational research.
Competing interests: MB works as a full-time research fellow at the BIH QUEST Center in Berlin and receives no other payments.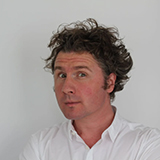 Ben Goldacre is a doctor, author, and director of the EBM DataLab at the University of Oxford. He co-founded the AllTrials campaign for trials transparency.
Competing interests: BG has received research funding from the Laura and John Arnold Foundation, the Wellcome Trust, the Oxford Biomedical Research Centre, the NHS National Institute for Health Research School of Primary Care Research, the Health Foundation, and the World Health Organization; he also receives personal income from speaking and writing for lay audiences on the misuse of science.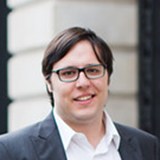 Nicholas J DeVito is a researcher at the EBM Datalab at the University of Oxford.
Competing interests: ND is employed on BG's LJAF grant and is a Naji Foundation scholar at the University of Oxford.