We must value the beneficial effects of continuity alongside the public demand for access to GP services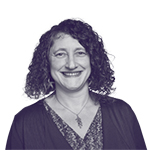 Within days of becoming prime minister, Boris Johnson signalled his intention to tackle the enduring problem of access to GP appointments, possibly in response to research showing that long waits to see a GP underlie public dissatisfaction with the NHS.  
Improving access by shortening waiting times may seem a must-do for general practice, but equally important is providing access to the right person. Continuity of care through an ongoing therapeutic relationship between a patient and a clinician has a wide range of positive effects. They include lower mortality rates for some conditions, reduced hospitalisation and A&E attendance, reduced system costs (from prescriptions and tests), higher patient and clinician satisfaction, and improved clinical measures for some conditions. 
With a national review of access to general practice services in progress and due to report in the autumn, what is the best way to ensure continuity and access are given equal weight?  
A study of options for promoting continuity in the context of a national drive to improve access suggested that it is possible, though difficult, to achieve both. The key to success lies in designing services with a relentless focus on both access and continuity.
Combining the two is tricky for several reasons. Evidence shows that providing easier and more convenient access to GP appointments can create additional demand. For example, a study of patients attending GP walk-in clinics reported that 15% would have managed themselves if the service wasn't there—suggesting their problem was not particularly serious.  
With shortages of GPs and practice nurses, allocating staff to provide rapid access may divert scarce resources towards more minor illnesses—reducing the capacity for continuity for patients who could benefit and who wouldn't mind waiting.   
There is also evidence that people make trade-offs between access and continuity based on the perceived severity of their symptoms. Older patients are likely to wait longer for continuity, while parents tend to want rapid access for children. 
With all these complexities, balancing access and continuity needs excellent triage. Triage systems must be able to distinguish between, and prioritise, acute clinical problems (needed access), desire for a convenient appointment (wanted access), and conditions where continuity with a known clinician may confer benefits (deferred access).
There are no hard and fast rules about how to combine access and continuity, but a cluster of case studies and reports of practices that have sought to combine both do provide practical insights.   
First, patients (and carers) need support to understand the potential benefits of continuity, and why a fast appointment with a stranger may not be better than waiting longer to see somebody you know. They also need to know about how to achieve continuity when it is desired. 
Second is the need for triage to assess patients and steer them to any member of a multi-professional GP team who can meet their needs. 
Hundreds of practices now use telephones or electronic questionnaires for an initial assessment. Questions remain about who should do the assessment (clinician or non-clinician?), how to provide continuity when needed, whether digital triage generates inequalities, acceptability to patients and impact on overall workload—which may increase.    
Policy-makers must work out how to manage these issues in ways that are fair and acceptable to patients and staff.  
Third, booking systems can be designed to combine rapid access and continuity (although this requires enough clinical staff to cover both functions), particularly in winter when need for rapid access can divert clinicians away from providing continuity. Some practices that have introduced total telephone triage have built in systems to see your usual doctor if you need a face-to-face encounter, although that is not yet universal.  
Finally, scale is important when trying to balance access and continuity. One of the case studies conducted by the Nuffield Trust described the pivotal role of receptionists (who use their knowledge of complex patients and the interests of different clinicians) and their collegial relationships with clinicians to nuance appointment booking and promote continuity for selected patients.  
These inter-professional relationships and knowledge of specific patients were argued to be achievable at the scale of most primary care networks, but may be harder to sustain when providing extended access for 100,000 patients or more. Better evidence is needed on this, but policy-makers should keep it in mind as they consider the access-continuity conundrum.
As the access review group prepares its recommendations, it is essential that the ability to consult with a clinician who knows you remains part of the offer. The chances of this will be improved if the prime minister and his advisors can be persuaded to value the beneficial effects of continuity alongside the public demand for access—and for both to be hard-wired into future GP services. 
Rebecca Rosen, Senior Fellow in Health Policy, Nuffield Trust.
Competing interests: Rebecca is a member of the advisory group of the National Review of Access to General Practice Services.