The move to integrate palliative care into humanitarian crisis relief should encompass all that the specialty has to offer, say Elisha Waldman and Marcia Glass
Humanitarian crises remain a major challenge for the global community. It's encouraging to observe how international aid responses continue to improve with time and experience. However, the challenges to improving services are many, not least of which is the great variety in what may be termed a humanitarian crisis—events ranging from natural disasters, like earthquakes, to outbreaks of communicable diseases, like Ebola, to ethnic violence and refugee crises.
Recently there has been renewed interest in how to best integrate palliative care into aid efforts during humanitarian crises. The range of people who would stand to benefit from this is broad. It includes people with life limiting and complex chronic conditions who may have benefitted from palliative care even before a disaster. Then there are those with potentially life limiting conditions that are a result of the crisis. This may include people with chronic illness who have lost access to life saving medical care (for example, dialysis or cancer chemotherapy). It also applies to people with serious injuries who are unable to reach life saving care or whose injuries may be beyond the abilities of any healthcare intervention to save. Likewise, there are those who, in the midst of communicable disease outbreaks with high mortality, like Ebola, face a high likelihood of serious symptom burden and death. Finally, palliative care may include support for family members and for medical providers who are struggling with the burden of care and loss. 
The recognition that palliative care may have an important role in relief efforts is long overdue, but is gradually starting to gain traction. A number of organisations around the globe are beginning to explore opportunities and strategies to do this work. Groups like PALCHASE (Palliative Care in Humanitarian Aid Situations and Emergencies) and the Humanitarian Health Ethics research group in Canada both serve as important hubs of related activities, including clarifying ethical issues around humanitarian healthcare and supporting relevant clinical projects in areas of crisis. Aid organisations, such as Doctors Without Borders (MSF), have begun to integrate palliative care services into their aid efforts and are testing creative solutions such as telemedicine consultation from the field. At academic meetings it is increasingly common to find sessions dedicated to the intersection of global health and palliative care. 
Importantly, in October 2018 the WHO published a policy paper, Integrating palliative care and symptom relief into responses to humanitarian emergencies and crises, which aims to start establishing standards in how responders approach this. Finally, a number of organisations have begun exploring how to best educate responders as well as local providers in the principles and implementation of palliative care. As part of this effort, we worked with a group of clinicians from around the world, creating what we think will be the first ever field manual for palliative care in humanitarian crises. 
These are all welcome developments. Yet as palliative care becomes more widely integrated into responses to humanitarian crises, we must guard against a serious potential pitfall. For many years palliative care was misconstrued, often dismissively, as just end of life care; in many places this misconception lingers on.
Palliative care clinicians have worked for years to educate the medical community and the general public about the wider applications of palliative care, including psychosocial support, facilitation of communication, complex symptom management, and clarification of goals of care. Now we're finally seeing that this message is getting out. Palliative care is experiencing enormous growth as a specialty, and access to services is increasingly considered standard of care. 
It is important, therefore, that as we think about the role of palliative care in the context of humanitarian crises, we don't reverse course and allow palliative care to again be narrowly defined as the care of those who are dying. To do so would be to undercut ourselves and to severely limit the potential benefits of including palliative care in relief efforts.
The emerging movement to integrate palliative care needs to include all that this specialty encompasses—from symptom control through to managing complex team dynamics to offering psychosocial support—and should be applied to humanitarian crises of all sorts. The integration of palliative care into humanitarian crisis relief is an idea that's time has come. Let's join together in making sure that it is done thoughtfully and expertly, tapping in to all that palliative care has to offer so that we can elevate humanitarian aid services to the most robust level possible.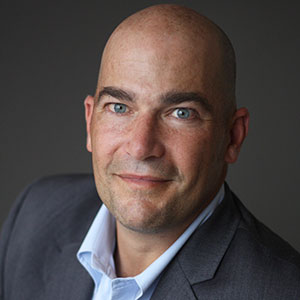 Elisha Waldman is an associate professor of paediatrics at the Northwestern Feinberg School of Medicine and the chief of the Division of Palliative Care at Lurie Children's Hospital of Chicago. His writing has appeared in the Hill, the New York Times, the Washington Post, Time, and elsewhere.
Elisha Waldman and Marcia Glass will receive modest royalties for the forthcoming Oxford University Press publication of A Field Manual for Palliative Care in Humanitarian Crises, which is referred to in this article, but have no other financial stake in it.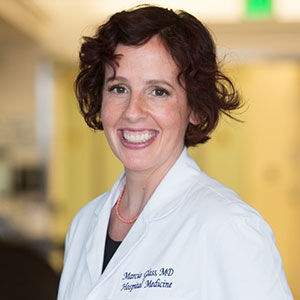 Marcia Glass is an associate professor of internal medicine at Tulane University. Dr Glass provides inpatient palliative consultations at the New Orleans VA and works as a hospitalist at University Medical Center. She has worked internationally with Doctors without Borders, the Yale/Stanford Johnson and Johnson Global Health Program, Columbia University, UCSF, and Partners in Health. Most recently, she worked at Pallium India on a Fulbright Grant. 
Competing interests: Nothing further to declare.