Students across the globe have gone on strike to raise awareness of the climate emergency. We, healthcare professionals, need to add our voices to theirs

Friday 20th September is Global Climate Strike. Students across the globe will go on strike to raise awareness of the climate emergency. We, healthcare professionals, need to add our voices to theirs, in order to highlight the absolute urgency of rapid government action.
Since the last global school strike in May, the situation has worsened. Climate breakdown is accelerating faster than scientists had previously anticipated, with devastating effects on health. The summer of 2019 saw record temperatures across the globe. These heatwaves kill, particularly affecting the elderly, those with chronic illnesses and the vulnerable. The Amazon and forests in Bolivia have been burning at astonishing rates as a result of wildfires and human activity in an attempt to clear land for cattle ranching and agriculture. Wildfires are just one way in which climate change affects human health. They are composed of numerous harmful chemicals, people fighting fires are exposed to heat related injuries and populations living in or near areas of wildfire have poorer mental health and a sense of isolation. These are symptoms that the planet is critically ill and requires urgent attention.
Governments need to listen. Thus far they have neglected their responsibilities with depressingly inadequate policies. School children are going on strike to make themselves heard. And we, healthcare professionals, need to do all we can to support them. Our voices can amplify theirs; advocacy on behalf of our patients is a critical part of the service we provide to society. After all, doctors and nurses are consistently some of the professions most trusted by the public. No one else knows so well the financial and emotional costs of dealing with the health consequences of preventable tragedies. 
In the UK, the healthcare community are slowly mobilising into action. In June, the Royal College of Emergency Medicine divested from fossil fuels. There have been numerous BMJ opinion pieces and editorials highlighting all aspects of climate breakdown and environmental sustainability. And over 1000 doctors wrote to The Guardian calling on politicians and the media to take action against the unfolding ecological crisis.
Now is the time to speed up this mobilisation. In the next few weeks, the UN 2019 Climate Summit will take place, UK political party conferences will happen, and the EU will meet to discuss their new strategic agenda. These are crucial moments in the fight to prevent the worst impacts of climate breakdown and our leaders need to know that their populations are calling for action. Start this Friday by joining your local climate strike or supporting #fridaysforfuture on social media. Then educate yourself on climate breakdown, and begin having the difficult conversations with those around you. And lastly, for now, push for a government which prioritises action on the climate emergency.
We may have eleven years to act if we're lucky, but it may be as little as five. This means that every day, week, and month count. Don't leave it one moment longer to speak up.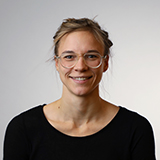 Anya Göpfert (@AnyaGopfert), is a public health registrar, previous National Medical Director's Clinical Fellow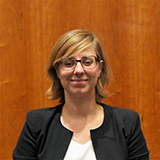 Maria Van Hove (@mc_vanhove), is a junior doctor, previous National Medical Director's Clinical Fellow