Working flexibly with patients and the public is key to changing clinical practice and patient knowledge to reduce overuse, say Anna Kurdina, Karen Born, Amy Ma

Choosing Wisely is an international movement, present in more than 20 countries worldwide, to raise awareness about the harms of overuse. The campaign began in 2012 in the United States with a simple formula⁠⁠—engage clinicians through national medical associations and specialty societies to develop lists of recommendations of unnecessary tests, treatments, and procedures. At the core of the campaign's ethos is the commitment to engage clinicians and patients in conversations about overuse. Yet, the formula to engage patients is more difficult than the physician side of campaigns. 
This is because engagement of patients and the public in the campaign is not just about list development. It spans from the micro clinical environment with a focus on establishing trust in the patient-clinician relationship, to national-level efforts focused on awareness building and education. 
There is a growing body of evidence demonstrating the impact of shared decision-making and patient-centred care on reducing overuse. But, less is known about how patient and public engagement impacts national Choosing Wisely campaigns.  
Efforts are underway in multiple countries to do this work, much of which is not under the guise of formal research or evaluation. In order to capture lessons learnt, an international working group of representatives from eight countries along with two members of the public developed a toolkit with 28 cases from 12 countries.
Using an evidence based framework, the toolkit provides a diverse set of ways in which patients and the public can be engaged in Choosing Wisely campaigns. The toolkit highlights a range of efforts from national public education to tools that foster improved shared decision-making. The 28 cases can offer more general insights into opportunities and challenges for patient and public engagement in healthcare. 
Here are some of the lessons that we learnt:
1) Partnership with patient organizations can take on various forms and structures, depending on national context. 
For example, Choosing Wisely in the USA partnered with Consumer Reports, a national consumer organisation, to recruit over 70 additional consumer and disease-specific organisations as partners. By contrast, Canada, lacking a national consumer organisation, recruited two patients to join the small team of campaign leaders to directly offer input into operations and strategy. 
2) Understanding patients' lived experiences and concerns fosters recommendations which are practical and clinically relevant. 
Lists of recommendations developed by national clinician societies are at the centre of Choosing Wisely campaigns. Increasingly, societies are including patients with relevant lived experience of diseases and syndromes in list development working groups and processes. This has been documented for lists in psychiatry and rheumatology in Canada, and neonatology in the USA. Notably, the Academy of Medical Royal Colleges, the coordinating body for the United Kingdom's medical royal colleges, require societies to involve patients or members of the public in the development of each list. Indeed, children and their caregivers took part in creating the list from the Royal College of Paediatrics and Child Health. 
3) Patient input and co-design can inform public education strategies to simply convey the complex message that overuse can cause harm. Co-designing and testing content with patient and public representatives can shape campaign messaging to be meaningful to a broad public audience and addresses varying levels of health literacy. 
Choosing Wisely campaigns in Canada and New Zealand have used images that are relatable and drawn from daily life, such as a hot dog slathered in mustard and an overstuffed suitcase to convey the message that "more is not always better" in healthcare. 
4) Some campaigns are going beyond tool development and advancing training for both clinicians and the public.
There are growing libraries of tools to support shared decision-making in practice for specific screening, testing or treatment decisions. Yet, it is challenging during the quick clinical encounter to recall or use such tools. Choosing Wisely Wales has taken a comprehensive approach in the creation of a "Patient Leaders Training" programme and a "train-the-trainer" programme for healthcare professionals. Members of the public who participate are subsequently equipped with skills to participate in health care design, planning and governance, while clinicians practice their skills in risk communication and shared decision-making. 
While there is more research and rigorous evidence needed to evaluate, test and measure these patient and public engagement efforts, it is instructive to learn about the diversity of approaches present and to consider shared lessons learned. Choosing Wisely campaigns are ambitious in their aim to change both physician and patient culture away from the "more is always better" mentality.
Anna Kurdina is a third-year medical student at the University of Toronto. She is also a Master's student in system leadership and innovation at the Institute of Health Policy, Management and Evaluation, University of Toronto. She completed a summer student practicum at Choosing Wisely Canada in 2018.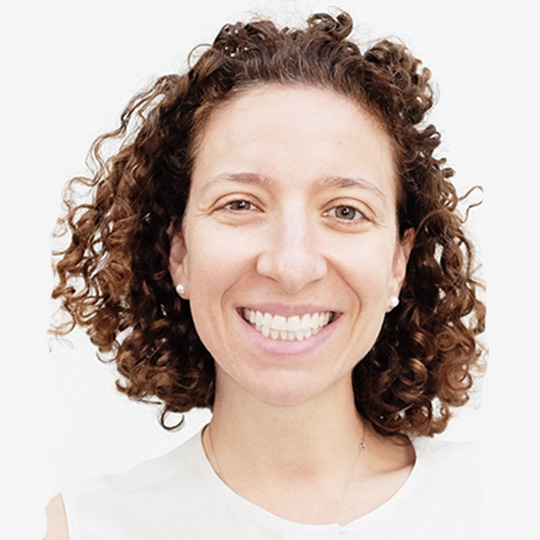 Karen B Born, PhD is Knowledge Translation Lead, Choosing Wisely Canada and an assistant professor, Institute of Health Policy, Management and Evaluation, University of Toronto. 
Amy Ma is a patient and public advisor for Choosing Wisely Canada. She has been a member of the Montreal Children's Hospital's Family Advisory Forum since 2012, and has served as the co-chair of the McGill University Health Centre's (MUHC) Central Patients' Committee since 2014.