Amina Ahmed and Carron Layfield discuss how they set up a collaborative initiative at the Centre of Evidence Based Dermatology in Nottingham and what it's achieved
Amina Ahmed: The patient panel members perspective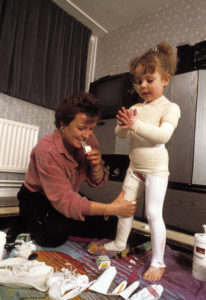 I'm a full-time working mother of three children between the ages of 7 and 16 years old, two of whom have had severe eczema since the age of 3 months. This has presented us with difficult life and career choices and we have struggled to cope with the condition at times. When we realised there was no miracle cure it was heart-breaking, but the biggest frustration was dealing with health professionals who held very different views on best management.
I joined the Centre of Evidence Based Dermatology's (CEBD) patient panel ten years ago and it opened my eyes to how disjointed research is and the patchy nature of clinical evidence in dermatology. My hope has been that participation in the panel may play a small part in promoting research into questions which reflect the realities of people's lives and how they cope with skin conditions. As a parent it's been particularly important to me to speak out about how severe eczema can result in children being denied the simple pleasures in life, such as walking barefoot on a beach or going swimming; and to promote researchers understanding of how eczema affects children emotionally, physically, and mentally. Being on the panel has provided a safe and supportive environment to ask simple questions, and though I don't always understand all the technical jargon around research I know I can always reach out to other members of the panel or its co-ordinator for clarity and discussion of my role as a panel member. 
Since joining the panel I have been a co-applicant for clinical trials, acted as a patient/carer reviewer of research studies, reviewed patient leaflets, sat on research steering committees, and been interviewed for radio and newspapers. I have also participated in a James Lind Alliance Priority Setting Partnership in 2011. [1] To ensure members were clear on the support that researchers were seeking I also helped create study templates for researchers to produce lay summaries of their work and guidance for patients who participate in research.
As the work of the CEBD covers a wide range of skin conditions I invited other panel members to share their experiences alongside mine.
Peter Smart: I have been actively involved as a participant in a research study on cellulitis, a condition I have had repeatedly suffered from. I have also reviewed several draft protocols for studies and commented from a consumer perspective on reports prior to publication, mainly on systematic research into cellulitis but also necrotising fasciitis. I have also been a patient co-author and named contributor of a number of published papers (5,6) and I was a member of the CEBD Priority Setting Partnership on cellulitis. [2] In 2018, I also contributed to the #PatientsIncluded discussions at the Cochrane's global Colloquium in Edinburgh and reviewed twenty abstracts ahead of the meeting. My stipend for attending the meeting was paid by the organisers
Carolyn Hughes: I have been affected by psoriasis and psoriatic arthritis and joined the panel to help other people. My first panel meeting inspired me to get involved with Cochrane Skin and as a patient I have commented on several Cochrane reviews over the past 10 years. I'm now a Cochrane author and have written plain language summaries for four Cochrane reviews of treatments for psoriasis. Most recently I was involved in the James Lind Alliance's Priority Setting Partnership to identify research priorities in psoriasis
Carron Layfield: Co-ordinator of the patient panel
I am a research manager by background and have worked at the Centre of Evidence Based Dermatology (CEBD) in Nottingham for twelve years. The centre has long involved patients and carers in research, but many indicated they would value a long term partnership with the unit and the chance to undertake training in research methods. In response we set up a Patient Panel in 2009 to provide a more supportive, and sustained link with patients and carers, which we believed, would also increase the quality and clinical usefulness of our research to the patient community. As the centre undertakes paediatric research we included both patients and carers ( mostly parents) and we get input on an on-going basis  from our local Nottingham Young Persons Advisory Group when direct involvement from children and young people is needed.  
We invited patients and carers who had previously worked with us to join the panel and put out a call for interest to patient organisations including The National Eczema Society, The Psoriasis Association, the Vitiligo Society; wider patient involvement groups such as People in Research and through the CEBD website. The sole criteria was experience of living with a skin condition, or looking after people who have them. Within six months we had established a panel of 20 patients and carers from across the UK affected by a range of skin conditions. Since November 2009 we have held regular (usually) annual meetings, where speakers include patients and carers and have run training courses on research methods, including Cochrane systematic reviews, and evidence based medicine, and jointly discussed what makes a good and bad clinical trial, and the importance of jargon busting as part of these. We also encourage panel members to attend the conferences that the centre runs, participate in relevant Cochrane meetings and take advantage of the opportunity to take on-line training courses in PPI such as the one established by INVOLVE. 
We now have 30 panel members who communicate with us regularly via e mail and Panel members have been involved in CEBD research in a wide variety of ways as set out above. We aim to maximise opportunities for involvement of panel members and so contact them on an on-going basis about projects and we have developed templates with the panel to facilitate this exchange. It's been very helpful to have a cohort of patients and carers who we can readily reach for timely input. Maintaining regular contact with a group that meets only once a year is vital and we circulate newsletters on a quarterly basis; these include updates on studies, relevant training opportunities and "meet a member" articles authored by panel members outlining their experiences. Another crucial aspect of retaining engagement is providing timely and meaningful feedback to those who have provided input into projects.
The CEBD patient panel has also influenced work beyond research at the Centre. The Nottingham Eczema Support Group for Carers of Children with Eczema for example is run by a panel member (Amanda Roberts), allowing new research knowledge to become integrated quickly into patient information leaflets that in turn promote better evidence-based patient care. Other members have become engaged with working as expert PPI members for organisations such as the NIHR.
The challenges of establishing and maintaining a patient panel include managing expectations of both researchers and panel members. We have found that researchers can have a tendency to leave things until the last minute and want very rapid feedback from patients. It's also essential to remember that we are sometimes asking patients to share very personal information and this can be hard to do. Sensitivity is important. With patients we have found that they sometimes want to volunteer for more than they can readily take on, and can initially have unrealistic expectations of timelines for research projects and how soon findings may make a difference to patients lives. When people first get involved there can also, quite understandably, be a lack of awareness of the difficulty and complexity of getting funding for research projects.
To maintain a constructive dialogue between patients, carers and researchers at the Centre (and undertake all the related administration and organisation) it has been critical to have a panel co-ordinator. Currently the time I devote to the panel is around 5 hours a week. The cost of our annual panel meeting and training events is around £2,500 taking into account travel and accommodation costs, venue costs, and catering. Such costs are included as PPI training costs in relevant grant applications. Given inevitably limited resources we are very fortunate that panel members are often happy to contribute their time and expertise on a voluntary basis for projects that are not yet funded. 
The CEBD Patient Panel has undoubtedly had a positive impact on CEBD research and it has been great fun working together. We are currently reviewing our activities against the new UK public involvement standards for research. Future plans for joint working include a mentoring scheme for new panel members and a stronger focus on co production of research.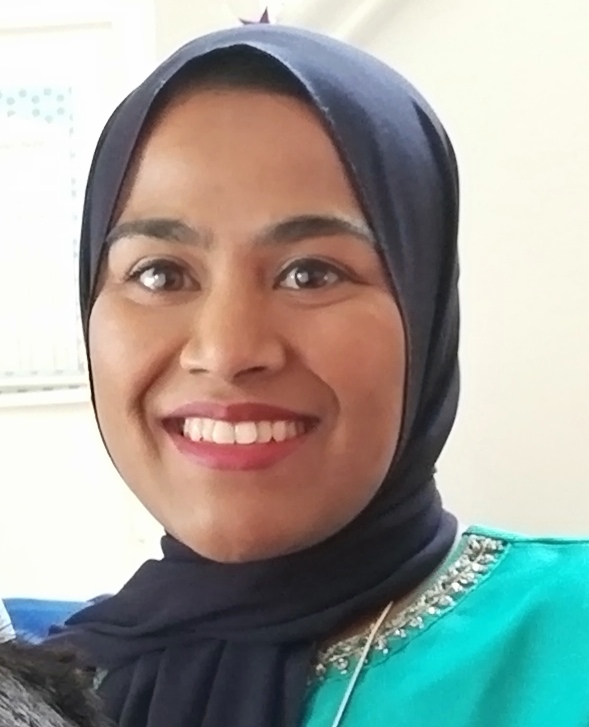 Amina Ahmed, mother of two children with severe eczema, member of the CEBD Patient Panel and Portfolio Manager Walgreen Boots Alliance, Nottingham and on behalf of CEBD Patient Panel members Peter Smart and Carolyn Hughes.
Carron Layfield, UK Dermatology Clinical Trials Network and CEBD Manager and CEBD Patient Panel Co-ordinator.
Competing interests: None declared.  
References 
Teasdale, E J et al, 2018, Patients' understanding of cellulitis and views about how best to prevent recurrent episodes: mixed-methods study in primary and secondary care, British Journal of Dermatology, first published 19 November 2018, at

https://doi.org/10.1111/bjd.17445

Lalonde, A et al, 2018, Uncertainty about cellulitis and unmet patient information needs: a mixed methods study, British Journal of General Practice, 68 (suppl 1) at

https://doi.org/10.3399/bjgp18X697349