Public health authorities need to get creative in how they communicate with the public, say Hiroshi Naruse, Kazuaki Jindai, and Tomoya Saito
The success or failure of any community health campaign rests on how well it engages with the public. When the Japanese Ministry of Health, Labour and Welfare (MHLW) began working on new campaigns to curtail the transmission of communicable diseases, we knew that this must be our starting point.
Recent research from the MHLW, which investigated the Japanese public's perception of health, had highlighted that the majority of the public didn't perceive communicable disease as a particularly big health threat. When we surveyed the public in 2014 and asked them, "What do you think is the most important health risk/threat?" only 5% of people identified communicable disease as the most important, compared with 11% in 2004. We therefore decided that our strategic message had to be designed to help the public recognise their own infection risk to communicable diseases.
With public engagement key, the MHLW decided to feature prominent characters from manga and anime in a wide range of communicable disease prevention projects (see figures). The ministry has made use of this collaboration in campaigns since 2016 and has found that this tactic can be a powerful tool to reach out to the population. With their established storyline and universal recognition by the Japanese public across various generations, anime and manga have proved to be an ingenious, compelling vehicle to disseminate our message. We've run these campaigns through both traditional and social media, while their tie in with manga has also helped them to spread by word of mouth at offices, schools, and homes.
Many of the campaigns employ witty puns and use catchphrases connected to the characters. For instance, the signature phrase of the Pretty Guardian Sailor Moon "In the name of the moon, I will punish you!" was rephrased to "I will punish you if you don't get tested (for STI)!" (Figure 1A). The name of the anime character "Mazinger Z" sounded like "Measles Will Be Zero" in Japanese and our campaign played on this similarity to raise awareness of how Japanese residents with a low immunity to measles travelling internationally are at risk of infection (Figure 1B).
We also created an antimicrobial resistance (AMR) campaign, which was developed jointly with the AMR Clinical Reference Center—a project commissioned by the MHLW to promote Japan's National Action Plan on AMR. This campaign capitalised on the name of a main character from an anime series—Amuro, which sounds like "A," "M," "R" in Japanese—in order to raise awareness of issues in AMR and to highlight how the public can contribute to the fight against AMR (Figure 1C). The salient characters from Attack on Titan promoted cough etiquette by showing respiratory hygiene measures that the MHLW recommends for in public: cover the mouth and nose every time you cough and sneeze by using a disposable tissue or handkerchief, cough and sneeze into your upper sleeves, or wear a mask (Figure 1D)
Such unexpected and creative embracing of manga and anime characters by the MHLW altered the public's stereotypical view of the organisation as a traditional health authority. Consequently, it has received favourable responses from the mass media and the World Health Organization, which praised the AMR campaign for its ability to "share information with the public without sending a message of doom and gloom." This approach encourages the target population to share our campaign message through social media, which helps us communicate with otherwise hard to reach audiences who would not ordinarily be interested in infectious disease prevention or be aware of their own exposure risks.
During the planning process of this collaboration with the manga and anime community, securing buy-in and cooperation from copyright holders was instrumental to getting our campaign ideas off the ground. We convinced the creators and artists behind these manga and anime that the characters' contribution to improving population health would not harm their image and perhaps enhance it.
In our series of campaigns, fictional heroes are taking on "real" public health threats. Yet more than that they're also entreating the public to join them, underscoring how key public buy-in is to overcoming public health challenges. Our collaboration demonstrates that if public health authorities want to advance a public health message that is struggling to resonate with or reach people, it is sometimes necessary to become creative in the way they communicate with the public.
Hiroshi Naruse is a unit chief at the Infectious Disease Control Division, Health Service Bureau, MHLW, Japan. 
Competing interests: None declared.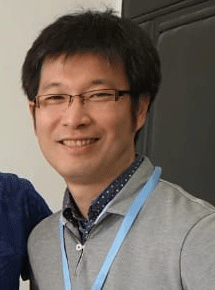 Kazuaki Jindai was a medical officer in the Infectious Disease Emergency Specialist (IDES) Program from April 2017 to May 2019 at the Infectious Disease Control Division, Health Service Bureau, MHLW. He is currently affiliated with the Department of Healthcare Epidemiology, School of Public Health, Kyoto University, Japan. 
Competing interests: None declared.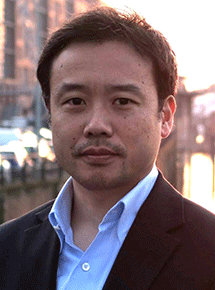 Tomoya Saito is a senior chief researcher at the Department of Health Crisis Management, the National Institute of Public Health. His research interests are biosecurity and public health emergency preparedness.
Competing interests: None declared.
Corresponding email address: jindai.kazuaki.84a@st.kyoto-u.ac.jp 
All authors (HN, KJ, TS) participated in the concept of the manuscript. HN and KJ wrote the first draft with equal contribution; and then all authors edited and finalised the manuscript.
Acknowledgement: The authors thank Dr Kuniaki Miyake and Dr Hiroyuki Noda, from the Infectious Disease Division, Health Service Bureau, MHLW, for their helpful feedback on the concept of the manuscript. The opinions expressed in this article are that of the authors and do not reflect the official policy of the MHLW and National Institute of Public Health.