Anya Göpfert, Nick DeVito, Ben Goldacre
Background
The US FDA Amendments Act (FDAAA 2007) requires certain clinical trials to report their results onto ClinicalTrials.gov within one year of completion. European Union (EU) guidelines are broader: they require all trials of medicinal products registered on their EU Clinical Trials Registry (EUCTR) since 2004 to report results within one year of completion. Our FDAAA TrialsTracker and EU TrialsTracker show all individual trials that breach these legal requirements. Each week we write about one unreported clinical trial: you can read more background here, and past entries are here.
Trial NCT00003645
This week's unreported trial is titled "A Phase III Randomized Prospective Trial of Adjuvant Hormonal Therapy in Surgically Treated Prostate Cancer Patients at High Risk for Recurrence" (NCT00003645). This phase 3 trial assessed the effectiveness of hormone therapy with leuprolide and flutamide as an adjuvant in post-prostatectomy patients with stage I or II prostate cancer at a high risk of recurrence. The study enrolled 64 patients, although the detailed study description called for 248 patients to be enrolled in each of the trial's two arms.
Participants were randomly assigned to: the treatment arm, receiving leuprolide intramuscularly once every three months, and oral flutamide three times daily for one year; or the control group, who received "no treatment initially" (with no further information given by the trialists). The primary outcome measure was the number of patients with disease-free survival at five years. No secondary outcome measures were detailed, however the objectives of the project provided in the registry entry include assessing quality of life for patients and their wives, serum testosterone levels, and serum markers of prognosis.
Clinical discussion
Flutamide and leuprolide are hormone therapies that are used to block or reduce testosterone in prostate cancer patients. This treatment strategy is known as androgen deprivation therapy or ADT. Androgens like testosterone can stimulate the growth of prostate cancer cells, so androgen deprivation can aid in managing the disease and be used alongside other therapies to increase their effectiveness as an adjuvant. However, ADT can come with substantial side effects, and therefore it is often reserved only for aggressive forms of the disease.
Prostate cancer is a complex disease. There are numerous treatments available and for any given diagnosis the available options depend on a number of factors including if the disease is metastatic or localised, the characteristics of the localised disease, and the patient's preferences. There is a vast literature and research base covering various combinations of specific presentations of prostate cancer with different forms and modes of therapy. Parsing this dense literature is beyond the scope of this UTOTW, but it underscores the need for continued generation of evidence in the space. Leaving trials unreported deprives a dispersed and varied evidence base of the depth needed for informed clinical decision-making.
In the UK, NICE is currently updating the recommendations and guidance for prostate cancer. This trial recruited individuals with stage T1-T2c, however flutamide is licensed only for advanced prostate cancer in the UK. Recommendations for ADT in men following radical prostatectomy could be further informed by the results of this clinical trial.
Legislative discussion
We intend that this series should occasionally shed light on interesting issues around transparency rules, and how registry data is used. You can read some general background about the FDA Amendments Act 2007—and why a trial is considered "due"—here and here.
This trial shows a disconnect between the specific, tabular information about the trial, and the planned trial described in the free-text portions of the registration. As noted above, the "Study Description" portion of the registry entry described a much larger trial with a wider set of outcomes. Examining the update history of this trial registration shows that it was last updated on 21 March 2017. The update changed the trial status to "Completed", moved the primary completion date to 20 March 2017 from June 2018, and updated the actual enrollment to ~13% of the original planned enrollment (64 vs 496). Given these changes, it is unclear whether this trial actually completed or was terminated early; however normally a terminated trial would have its status changed to "terminated".
This raises the issue of terminated trials and the need to report results, which we have covered previously. Under the FDAAA 2007—and in accordance with ethical standards—a terminated trial is still required to report results, and provide a reason why it ended prematurely. This is because a terminated trial that has recruited and treated some patients can still provide valuable information for other researchers. Did this planned large phase 3 trial stop because of recruitment issues, safety or effectiveness concerns, administrative/funding issues, or some other reason? Until this trial complies with the law on reporting results from terminated studies, the answers to these questions will unfortunately remain unclear.
While the FDAAA 2007 requires results to report directly to ClinicalTrials.gov, searches for this trial on PubMed and Google Scholar did not locate any additional publications; therefore there does not appear to be any public information available on or off the registry on the fate or results of this trial.
Conclusion
This unreported trial was sponsored by M.D. Anderson Cancer Center in Texas, USA. It was conducted in collaboration with the National Cancer Institute (NCI), the Eastern Cooperative Oncology Group, and AstraZeneca. The study chairs were Curtis A. Pettaway, MD of the M.D Anderson Cancer Center and Michael O. Koch, MD of the Indiana University Melvin and Bren Simon Cancer Center. As of 26 March 2019, this trial is 371 days overdue to report. We hope the sponsor will report the results of this trial soon.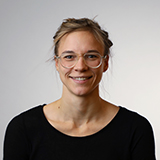 Anya Göpfert, junior doctor, current national medical director's clinical fellow. @AnyaGopfert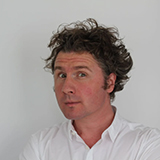 Ben Goldacre is a doctor, author, and director of the EBM DataLab at the University of Oxford. He co-founded the AllTrials campaign for trials transparency.
Competing interests: BG has received research funding from the Laura and John Arnold Foundation, the Wellcome Trust, the Oxford Biomedical Research Centre, the NHS National Institute for Health Research School of Primary Care Research, the Health Foundation, and the World Health Organization; he also receives personal income from speaking and writing for lay audiences on the misuse of science.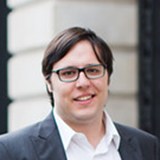 Nicholas J DeVito is a researcher at the EBM Datalab at the University of Oxford.
Competing interests: ND is employed on BG's LJAF grant and is a Naji Foundation scholar at the University of Oxford.