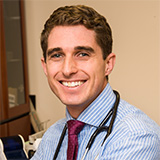 During my training as a GP I was involved in a significant patient safety event. It was an experience that affected me deeply. It brought my fallibility to bear, and cut to the core of my professional self, which was still very much in development. In the immediate aftermath of the event, I resolved to explore and understand the complexities of the event with both my supervising GP trainer and my peers in training.

I discovered that I was not alone among my fellow trainees in contributing harm to my patients, and more chillingly that I was destined from long before I was even aware, to cause harm to that patient. This realisation left me feeling both helpless and fearful. I began to question how I might ever learn to cope with this dimension of my chosen career as a GP. This became the starting point of my interest in quality improvement and patient safety.
I am now often asked by senior doctors, healthcare managers, policy makers, and medical educationalists how to get more doctors in training involved in quality and safety. How can we develop capability and capacity in QI and patient safety, and where can we find the future leaders in this essential area? What can be done to help aspiring clinicians balance their clinical development with these core competencies? The answer for me is very much rooted in looking back to the future.
Traditional medical training has been derived from the apprenticeship model. In this model, the apprentice works and learns alongside the master craftsman. This model serves not just to provide practical learning, but to share experience and to develop a mentorship relationship based on love of a shared craft. In my own experience, and in the experiences of many of the trainees that I meet, the mentorship element of this apprenticeship model in healthcare appears to be undervalued, neglected, and failing.
In a healthcare sense, nobody has put it better then Avedis Donabedian, who famously said, "ultimately, the secret of quality is love. You have to love your patient, you have to love your profession, you have to love your God. If you have love, you can then work backward to monitor and improve the system." As a doctor in training, my undergraduate and postgraduate education did not afford me the opportunity to develop these concepts of quality and love as part of my professional self. Instead my medical education brought me to a place of loneliness, helplessness and self doubt.
My experience of the adverse event and my training, left me feeling ready to immerse myself in finding ways to understand and change the system. I elected to investigate the QI option. However, it was not the structured education, nor the superficial qualification that brought my professional self back from the brink, rather it was meeting the right person at the right time and entering into a positive mentorship model that truly unlocked the essence of QI and patient safety for me. While the theory, methods and tools that I learnt were interesting and useful, it was the human connection that made me feel that I belonged to the QI and patient safety world. Through becoming a true apprentice, I regained a sense of control of my professional self, and found a safe space in which to develop a core skillset that I hadn't realised I would need until I was already struggling as a doctor.
At a time when healthcare demands and complexity continue to increase, with rising rates of professional burnout, and an evolving meaning for what it is to be a doctor, we must look after each other and cultivate the next generation of healthcare provider and leader for quality and safety. Formal education and knowledge acquisition alone will not overcome these challenges. We must rebuild the mentorship and apprenticeship models of the past to create the human connection that engenders belonging, meaning, and hope for future doctors.
The genesis of this piece arises from a panel discussion entitled Head, Heart and Hands – Managing Change in Clinical Quality Improvement at the International Society for Quality in Healthcare (ISQua) Conference, Kuala Lumpur, 23rd-26th September 2018. The panel included Peter Lachman, Suraiya Hussein, Daljit Hothi, Ulfat Shaikh, Kevin O'Hare and John Brennan.
John Brennan is a full time GP and Quality Improvement Faculty with the Royal College of Physicians of Ireland (RCPI). He is a former RCPI/ISQua QI Scholar in Residence.
Competing interests: None declared